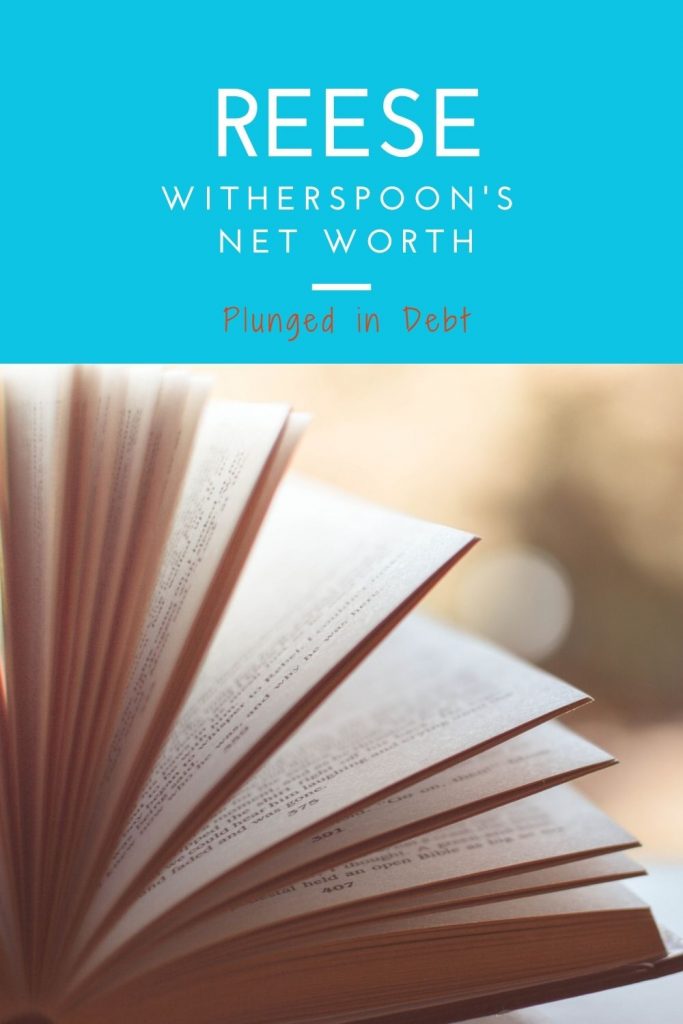 In 2020, Reese Witherspoon has been in the spotlight more than most. People are flipping through her book club reads while in lockdown and she continues to be a ball of sunshine on social media. One thing that has always kept her relevant has been her ability to roll with her ever-changing career. From actress to novelist to TV show host, she's done it all. So, what is Reese Witherspoon's net worth?
About Reese Witherspoon
Witherspoon was born on March 22, 1976, in New Orleans. Her mother and father were both educated individuals. Reese's mother earned three degrees in her lifetime, including a P.hD in pediatric nursing. Witherspoon has always been proud of her "definitive Southern upbringing," saying she thought it gave her a sense of tradition and never taking anything for granted.
As a child (and even now), she has always been described as a "multi-achiever." Her parents have even referred to her as a "Type A" personality. Witherspoon attended an all-girls school and eventually continued on to study at Stanford University. However, she left the institution to pursue a career as an actress.
In 1991, she attended her first casting call for The Man in the Moon. She received the lead role, which she wasn't even auditioning for at the time. For the role, she received a nomination for Best Young Actress. Witherspoon then moved on to play a number of roles, on television and the big screen, for the next 10 years. None of them gained her huge notoriety, but she was making it.
Legally Blonde and Career Success
Photo: David Torcivia
By 2001, Witherspoon had been acting for about 10 years consistently. A choice she would make in 2001 would help her become the household name she is today. She accepted the role of Elle Woods in Legally Blonde. Seemingly overnight, Witherspoon had become a big Hollywood star. Over the next five years, she starred in some fantastic films, such as Walk the Line, Vanity Fair, and a film called Penelope.
Penelope was the first film produced by Witherspoon's company, Type A Productions, and was released in 2008. During this time though, Witherspoon has said her career was "floundering." She attributes much of this period to her split from her first husband. Witherspoon has said she "wasn't making things I was passionate about. I was just kind of working, you know. And it was really clear that audiences weren't responding to anything I was putting out there."
Eventually, Witherspoon climbed out of her slump though. In 2009, she voiced a character for Pixar's Monsters vs. Aliens. Witherspoon also began to land more roles in romantic comedies, such as How Do You Know and Water for Elephants. 
Gone Girl, Big Little Lies, and Returning to TV
It was not until 2013 through 2016 Witherspoon really started getting her "groove" back in the entertainment business. During this time, she worked with her own production company, Pacific Standard, where she focused on producing entertainment with strong female leads. Under this production company, she served as the producer for Gone Girl (2014) and Wild (2014).
Witherspoon was also continuing to nourish her own acting career. She appeared in The Good Lie (2014), Inherent Vice (2014), Hot Pursuit (2015), and voiced a character in the animated film Sing (2016). In January 2016, Witherspoon started working on what would be her first return to television since 1993 to help produce and star in HBO's Big Little Lies, which has been airing since. She then went on to star in the film adaptation of A Wrinkle in Time alongside Oprah Winfrey and Mindy Kaling.
Current Projects
DirecTV contracted Witherspoon to begin hosting a talk show called Shine On With Reese. On the program, she interviews different female guests and inquires about how they were able to achieve their goals. She is also currently starring in the AppleTV+ series The Morning Show with Jennifer Anniston and Steve Carell. Witherspoon is also serving as an executive producer for the AppleTV+ series Truth Be Told. 
This year, she produced and starred in Little Fires Everywhere, a Hulu-original drama series based on Celeste Ng's novel. She has also narrated Fierce Queens, a Quibi nature documentary series. Given the wide range and scope of her work, Reese Witherspoon's net worth is among the highest where female actors are concerned.
Reese Witherspoon's Net Worth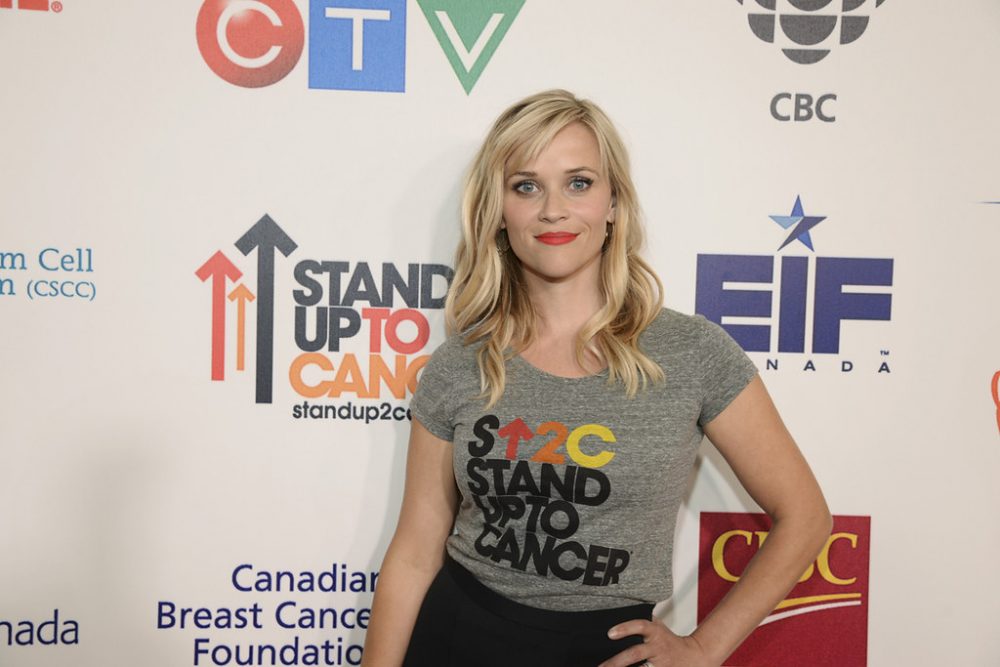 Photo: Walt Disney Television
Sources have Reese Witherspoon's net worth sitting at an estimated $200 million. Most of her wealth has stemmed directly from her work on the big screen (and small screen). For her work on Little Big Lies, for instance, Witherspoon earns approximately $20 million per season or $2 million per episode. Little Fires Everywhere grosses her about $1.1 million per episode. She will also earn about $12 million for the next Legally Blonde film.
It should also be noted that Witherspoon earns money in her own right as a producer, writer, and influencer. She has a huge following and impressive reach with her brand, storytelling, and continued career success.
Endorsements
As mentioned above, Witherspoon has had her hand in several production companies. Type A Films was eventually turned into Pacific Standard, which has since become Hello Sunshine production company. Hello Sunshine is arguably the biggest brand Witherspoon has right now. In addition to her work in the studio, she also runs a Hello Sunshine Book Club where she gives book recommendations. It is not clear whether she earns any money from the recommendations or not.
She has also launched her own fashion and decor brand, Draper James. The first Draper James retail outlet opened in Nashville in 2015. Elizabeth Arden, Inc. is another company that has Witherspoon on their staff. She became the chief storyteller for the brand's marketing campaigns.
As far as endorsements outside of her own brands go, in 2007 she signed on as a Global Ambassador for Avon. She also serves as the honorary chair for the Avon Foundation, an organization focused on domestic violence prevention and breast cancer research.  
Assets
One thing Witherspoon is known for is having a beautiful home. Her real estate history has shown a record of buying and selling stylish houses all over the states (and even in the islands). Currently, she resides in a $6.7 million ranch in Malibu.
There are not any other listed assets under Witherspoon's estate. It is known she typically drives a high-end SUV though.
Personal Life
Reese has been married twice. She and her first husband, Ryan Phillippe, were married for seven years. The pair have two children, Ava and Deacon. Phillippe and Witherspoon announced their separation in October 2006. It was at this time she has said her career was stalled out.
In early 2010, she found a new love though. Witherspoon began dating Jim Toth, her now-husband. They got married in March 2011. The pair have one son together, Tennesee James Toth. Shortly after the birth of their son, the couple ran into trouble with the police when Toth was stopped by police for suspected DUI. Witherspoon was arrested during the spot for disorderly conduct, but she pleaded no-contest and was required to pay court fees.
There have been rumors in Hollywood that Toth and Witherspoon were having trouble in their marriage. One witness has even said they were screaming at their son's soccer game. However, the couple has not spoken out about the issues.
Upcoming Projects
In addition to the television shows she is currently starring in and producing, Reese is also serving as an executive producer on six TV series for different streaming services. She is currently working with AppleTV+, Amazon Prime, Starz, ABC, and Netflix. She is set to produce in star in three Netflix films coming up, in fact.
So, while COVID-19 has put a slow down on Witherspoon's ability to produce and act, she is still putting in hard work. Reese Witherspoon's net worth won't be going anywhere any time soon.
Read More