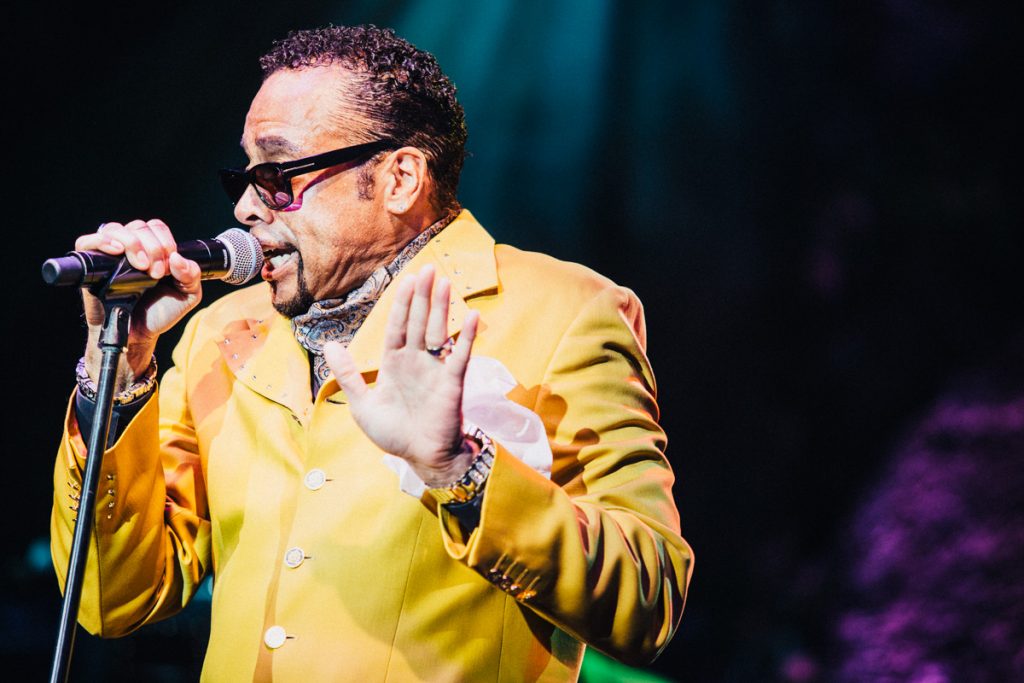 If you were a fan of pop music in the 1980s, you probably know the name Morris Day. Day was most popular for being the lead singer of 
The Time
. He hasn't been considered a huge star since the 1990s though. So, how has
Morris Day's net worth
held up over the years?
Morris Day's Career
As mentioned above, the height of Morris Day's career was in the late 80s and early 1990s. You may also recognize him from the 1984 drama "Purple Rain." Day starred opposite Prince, playing an antagonist at the club where they both performed.
What many people don't realize about Morris Day is that he and Prince actually went to high school together. They were dear friends. The two were in a band together as teenagers. Prince left the band to focus on his solo career and Day went on to work with other music groups.
Eventually, he landed the lead singer position with the group Flyte Time, later renamed The Time. Initially, he wasn't the first choice for the position of lead singer in the band. However, his buddy Prince helped him land the spot.
In 1990, Day appeared on the big screen again opposite Prince in "Grafitti Bridge." This was also the year that The Time released its first #1 hit. The song, "Jerk Out," turned out to be the group's only #1 hit. The group slowly faded out over the years. In 2008, they reunited to perform on stage with Rihanna at the Grammy's.
Since the 90s, Day has been asked to appear here-and-there for performances but he hasn't really had much time in the spotlight. How has that impacted his overall net worth?
What is Morris Day's Net Worth?
Currently, Morris Day's net worth is estimated to be about $3 million. Although he hasn't been working as much as, say, the 1980s, he has been able to maintain a net worth in the millions by maintaining relevance in the industry.
As mentioned above, he was a sought-after performer in the 1990s and early 2000s. He has been able to stay relevant by appearing at the 2008 Grammys. He and The Time appeared alongside Rihanna and rocked out.
After Prince died in 2016, Day was vocal about his loss. He and the famed pop star were close for decades. When Prince died, he released a single called Over the Rainbow, which he taped over Prince's song The Beautiful Ones, to pay respect to his dear friend.
Most recently Day has been able to remain relevant by appearing on a track with Snoop Dogg. The single called One Night Stand brought Day back into the spotlight after years of being out of the public eye. Although the single with Snoop probably won't send Morris Day's net worth through the roof, it will help him maintain his wealth.
What do you think about Morris Day's net worth? Will he be able to remain relevant in the future?
Photo: The Current
Enjoy Plunged in Debt?
Subscribe to get our latest content by email.