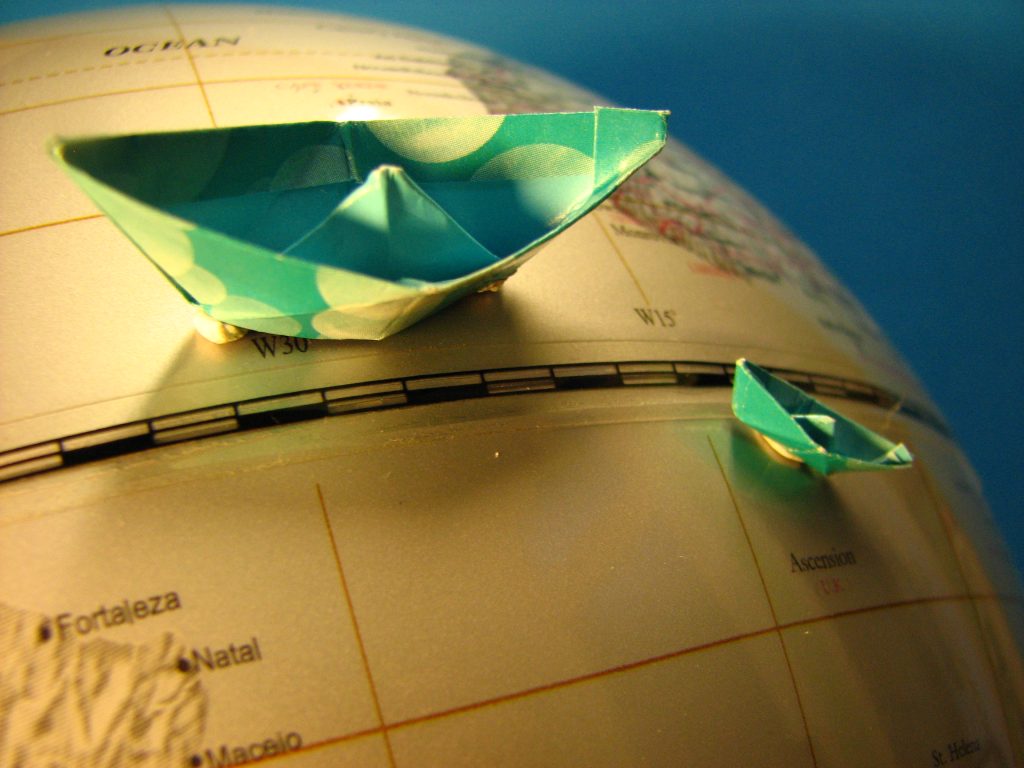 When I was a child (around three or four years old), my family took me on my very first road trip. We drove from Charlotte, N.C. to Orlando, Fla. for a vacation at Universal Studios with my grandparents. Ever since then I have had a yearning for travel and as I get older I realize how difficult it is to curb that urge. That is why I have decided to research ways to travel the world for extremely cheap.
You've probably heard of people receiving free cruises or free trips through some sort of contest. That isn't the only way to travel for cheap or free though. In fact, upon doing my research, I have found that traveling is extremely affordable (if you're flexible). Here are a few tips and ideas that can help you travel for really cheap or free:
Change Your Job
If you are in the position to do so, you should find a more flexible job if your heart is set on traveling the world. I always knew that I wanted to do an extensive amount of traveling so when I graduated college, I sought out positions that I could work from anywhere. You can find a plethora of work-from-home jobs online on sites like Indeed. My current position is done 100% remotely so it is easy to travel with it. I work my regular hours but I simply work them from the hotel or friend's house that I am staying at.
If working remotely isn't something that interests you, you can also find a position that pays you to travel. Travel journalists, for instance, make a living at traveling and writing about their experiences. Travel journalism jobs can be hard to come by though. If you're not a writer or having a hard time coming across a travel journalism job, there are numerous other options available. One of my personal favorite options for getting paid to travel is MindMyHouse. People post their homes on MindMyHouse and provide a time frame for how long they will be gone and they need someone to watch their home. This eliminates the need to pay for a hotel and, in some cases, people offer to pay for you to mind their home. The best part of it all is that you get to visit a new area and explore while you're there.
Airbnb is a Good Option
Some people want to travel but don't want to live their lives on the road like a travel journalist or a professional house sitter. Don't worry, there are options for you as well! If you have the money to plan a trip, whether it be in the United States or abroad, Airbnb is a great way to save money on your lodging costs.
Airbnb is a service that allows people to open up their homes and rent a room, or the entire house, as a bed-and-breakfast. My best friend and I used an Airbnb in New Orleans and the experience was delightful! We rented the top floor of the woman's home. When we got there, she offered a warm welcome and was able to provide extremely useful information about activities to do in the area. The primary benefit of staying with Airbnb is the savings. Instead of spending over $100 per night at a hotel in New Orleans, we stayed just outside the city in her home for $50 a night.
Couchsurfing is a Great Option
Couchsurfing International Inc. operates Couchsurfing.com. It is a hospitality service as well as a social media platform that allows members to "surf" on couches by staying as a guest at a host's home, host travelers, meet other members or join an event. It was founded in 2003, launched in 2004 and has progressively gained popularity throughout the years.
Registration for the site is free. You can pay to become a verified member, however, payment is not necessary to access all of the benefits of the site. Members create profile pages that include information about themselves along with photos of themselves and the accommodations that they provide. Homestays, as the site calls them, are a based on a consensual agreement between the owner of the home and the traveler. The duration of the visit and terms of stay are usually worked out in advance. Couchsurfing is an absolutely free option for lodging and a great way to get to know people in the area as well as explore the true culture of the region in which you are visiting.
Win Free Trips
We all dream of winning an all-expense paid vacation but unless you're slated to be a guest of "Wheel of Fortune," it seems unlikely that you'll win a trip anywhere. This may be because you aren't looking into the right kind of contests. You may have seen Facebook "contests" that claim with a like, share and comment you will be entered into a contest for a free trip. There are far too many people entering these types of contests to have a fair chance at winning. Not all hope is lost though.
A friend of mine has been on FIVE cruises this year alone. Cruises aren't necessarily the most expensive vacation in the world but they are certainly not the cheapest. He has only paid for one of the five cruises he's taken this year though. How? Well, the first cruise he went on this year, he went into the casino and gambled a bit and won a free cruise. This continued to happen each time he's been on a cruise since then and departs on his sixth cruise of the year this week (it's sickening how lucky he is).
Work-to-Live Programs
Many countries have what are called "work-to-live" programs. Essentially, you apply for a work visa in said country and go through the work-to-live website to get placed in a job based on your given skill set. For instance, if you are good with kids, you could get placed as a nanny in the country that you visit. While you will have to front the initial cost of the trip, you can hold a job there and live in the country for up to six months. Most work-to-live programs also provide you with a first month's rent as well as a phone card for the first month that you live there. I've been checking out Australia's work-to-live program most recently and it provides these two things during your first month in the country and helps get you placed in a job.
In short, if you are looking to do more traveling this year, next year, in the next 10 years, you don't have to let money stop you from doing so. You can travel for cheap, stay for free and work your way through your next adventure.
Do you have any tips on how to travel cheap or free? 
Photo: Flickr: fdecomite
Enjoy Plunged in Debt?
Subscribe to get our latest content by email.