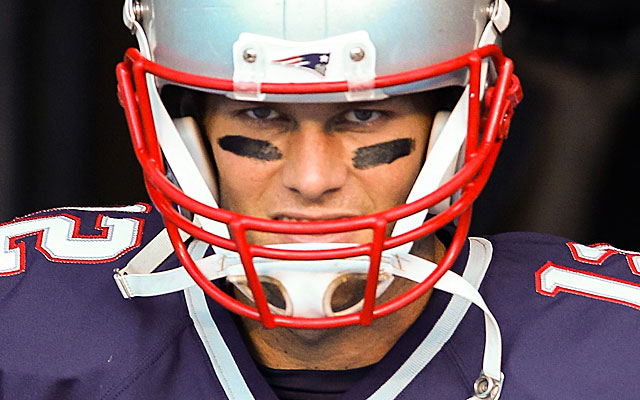 It's that time of the year again! People will likely only be talking about football until Sunday and then be talking about how happy/mad they are about the outcome of the Super Bowl.
What many of us don't think about is that while we are watching our favorite players, like Antonio Brown, are getting paid to be out there on the field. Of course, it is something that they love to do but football players make a ton of money (salaries starting at $420,000 per year – and that is for rookies)!
So, who is the highest paid football player and how much do they make?
Football Player Salaries
As previously stated, the starting salary for a rookie in the NFL is $420,000. More experienced players or players that are in high demand are paid even more. At the high end some players have been said to have an annual salary as high as $50 million.
That's right, $50 million. So, which players are making that much? Who is the highest paid football player?
Who is the Highest Paid Football Player?
The highest paid football player changes from year-to-year depending on the prior season and various other factors. If a player has been a valuable asset to the team they may receive a raise or, if they haven't been doing great, they may be traded and receive a pay cut.
In 2016, the highest paid football player was the Carolina Panthers' Cam Newton. Newton pulled in an astounding $53.1 million during the year. He wasn't the only football player pulling in some serious cash though.
Top Paid Football Players
Among the highest paid football players are a lot of familiar names like Eli Manning and Julio Jones. How much did they make last year? Here are some of the top paid football players from 2016:
Eli Manning ($45 million)
Joe Flacco ($44.5 million)
Tom Brady ($44.1 million)
Russell Wilson ($41.8 million)
Philip Rivers ($38 million)
Marcell Dareus ($35.2 million)
Peyton Manning ($34.2 million)
A.J. Green ($33.3 million)
Drew Brees ($31 million)
Olivier Vernon ($29 million)
And Let's Not Forget Bonuses
Other names on the list include Carolina's Luke Kuechly, Atlanta's Julio Jones and Washington's Trent Williams. Each of them made more than $25 million in 2016 (and that is before bonuses).
Even football players get bonuses when they perform well. The salaries listed above were pre-playoff season earnings. If the team made it to playoffs each player received $24,000 per game during the playoffs.
Additionally, players get more money if the team goes to the Super Bowl. The losing team from the Super Bowl gets paid $53,000 per player while the winning team walks away with $103,000 per player (and let's not forget those pricey Super Bowl rings).
There's no doubt that we cherish and even idolize many of the big names in sports. A tremendous amount of stress is put on these players to perform well and stay out of trouble, making them worth millions of dollars a year.
Do you agree with the salaries for football players? Who did you think would be the highest paid football player?