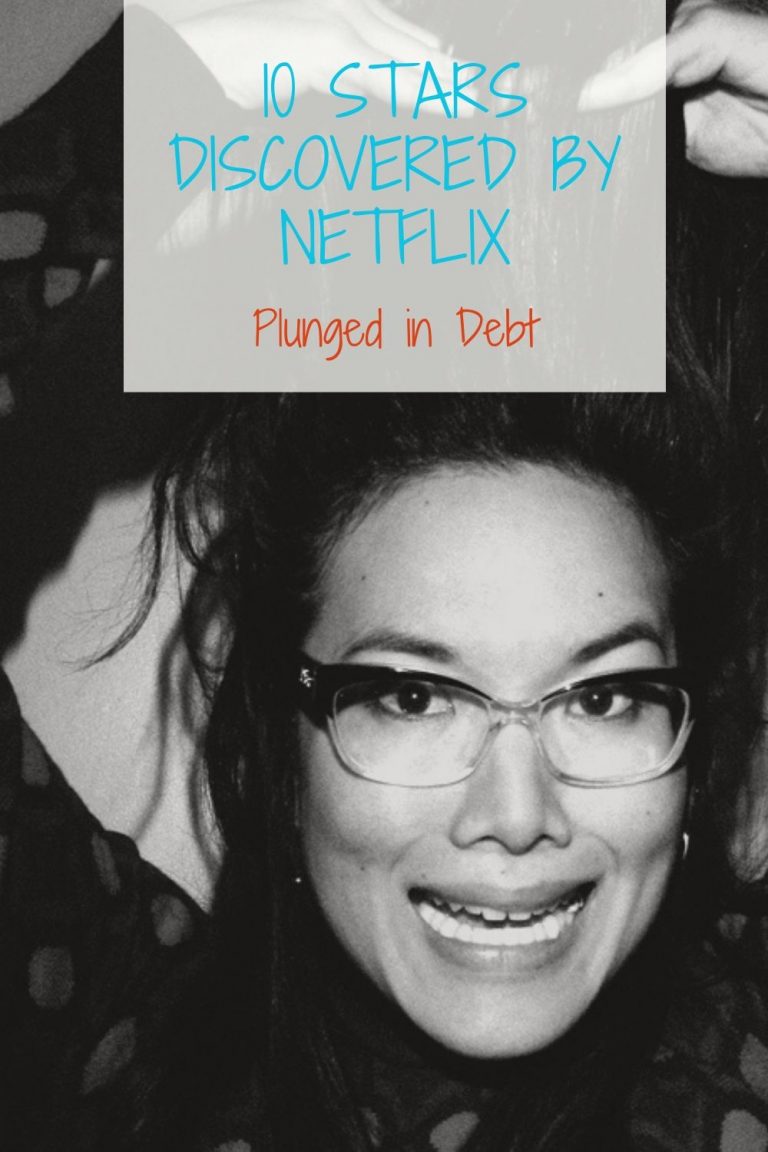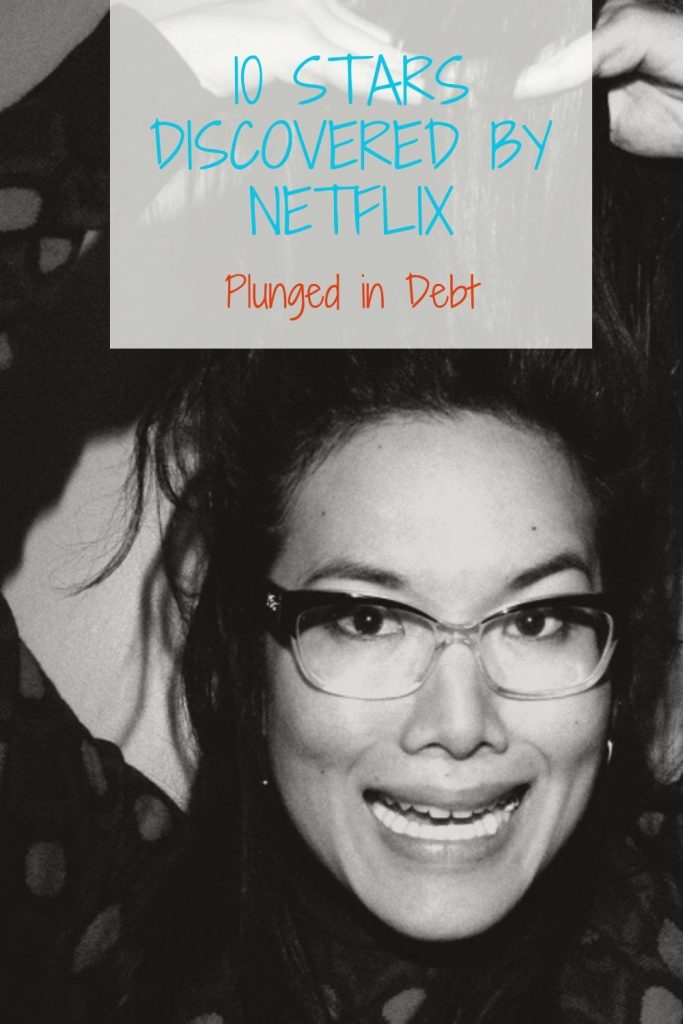 Netflix has laid the way for many actors and actresses to get their start. Its Originals projects have given indie filmmakers a platform as well. With more than 182 million subscribers worldwide, starring (or even appearing) on a Netflix Originals project could have a huge impact on your career. Here's a look at 10 of the biggest stars discovered by Netflix…
Ali Wong (Stand-up Comedian)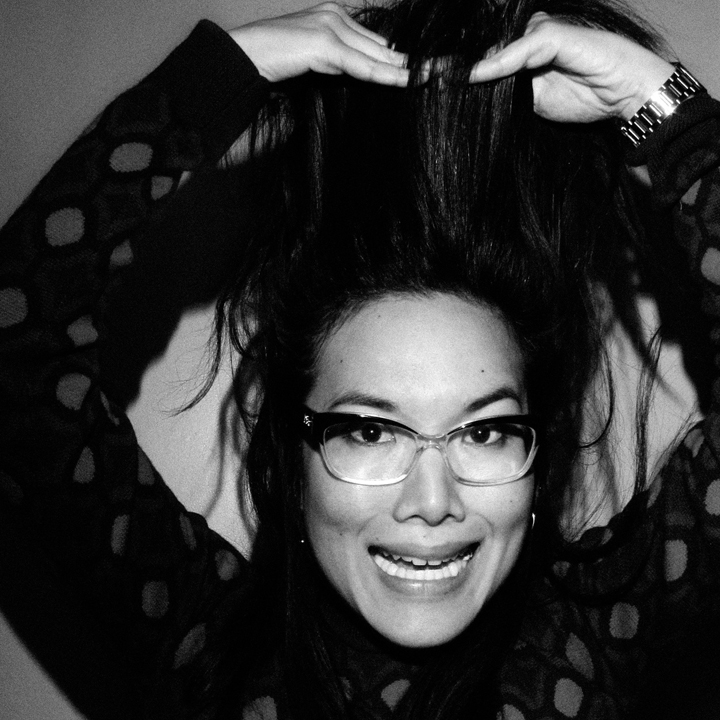 Photo: CleftClips
Although Ali Wong had been doing standup for quite some time, she has said she doesn't really think anyone knew who she was before her Netflix special. (She even joked about it in a later Netflix special.) Wong has her own fanbase now and has started working on other projects outside of her standup comedy as well.
It has been announced Wong is working on her very own animated Netflix comedy. She is partnering with Tiffany Haddish on the project and it is bound to be a hit!
Wong's net worth sits around $3 million. Not all of that stems from her Netflix earnings (she does do tours and standup shows elsewhere). As she becomes more popular, it is likely she will be able to land even more versatile work with potentially higher pay.
Bobby Berk (Queer Eye)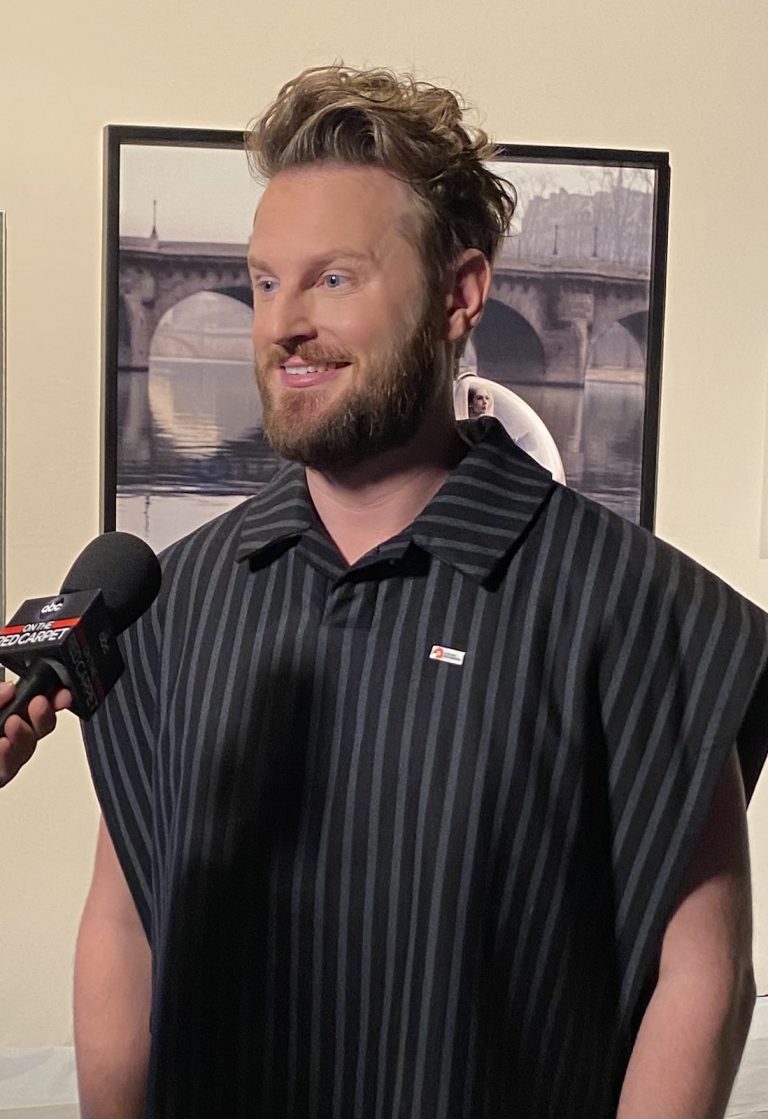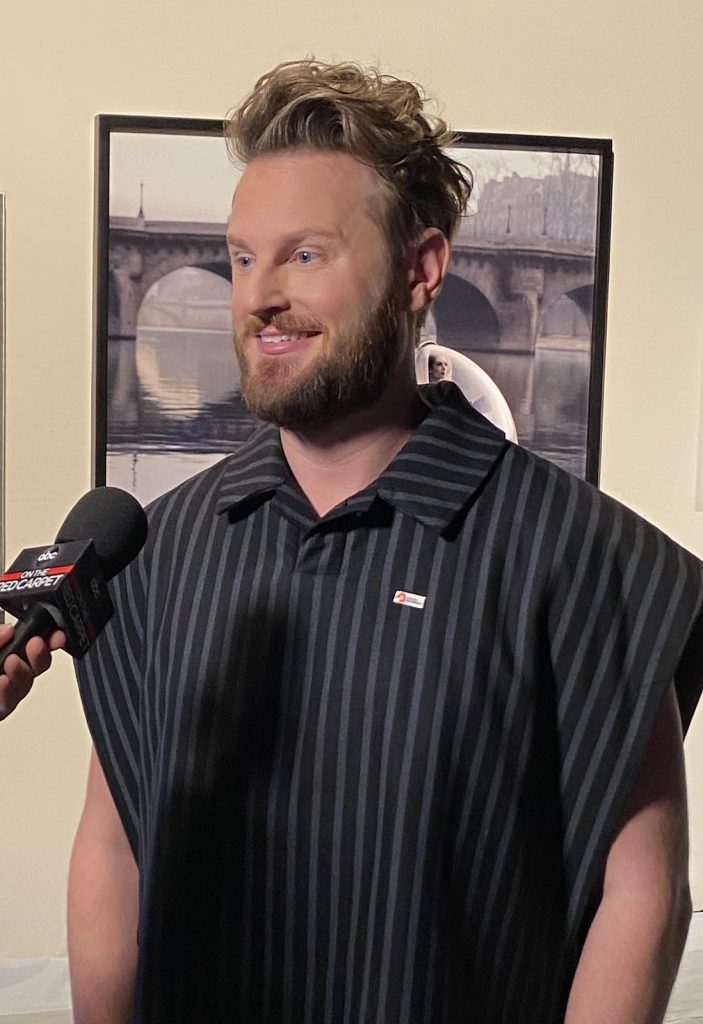 Photo: Jeff Wilson
Bobby Berk and the other cast members of Netflix's Queer Eye have been able to gain international recognition. The "Fab Five," as they are called, have become some of the most successful stars to come from Netflix. Each of the Queer Eye crew has their own separate projects going on.
Berk is one of the most impressive from the crew though. He runs his very own interior design company with two locations. While each of the cast members is worth millions, Bobby Berk's net worth sits at $6 million (for now).
Corey Stoll (House of Cards)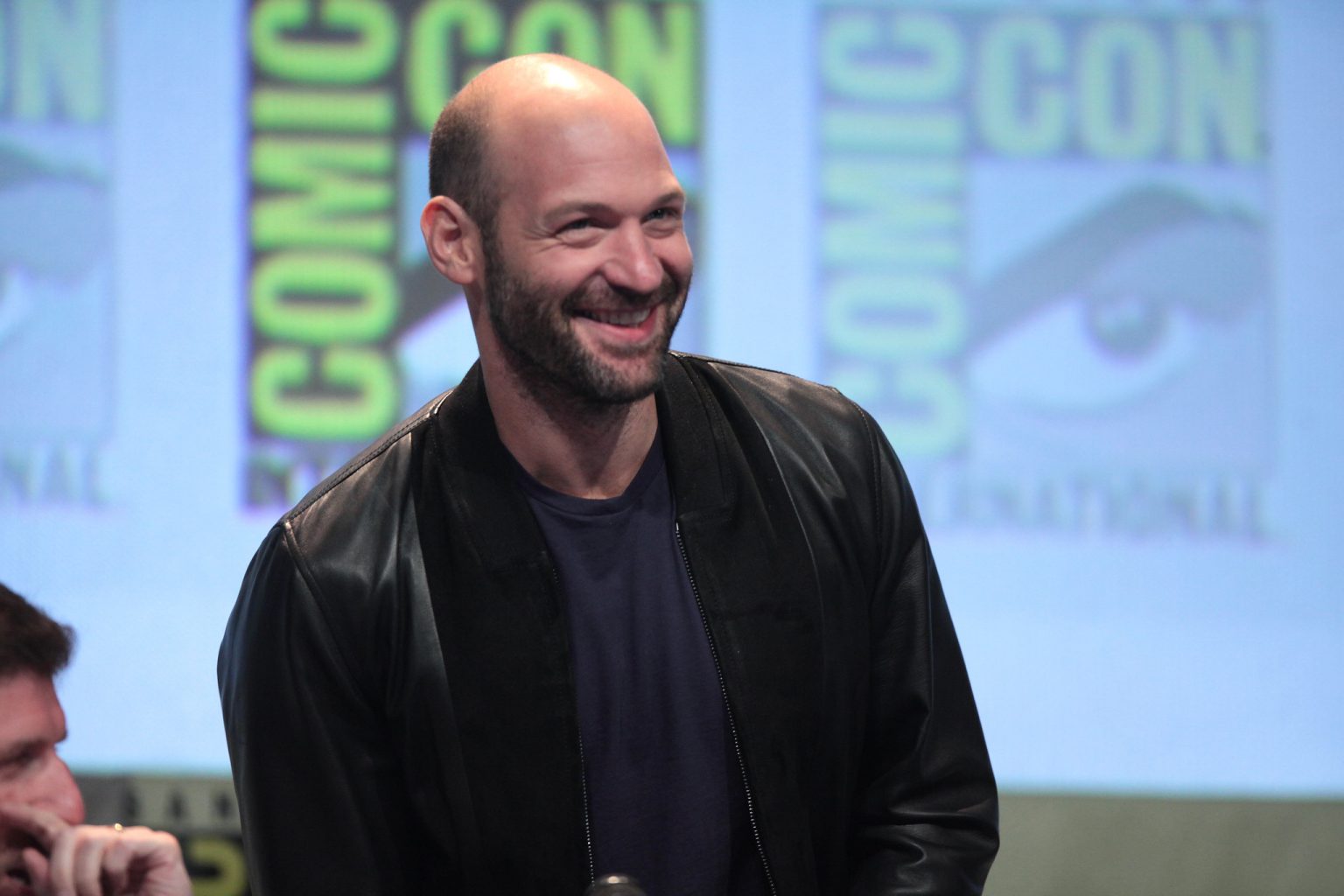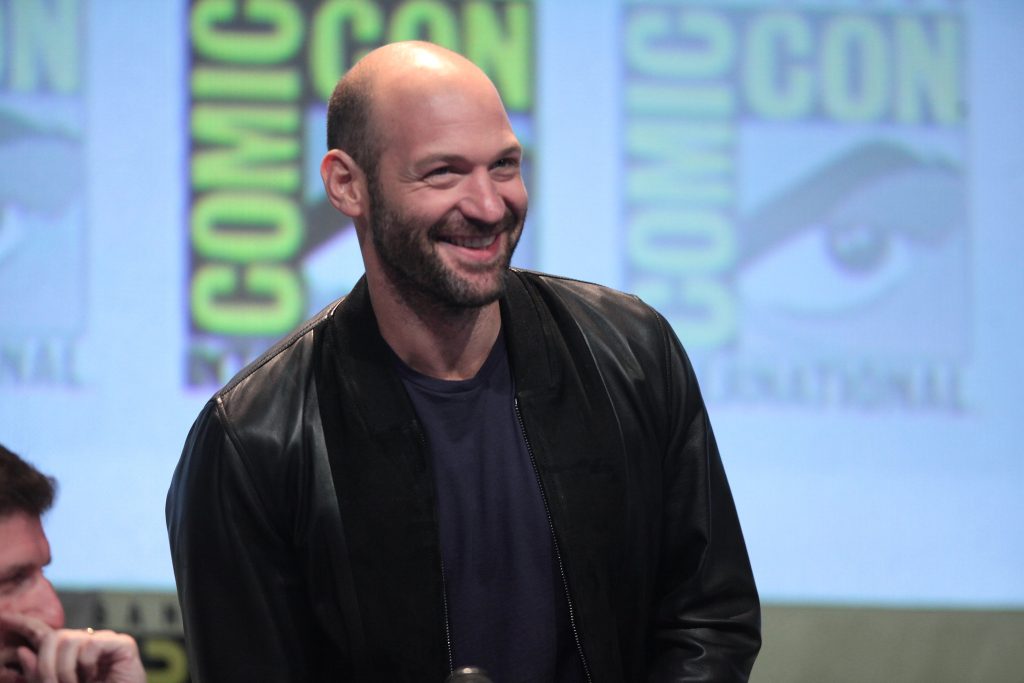 Photo: Gage Skidmore
Corey Stoll got his start on Netflix's House of Cards. He played the role of Peter Russo and it certainly made Hollywood talent scouts take notice of the actor.
Although the show House of Cards is no longer being produced, Stoll has been able to continue to make a name for himself in Hollywood. Most recently, he appeared in Ant-Man as the main villain. He has also stayed busy continuing to find small TV roles to keep him busy.
In 2020, Stoll's net worth sits around $3 million. There are no current projects announced for him in the near future but it will be interesting to see what is in store for the actor next.
Finn Wolfhard (Stranger Things)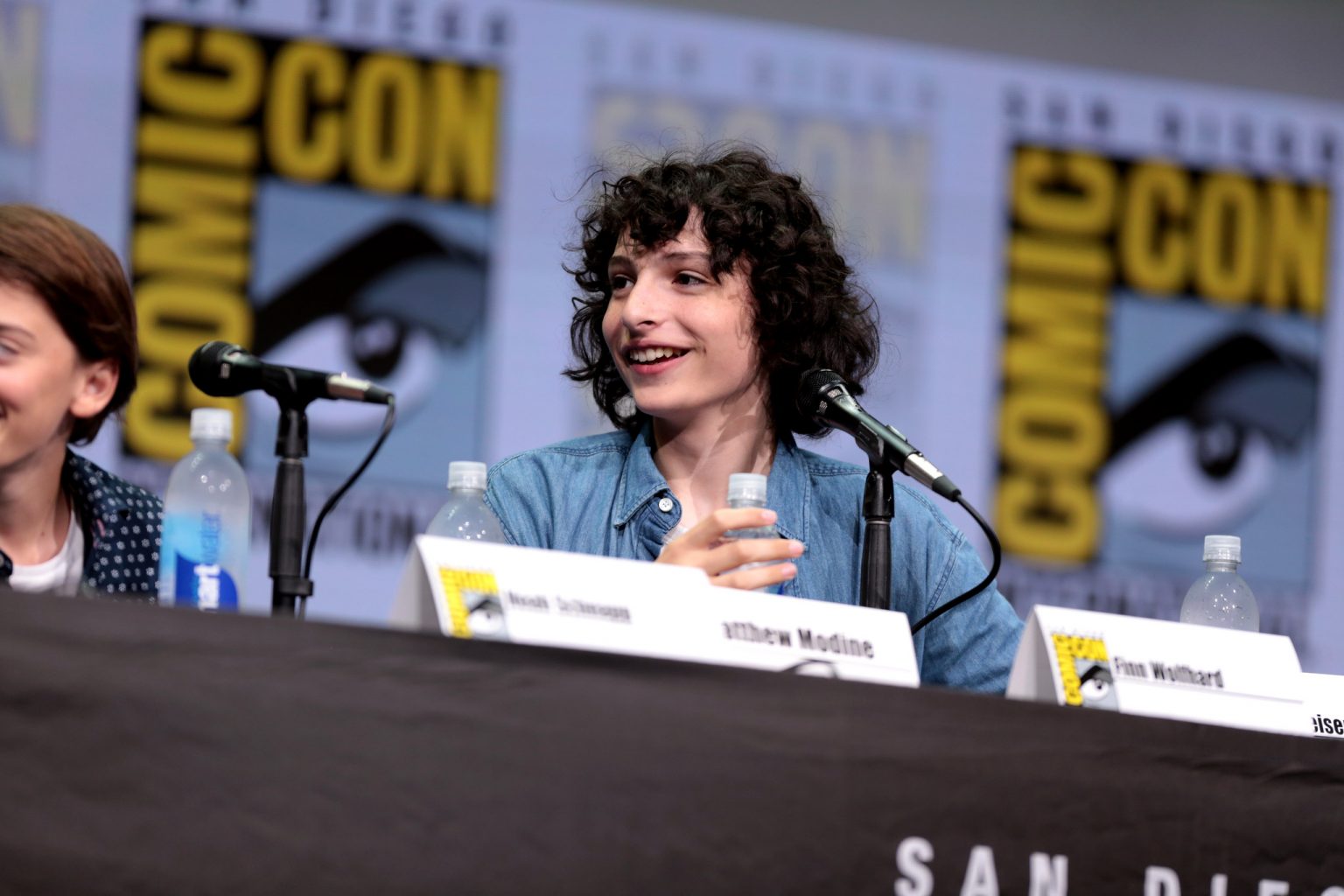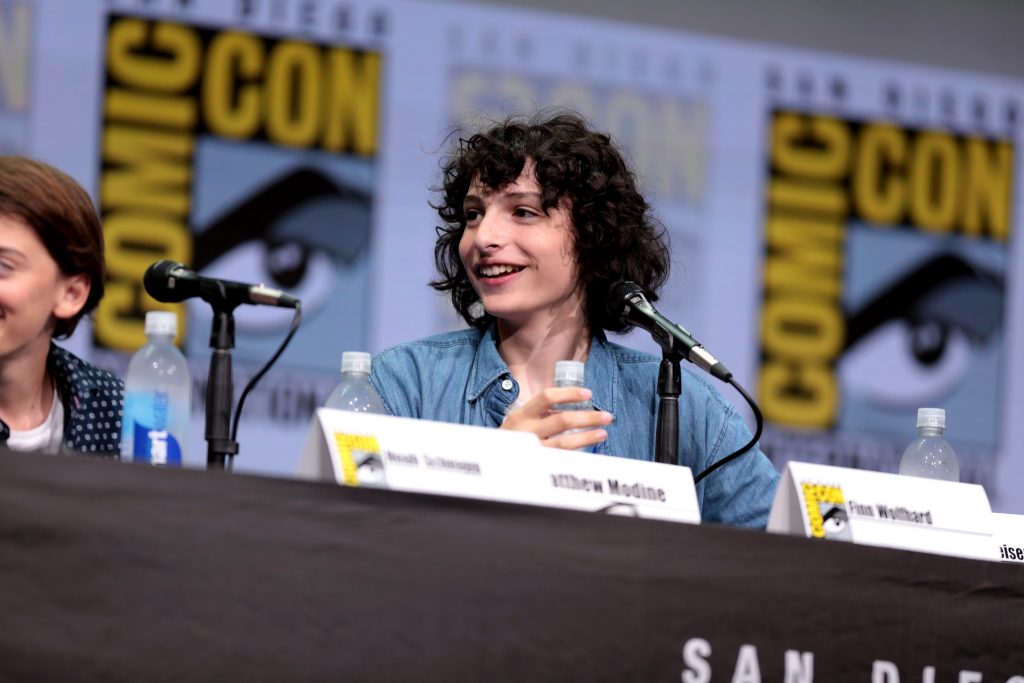 Photo: Gage Skidmore
Finn Wolfhard is undoubtedly one of Netflix's break-out stars. He plays the role of Mike Wheeler on Stranger Things. The show has turned out to have somewhat of a cult following and has been wildly successful.
After landing his role in the Netflix series, Wolfhard landed a role in the remake of Stephen King's It. He's also briefly appeared in a number of other TV series and video shorts. In addition to that, he hasn't limited himself to just acting. Wolfhard is also a member of a band called Calpurnia.
His role in Stranger Things is far from being over and Wolfhard has already proven he has promise in landing more work in Hollywood. Right now, his net worth sits at $3 million.
Katherine Langford (13 Reasons Why)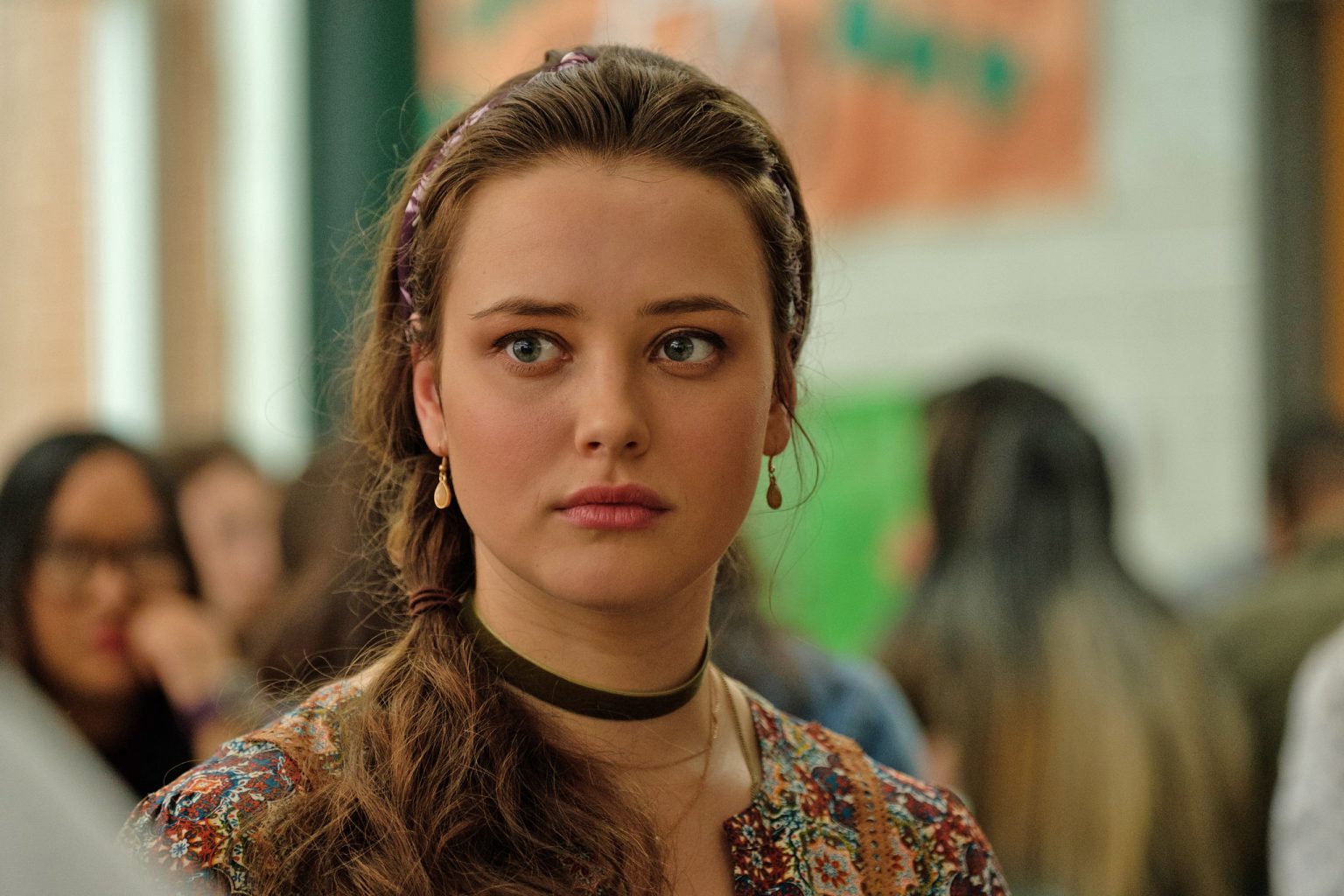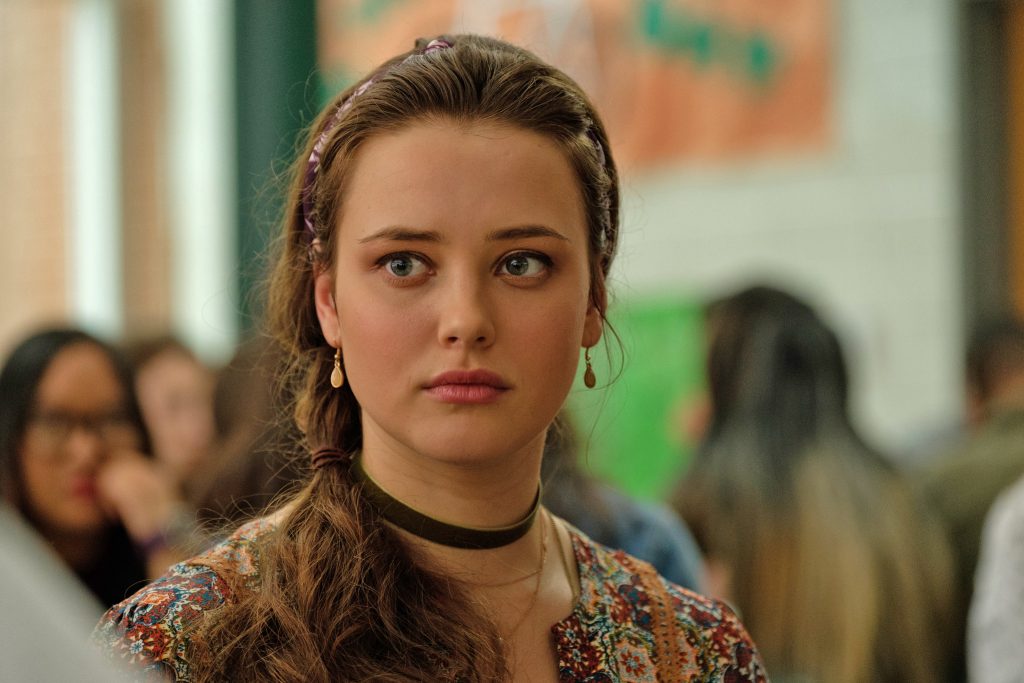 Photo: C E L E B E R
Katherine Langford was the star of the first two seasons of the controversial Netflix series 13 Reasons Why. The show is known for putting multiple young actors into the spotlight and helping them land new work.
Langford announced she wouldn't be returning as Hannah Baker in the third season of the Netflix series. That doesn't mean she's out of work though. It has been revealed Langford is working on a film.
Right now, Katherine Langford's net worth sits at about $5 million. There isn't a long list of projects awaiting her but there is no doubt she will be able to land work in the future and continue to expand her acting career.
Laverne Cox (Orange Is the New Black)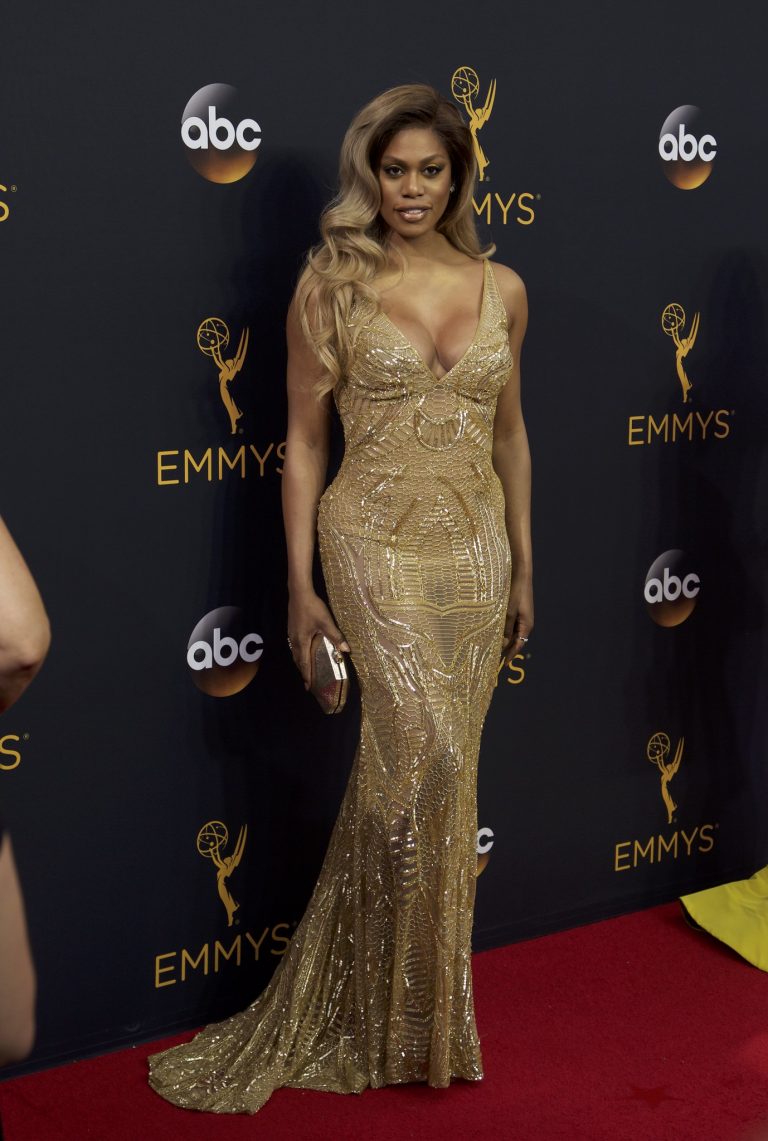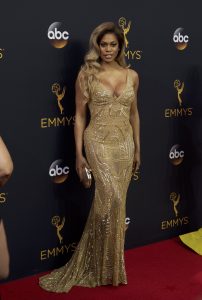 Photo: WEBN-TV
Laverne Cox is now known for her public advocacy for transgender rights but she got her start on Orange Is the New Black. She played the role of Sophia Burset, one of the series' favorite characters. The role gained her international recognition.
Since then, she has landed roles in a number of other series. You may have seen her in Girlfriends' Guide to Divorce and The Mindy Project. Cox also played the role of Frankenfooter in Fox's Rocky Horror Picture Show. The actress has also been working with Jordan Peele to appear in his new YouTube Premium series, Weird City. 
All of this success has led Cox to have a comfortable net worth of about $2 million. However, she has become a pop icon and will likely be able to earn more through partnerships, endorsements, and future work.
Lena Waithe (Master of None)
Photo: Gage Skidmore
Among the stars discovered by Netflix, Lena Waithe has gotten off to a great start. Waithe both starred in and wrote for the Netflix series Master of None. Her ability to both write and act has opened up countless doors for her since.
Waithe has since gone on to launch her own Showtime series called The Chi. It has also been announced she has another television show being released on TBS in the near future.
Currently, Waithe's net worth sits at about $15 million, making her the wealthiest Netflix star in the list.
Millie Bobby Brown (Stranger Things)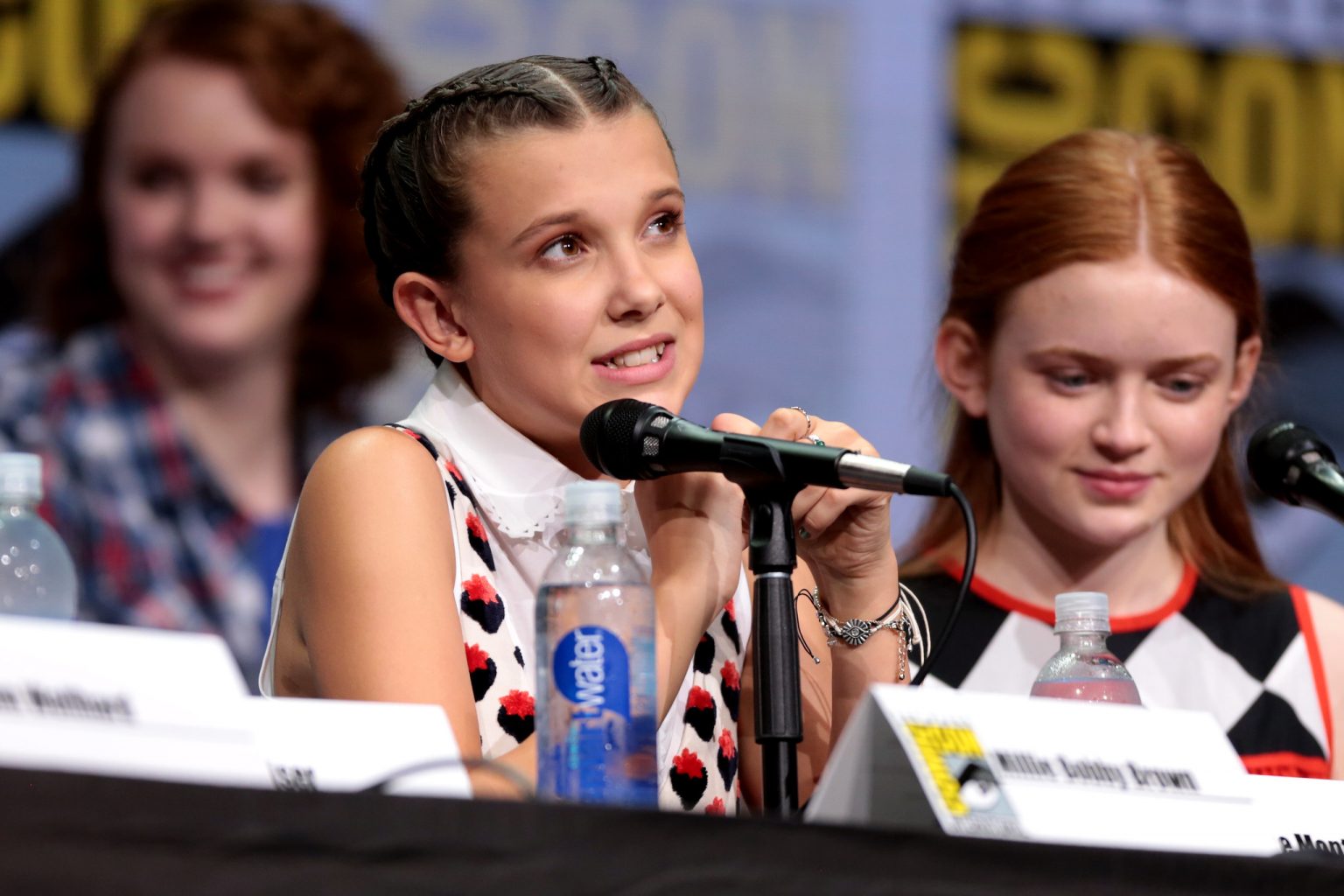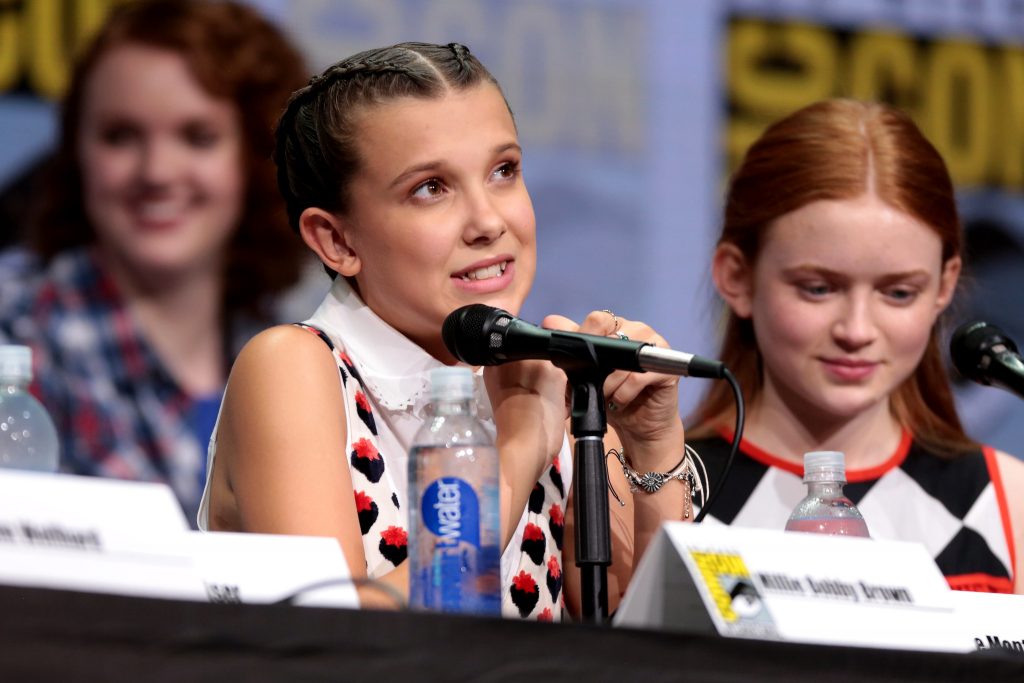 Photo: Gage Skidmore
When it comes to successful stars discovered by Netflix Millie Bobby Brown is undoubtedly at the top. She is another Stranger Things cast member and is definitely a fan favorite.
Since landing her role on the Netflix Original, Brown has gone on to procure some fairly large roles. It seems she's already moved on to her next franchise, appearing in Godzilla: King of the Monsters (2019) and Godzilla vs. Kong (2020). Brown has also appeared as a guest on Grey's Anatomy, Modern Family, and NCIS. 
Her work with Netflix is far from being over and Brown is already landing other large projects. Currently, her estimated net worth hovers around $10 million (one of the highest amongst Netflix stars). While it isn't clear what's next for Millie Bobby Brown, she'll likely see even more work (and cash) in the future.
Ruby Rose (Orange Is the New Black)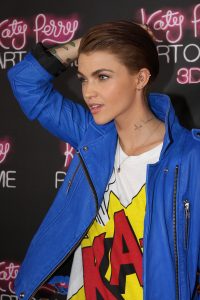 Photo: Eva Rinaldi
While Ruby Rose isn't technically one of the stars discovered by Netflix, her role on OITNB definitely gained her some recognition. Prior to her time on the show, she did some modeling work. Her role as Stella, however, helped her acting career really take off.
She has gone on to play large roles in hit films such as John Wick: Chapter 2, The Meg, Pitch Perfect 3, Resident Evil: The Final Chapter, and xXx: Return of Xander Cage. Rose has also announced she's be playing Batwoman in the CW's television series, making her the first openly gay TV superhero.
There are no signs that Rose's career will be slowing down any time soon. So, it is safe to expect her $2 million net worth to continue to rise.
Uzo Aduba (Orange Is the New Black)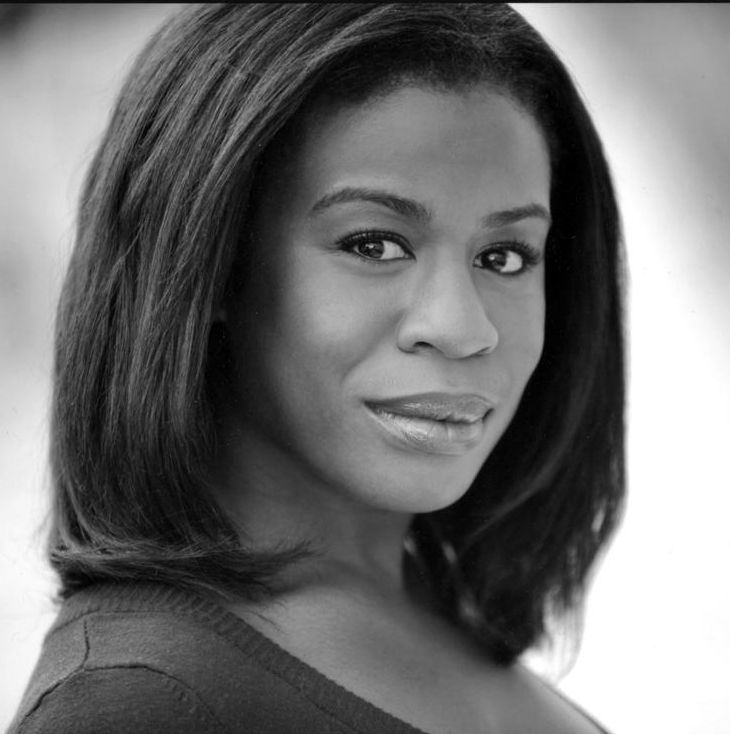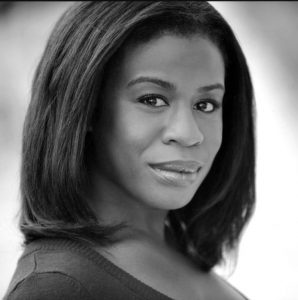 Photo: The Huntington
If you are a fan of the Netflix Originals series Orange Is the New Black you are also familiar with Uzo Aduba. She plays one of the inmates on the series who is known to others on the show as "Crazy Eyes." This role gained Aduba her first Emmy Award and helped her move on to bigger roles.
Since then, Aduba has played Glenda the Good Witch in the production of The Wiz Live! as well as voice-acting work. She will also appear in several productions slated to be released later this year.
Because she's only been active for a few years, her net worth sits around $1 million, but the more work she picks up, the higher that number will get. It will be interesting to see Aduba's career and wealth expand in the future.
The Wealth of Stars Discovered by Netflix
Among the list of stars above, each one has become a millionaire after starring in a Netflix Original series or special. The streaming site seems to have become a good place to launch your career. And, with more people staying at home, it will likely become the way many actors and actresses get visibility at all.
Readers, what do you think about these stars discovered by Netflix? Which is your favorite?

Read More