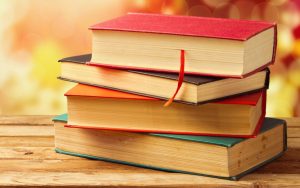 It's hard to imagine a thing so easily accumulated and so demanding to manage as debt. It is a fire-breathing monster, eating up all the money we throw its way and is always on the lookout for more. Luckily, ways to master the monster exist, and the Udemy search box provides a great start. There's myriad of courses on debt management on Udemy, of which we extract only the most useful ones. Before you pick the course that's right for you, make sure you save a few dollars and find the best Udemy coupon available; there is no use paying full price to learn to save money.
1. Improve Your Financial Literacy
Let's first assume that you know little about debt, that all those long-winding phrases make your head spin in disbelief. If such is the case, then taking up this course will help. Its aim is simple; to teach you the fundamentals of dealing with debt and hence provide a fertile ground for future learnings.
2. Personal and Family Budget Management
Organized, precise, to the point – this is more or less the correct description of the course. It has one goal in mind which it executes to perfection. Managing the domestic financial situation is the groundwork of any successful business model, something that the course deals with thoroughly.
3. LifePower: Credit, Debt, Saving, Investing, & Buying a Home
To avoid the shackles of debt, having the desire is not enough. The knowledge – therein lies the power. This course tops all other in that it offers knowledge rarely provided elsewhere. Besides teaching you every credit-related nook and cranny, you'll find the tools so necessary for surviving the modern financial model, but so rarely taught.
4. Successfully Wealthy: A Rewarding Money Management System
Cuts for sure, but there are no shortcuts to becoming wealthy. The greatest merit of this course is that it looks at the bigger picture; instead of teaching you how to pocket an extra buck, it lays out a wider scheme, one that provides long-term stability. Stability – that's the word. The course aims to change the way you think into a continual, more stable paradigm.
5. Credit Card Debt: Quick Guide to Eliminate Credit Card Debt
To successfully write off credit card debt, two things are paramount: to adjust our financial habits and stick to them, and understand the processes of credit card consolidation. This course deals with both aspects, tying them essentially into one. Enrolling in this course will teach you the mechanisms by which credit cards work, and the ways to turn their workings to your advantage.
6. Dissolve Your Debt – A Step by Step Plan to Become Debt Free
One thing to understand about fighting debt – it's a marathon rather that a 100m sprint. Once you get that down, the rest is to make a sustainable plan where you're always a step ahead, always a buck ahead of your spending. The fact that this course is structured as a step-by-step guide helps its cause tremendously.
7. Personal Finances: How to Get Out of Debt and Invest Wisely
To tie it all up, here's a course that seemingly has it all: from sound grip on domestic financial management, and all the way to stock market philosophy. It is also filled with the little secrets oblivious to any but the financial advisors. For instance, who among us knows how to fill our taxes properly, let alone do it for free?
Enjoy Plunged in Debt?
Subscribe to get our latest content by email.