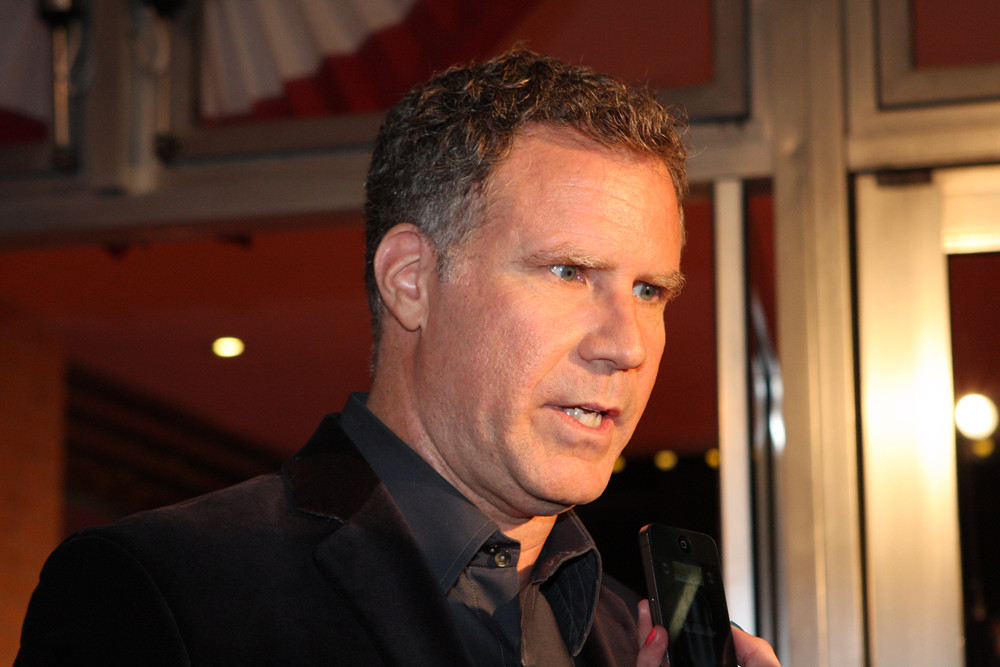 Most people are familiar with the work of Will Ferrell. After appearing on Saturday Night Live for years, he moved on to film where he is normally playing some hilarious character. From Step Brothers to Talladega Nights to Night at the Roxbury, he has had a successful career. Let's take a look at Will Ferrell's net worth.

About Will Ferrell
Ferrell was born in Irvine, Calif. on July 16, 1967. His parents relocated to California from North Carolina in 1964. When Ferrell was eight, they divorced and it changed the way he looked at what he wanted to do with his life. His father was in show business and his finances were never steady as a result. This made Ferrell want to stay away from the spotlight and, instead, get a more solid, steady job.
In school, he was active in sports. As a high school student, he was a kicker on the football team, played soccer, and served as the captain of the basketball team. Ferrell was also a member of the student council. He found his way to comedy by attempting to escape the boredom of his rather normal life.
The comedian explained, "Growing up in suburbia, in safe, master-planned Irvine, there was no drama so we had to create it in our heads. My main form of entertainment was cracking my friends up and exploring new ways of being funny. I didn't have to have the survival mode instinct like other comics, who grew up in tough neighborhoods. I had the opposite. For me, I grew up in Mayberry, and the humor broke the boredom. And there was a lot to make fun of."
Transitioning to Comedy
His high school principal allowed Ferrell and a friend to perform comedy skits over the intercom, which landed him the "Best Personality" superlative his senior year. He went on to attend the University of Southern California to study sports broadcasting. Ferrell was well known amongst his college classmates for his pranks.
After taking on an internship at a local news station in the sports department, Ferrell realized it may not be the field for him. However, he completed his Bachelors in sports information anyway. Following college, Ferrell took on a few "odd" jobs. For a while, he was a hotel valet, but on his second day, he mistakenly tore the luggage rack off a van. He also worked at Wells Fargo but came up $580 short his first two days. Ferrell wasn't stealing but was simply error-prone when it came to counting the cash.
These two failures had Ferrell feeling pretty down, so his mother encouraged him to look for something he loved doing. This inspired him to move to Los Angeles in 1991. Upon his arrival, he auditioned for a comedy group called The Groundlings and began to work on his improvisation skills. This sparked the beginning of one of the best comedic careers in history.
Saturday Night Live
While working with The Groundlings, Ferrell discovered areas of comedy in which he really thrived. He enjoyed doing impersonations and eventually began to develop original characters. Between 1994 and 1995,
Saturday Night Live
(
SNL
) had a huge decline in popularity. The producers were looking for fresh talent to add to the late-night comedy show. This opened the door for Will Ferrell.
The comedian became a regular cast member in 1995 and stayed on the show until 2002, one of the longest stints on SNL. He was able to make a name for himself on the program by doing impersonations of public figures, such as George W. Bush, Ted Kennedy, Alex Trebek, Al Gore, Saddam Hussein, and Fidel Castro.
In 2014, a poll voted him as the best SNL cast member of all time and he has been invited back to host the show on multiple occasions.
Will Ferrell Films
SNL paved the way for Ferrell to make his way onto the big screen. In fact, one of the most popular sketches on the show was turned into a feature film: A Night at the Roxbury. He appeared in multiple other films during his time on the late-night comedy show as well. These films include Austin Powers: International Man of Mystery, Austin Powers: The Spy Who Shagged Me, Dick, Drowning Mona, Jay and Silent Bob Strike Back, The Ladies Man, Superstar, and Zoolander.
After he left SNL, his first role was in the film Old School, which was a hit. His performance earned him a nomination for the MTV Movie Awards Best Comedic Performance. Following that, Ferrell landed role after role, making each one his, and creating dozens of memorable characters and performances.
Additionally, he has done work as a voice actor. Ferrell was the voice for Ted in the film Curious George. He also voiced the title character in Dreamworks' Megamind as well as a number of other characters through the years.
Expanding His Career Beyond Acting
As with most people in show business, Ferrell has found other ways to capitalize on his creative genius. In 2007, Ferrell (alongside Adam McKay) launched the video streaming site "Funny or Die." The site allows people to upload short, comedic videos and users can vote on the video, similar to YouTube.
He and McKay also produced an HBO show together called Eastbound & Down, which stars fellow comedian Danny McBride. Ferrell played a recurring role on the show as well.
Additionally, Ferrell was one of the executive producers of The Chris Gethard Show, which initially aired from 2015 until 2016.
Will Ferrell's Net Worth: $100 Million
It is estimated that Will Ferrell's net worth sits around $100 million. Most of that has stemmed directly from his work as an actor. During his time on SNL, he became one of the highest-paid cast members of all time. He made in the ballpark of $350,000 per season and was a cast member for seven years (though he didn't rake that in the whole time).
There is no doubt Ferrell's filmography is a LONG list, but his most successful roles have helped him earn quite a lot. For many of the films he has been in, Ferrell made $1 for every $3.29 the movie made. That's a pretty steep cut and it has faired him well.
Ten of the films he's starred in have grossed more than $100 million each at the box office. Here is what some of his highest-grossing films.
Talladega Nights: $148.2 million
Megamind: $148.4 million
Daddy's Home: $150.3 million
Elf: $173.3 million
The LEGO Movie: $257.7 million
Imagine the payday Ferrell saw for these films at his pay rate!
Additional Income
His roles in movies have been few and far between in recent years though, but his work on "Funny or Die" is providing steady income. The site gets more than 20 million unique visitors per month. That's definitely a lucrative side hustle, especially when he's taking time away from the big screen.
On top of "Funny or Die," Ferrell has also become part-owner of Los Angeles FC, a major league soccer team. He invested in the team with other celebrities (Mia Hamm and Magic Johnson).
Family Life and Assets
Ferrell's net worth doesn't completely stem from his earnings though. Some of his net worth can be attributed to the assets he owns. He and his wife, Viveca Paulin, own two homes. One is located in Los Angeles, while the other is in New York City. The couple, along with their three sons (Magnus, Mattias, and Axel), go back-and-forth between the two properties.
His L.A. home once belonged to Ellen Degeneres. Ferrell purchased it for $9.9 million in 2007. The family's property in the West End (New York) is valued at $4.2 million. Both properties contribute to the star's wealth. The actor doesn't spend a ton of money on cars though. Day to day, he drives an electric Nissan Leaf (valued around $30,000). He also owns a $50,000 Mercedes Benz.
With a wealth of $100 million, Ferrell probably doesn't have to worry about working another day in his life. However, it isn't likely he will simply step away from the spotlight – not for a while anyway.
Readers, what do you think about Will Ferrell's net worth? 
Read More