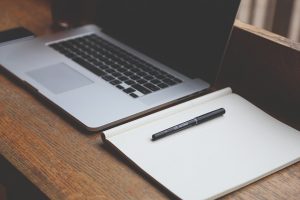 Before you begin a business there will be a lot of preparation until you become customer facing and launch your new enterprise to the public. A lot of this process will be about questioning your goals, opinions and abilities in order to define how you will build your business into a venture that's successful as possible. It is essential, therefore, to develop a robust business plan that not only charts the future of your new endeavour, but also addresses the many 'what if' scenarios that could potentially occur. Read on for a rundown of some key questions you should address before you open your doors.
What is my operating format?
How you intend to sell your products or services to your clients will shape how you decide to structure your operations. You can sell many things and some services 100% percent online. Other businesses will benefit from a physical storefront such as car repairs and sales and products that people want to see in the flesh before purchasing. Unless you have a sizeable deposit or investment partners, in this instance you will most likely need to consider finding a commercial property for lease.
The location of a physical store will also require substantial research to determine an ideal site. Although you may feel that a retail hotspot is the best place to find a property for lease, it's important to firstly complete an analysis on the type of customer that you will probably attract and also identify the location of where your target demographic most likely shops. This could lead you to a smaller local shopping area, for example, that is well serviced by car parking or transport, or to a site in a business centre where the service or product you offer is not currently available but in demand.
Where will I go for further capital?
A flattening economy, rising unemployment and even unseasonable weather can drastically impact upon projected sales, so ask yourself where you can go for additional money if you don't initially achieve the success you have projected? Equally importantly, it is good to consider how you would want to raise additional capital in the event of expansion.
Who is my back up?
Have a contingency plan in place for when you are unable to be at the helm.  In the event of illness, have suitable people ready who's able to manage the business while you recover. This also allows you the opportunity to take some time off for holidays, which is essential given most business owners work excessive hours.
Under what circumstances would I sell?
It may seem bizarre to start a business thinking about how you might get rid of it, but considering why and for how much you'd sell it for will inform your long term management strategies. Furthermore, this exercise helps to define your terms aside from the sale price, with clauses such as keeping certain staff or certain branding, or allowing you to stay on in a non-executive capacity if desired.
Enjoy Plunged in Debt?
Subscribe to get our latest content by email.