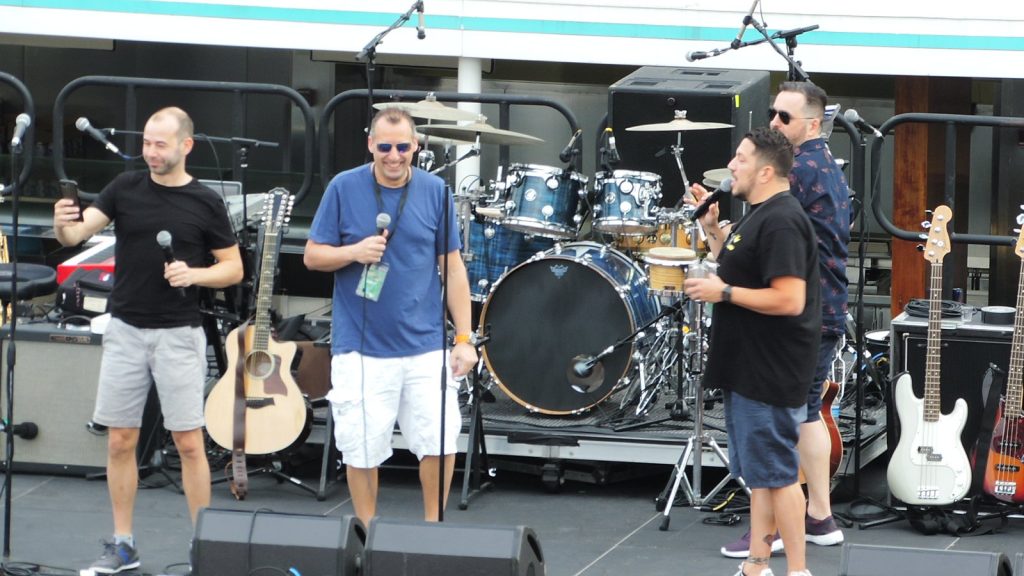 You've probably seen the hit show The Impractical Jokers on truTV. Watching Sal, James, Joesph, and Brian play pranks on unsuspecting people can be hilarious. Because the show has become so popular, it is actually hard for them to pull it off now. So, does their wide-scale popularity also bring wealth? How much are The Impractical Jokers worth?
How Much Are The Impractical Jokers Worth?
Each of them has wealth of their own, but as a whole, the four jokers are worth about $2.4 million. James Murray (or Murr) has the highest net worth of the four. The others hover around $500,000 in terms of net worth.
Each of the guys makes $50,000 per episode in 2019, which is up from just $26,000 in 2015. However, each of them has to pay agent fees and taxes on that money. Some of The Impractical Jokers also have other projects going on, which may increase their earnings.
Impractical Jokers Net Worth Broken Down
When you take a look at their collective $2.4 million wealth, it isn't much, especially considering James Murray makes up much of it. Here is a look at each member's net worth.
James Murray Net Worth: $1 Million
Murr has a net worth around $1 million. He is part of the production team and cast of the television show. Murray has always been heavily involved in acting and drama. He has appeared in a number of movies, television series, and reality shows. Because his work expands beyond just The Impractical Jokers, he had been able to earn more than the rest of the group.
Brian Quinn Net Worth: $500,000
Brian Quinn and James Murray went to school together and actually acted alongside one another in high school. He started his acting career in 1999, but his most successful project is undoubtedly The Impractical Jokers. Over the years, he has been able to accrue a $500,000 net worth. He plans to expand his work beyond the show in the future, which will likely improve his earnings as well.
Joseph Gatto Net Worth: $500,000
Joseph Gatto, like the others, has a background in drama and acting. He founded the troupe The Tenderloins and is also known as a writer and comedian. Like Brian, his net worth sits around $500,000.
Sal Vulcano Net Worth: $400,000
Sal Vulcano was a member of Joseph's group The Tenderloins and later joined Joseph on the Impractical Jokers. He has gained fame through the show, however, he began his career as an actor, comedian, and producer in 1999. Currently, he has the smallest net worth in the group of $400,000.
There is no doubt the Impractical Jokers have been a success on television. Each of the four case members has gained fame through the program and will continue to do so (as long as ratings are favorable). There's no sign of any of them making any huge changes that will greatly impact their wealth in the future.
Have a celebrity whose net worth you're curious about? Send us an email or comment below! We'd love to hear from you!
Photo: Flickr: Leo Guerrero
Read More