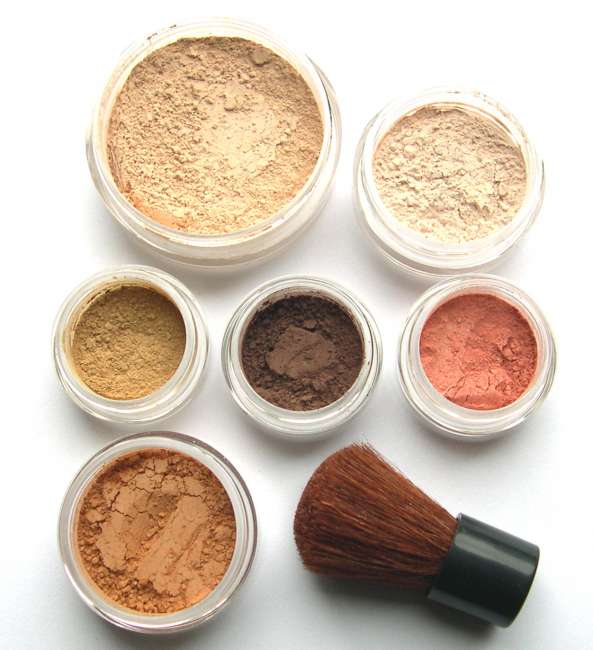 Learning how to make something yourself can save a ton of money, which is why so many people have turned to DIY (do-it-yourself) projects in recent years. I, myself, am not that handy with tools but I did find an area of DIY that has saved me a ton of money. I learned how to make make makeup.
Making your own makeup may seem kind of cheap but, in reality, you'll be able to make better quality products at home. You'll also have way more creative freedom. So, how do you make makeup?
How to Make Makeup
I decided to learn how to make makeup when I realized the prices of cosmetics were going through the roof. On average, women spend anywhere from $50 to $150 each month on their beauty regimen alone. I didn't have that $50 to $150 to spare, so I improvised.
If you've seen "Orange is the New Black" you've probably seen Sophia whip up some Ruby Red lipstick out of Kool Aid or unique eyeshadow out of something else clever. However, there is so much more you can do if you learn how to make makeup at home.
Lipstick
Lipstick was the reason I started making my own makeup to begin with. More recently everyone has been wearing these awesome fashion colors and I wanted to too… until I saw the price. Most places are charging $20 or more for a tube of lipstick. Meanwhile, all you need to make your own at home is Vaseline and loose color powder. You can buy powder online (about $2 a piece) or use old, broken eyeshadow. The best part about making your own lipstick is there will probably be no one else with the same shade! (Potential savings: $20+)
Eyeshadow
Similar to lipstick, eyeshadow allows for a bit more creativity. You can buy the color powder (mentioned above) or you can mix different eye shadows together to make a different color. If you'd prefer to stay more normal looking you can also use cinnamon instead of vibrant colors. (Potential savings: hundreds, depending on your eyeshadow use).
---
Other readers also enjoyed: 
---
Eyeliner
You can also get crafty with your eyeliner. I think the best part of making your own eyeliner is that it doesn't HAVE to be black or whatever generic color most people have on. You can use the color powders or eyeshadows that you use for lipstick and eyeshadow and mix it with oil. Once you've done that, apply the paste with an eyeliner pencil, like you would any other eyeliner. (Potential savings: $20+)
Foundation
Foundation was one of the last makeup purchases I gave up and started making myself. It will take some time to get the right shade for yourself but it will save you tons once you do! I use this recipe from One Green Planet which uses arrowroot, pigment powder (you can also use cinnamon if you have darker skin) and moisturizer (optional). Simply mix the ingredients together until you have the desired shade of foundation. If you'd prefer powder foundation to liquid, skip the moisturizer! (Potential savings: $60+)
Blush
Blush is a fairly easy thing to make as well. Simply mix arrowroot powder and the shade of blush you'd like. Mix until you have the desired color. You can also use cinnamon and arrowroot powder for a lighter, more natural look.
Learning who to make makeup was one of the smartest things I've do
ne. It's fun, makes me feel good about myself and, best of all, helps me save money! Will you try to make your own makeup?
Photo: Laughing Colours
Enjoy Plunged in Debt?
Subscribe to get our latest content by email.