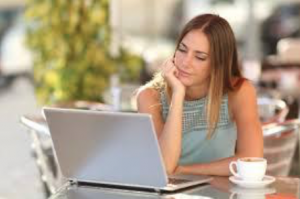 Large multinational companies engage in forex trading, using secure platforms such as XTrade Europe when they are buying from and selling goods to other countries. However, this kind of forex trading encompass only a small portion of the daily activities in the foreign exchange market. It is not a secret that forex trading and binary options have a lot in common. Both require fundamental knowledge about markets and price movements. Also, most of the trades are made on fluctuations of prices of currency. But the main question is, which one is easier to profit from.
Simplicity of analysis
Each forex trader using platforms such as XTrade Europe, knows that there are numerous indicators and analysis techniques. Furthermore, market analysis for forex requires estimations of significance of changes. You have to make predictions not only on movements, but also on their size in order to decide whether you should commit to a trade. You can of course use tools such as XTrade Europe's Academy. In binary options trading things get simpler. Of course, it is not true that it does not require any type of analysis. But the required analysis should not measure significance of movements. You just have to know direction of movement, that's all that there is to it.
Market Flexibility
Forex trading mainly allows you to trade currency pairs. Of course, there are professional brokers such as XTrade Europe that allow you to trade commodities or CFDs.
Trading binaries is not limited to currency market only. Most brokers will allow you to trade on some set of commodities and stocks. This will give you additional trading opportunities. Also, there are binary options brokers that allow you to trade bitcoins, which is even better.
Liquidity
Your Forex trades are always exposed to liquidity risks. Do you remember what happened on Black Thursday? Main reason of significant losses on that day was lack of liquidity. If there was enough demand on that day, the situation could be totally different and most of victims would still have their deposits.
In the binary options world there are no liquidity risks. You trade with your broker and there is no risk that at some point there would be not enough demand to buy your Put option. This makes binary options totally liquid and therefore decreases risks that are involved in their trading.
Which is best?
There are areas in which binary options do perform better than forex trading. But it does not mean that you should quit your forex trading career. There is plenty to be made in Forex trading alone – if you stick to a winning strategy.
In case these factors are crucial for you and you suspect that they were the main force that kept you from trading success, probably you should go for binary options. On the other hand, if you are successful forex trader, probably you should not change your path. If it is working for you there is no reason to change it. On the other hand, if you are on a winning path and want to expand on your trading portfolio – I suggest you begin to look deeper into binaries as a second source of trading.
Enjoy Plunged in Debt?
Subscribe to get our latest content by email.