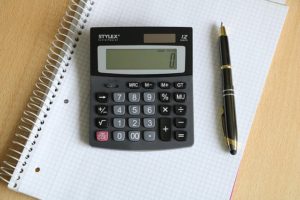 If you thought that getting a bank loan to cover personal debt such as student loans was an uphill struggle, then it's a proverbial walk in the park if you're a small business owner without at least two years of flawless personal and business credit history.
Fortunately, there's an alternative that could be the answer to your small business funding prayers, and it's called a working capital business loan. Below, we highlight how this business funding option compares to a traditional bank loan.
Generally, you only need to be in business for three months to apply for a working capital loan, and imperfect or damaged credit isn't a deal-breaker. In fact, even a past bankruptcy is usually fine, provided that it's discharged at the time of application.
Banks typically insist on seeing evidence of at least 24 months (though often longer) of operating history, during which time you must have maintained virtually perfect personal and business credit. If there are dents or dings on your record, then your application is likely to be rejected.
Working capital loans are unsecured, which means that you don't have to pledge business and/or personal assets.
All bank loans are secured. What's more, banks are notorious for under-valuing assets in order to get an extra measure of protection. That means the real estate or industrial equipment that you know is worth $100,000 is probably going to be valued by a bank at $75,000, or maybe even $50,000.
Working capital loan applications are typically 1-2 pages long, take about 10 minutes to complete, and can be done online.
Bank loan applications are extensive, and typically require dozens of different documents, including business plans, resumes, forecasts, and the list goes on. Many small business owners hire consultants to handle this for them because it's not something they know how to do (or have the time to do).
Working capital loans are usually assessed within 48 hours. Upon approval and acceptance of the terms and conditions, funds are typically accessible within a week.
Bank loans take several weeks to snake through the approvals process. And if you're going after an SBA loan (which are administered by banks), then get set for a process that can easily take more than six months. Hey, we're talking the government here after all. Less than a year is speedy.
If you find yourself in the happy position of being able to pay a working capital loan back ahead of time, you'll save interest and you won't incur any prepayment fees.
With a bank loan, pre-payment incurs fees. Instead of being pleased that they're getting their money back sooner, you bank will be irked that they aren't making as much money from you as they expected. As you may have experienced, irked banks aren't fun to deal with.
Because lenders take greater risks, working capital loans are offered at higher rates than bank loans. The total cost of borrowing depends on a number of factors, including term and amount. Generally, the rate is somewhere between a bank loan and a credit card.
The Bottom Line
If you are among the minority of small business owners who can successfully apply for a bank loan, then by all means: go forth and borrow.
However, if you can't meet the bank's' stringent requirements, then don't worry. You don't have to hope that your Powerball numbers come in, or that you receive a lucrative inheritance from an affluent great-great-aunt who you've never heard of. Instead, you can explore the possibility of applying for a working capital loan, and give your small business a fighting chance to survive, and thrive.
Enjoy Plunged in Debt?
Subscribe to get our latest content by email.