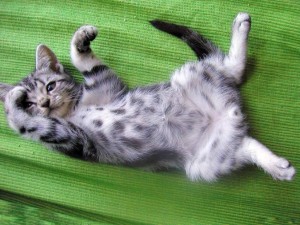 How is tomorrow December?! Seriously?! Our daughter is almost six month old 🙁 Bittersweet I guess. She's a rolling machine, we can't stop her now that she's discovered she can roll wherever she wants to go. It's like a magic trick, I put her on the floor and she's 5 feet away and facing the opposite direction 2 mins later. She's pretty proud of herself.
I've already contacted the winner of the Big Cook Cookbook, Congrats to Carla-Enjoy it! Thanks to everyone who entered!
Here is a sampling of my favorite posts from this week:
Very informative guest post at Canadian Budget Binder about home renovations.
TeacHer Finance has a Blogging Anniversary post about the secret at succeeding at personal finance, great read.
Michelle reminds us how scary easy Identity Theft can happen, at any age.
Getting back in touch with her goals, Jennifer Lynn is doing pretty great!
Student debt Survivor has a funny post about her parents making an out-of-character financial decision.
Blogging is 100% what you make of it. Jeremy from Modest Money keeps it real with his post about the journey of blogging.
Frugal or Theft? Planting our Pennies explains the fine line.
I want to give another shout out to Mr, CBB for doing a guest post for me this week, if you haven't read it yet and like FREE STUFF then check it out!
I could make this list 10 pages long since I read and love so many blogs but this is just a sample of what I've read.Enjoy!
Enjoy Plunged in Debt?
Subscribe to get our latest content by email.