Another week done. We celebrated my birthday on Tuesday, didn't do much but hubby did get me a pedicure that I can't wait to use, he's been after me for a while to do something for myself but I have a difficult time doing it! It will be nice. We're having friends over on the weekend for cake and games. My kind of low-key fun.
I was finally successful in getting baby girl to take a bottle this week, huge accomplishment. As much as I love her, I can see baby-free nights in my future!
My Favorite Posts:
Michelle from See Debt Run wrote a heart touching post last week that I missed but had to share it if you haven't read it, please do. It's about time and how we can't stop it from moving forward.
Club Thrifty had a funny post about their Craigslist experience.
Modest Money has a guest post on death and finances.
Living Debt Free Rocks not only has a fun new interactive blog layout but a fun post titled The Boiling Frog. Read it.
Student Debt Survivor lived through hurricane Sandy and learned a lot from it.
Michelle is hosting a great giveaway giving away an iPad mini and cash money! If you haven't already, enter now!
Fantastic, thought-provoking post from Kathleen at Frugal Portland about what she's learned in her 31 years.
Hope everyone has a great weekend and honors Remembrance Day on Sunday!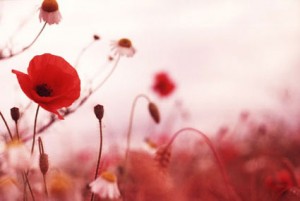 _________________________________________________________________________
Enjoy Plunged in Debt?
Subscribe to get our latest content by email.