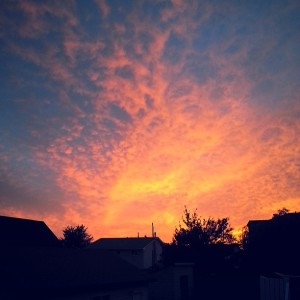 Last week I was quasi offered a job I had to turn down. The job was at my dream location, more money, great staff and highly recommended by a classmate of mine.
But I still turned it down.
If you're not familiar I'm a dental hygienist and would love to work at this particular office but not under the proposed conditions. They were looking for someone to work three, twelve-hour shifts, 8am-8pm Monday, Tuesday and Wednesday (actual hours probably 7:45-8:15). If I wasn't married with a young child I probably wouldn't think twice but I'm at a point in my life where I have to consider so much more than money and professional satisfaction. Twelve hour shifts means I basically wouldn't see my daughter three days a week. It also means my husband is solo after work dealing with a busy two-year-old to play, cook dinner, bathe and bed. Impossible? No. Seriously inconvenient? Yes. It's much easier to have two people than one. These hours would also mean little to no time for me to get stuff done those days and more stress the days leading up to them knowing they're approaching.
I can already predict the added stress it would put on the relationship with my husband (both as my husband and expectations as a father). Long story short, it's not conducive for my life.
I potentially walked away from an additional (net increase) of about $650 more per month, working one less day per week than I currently am with two "open" days to fill-in, potentially increasing my income even further (if I wasn't already dead tired). Am I nuts?
I know myself enough to know I would resent the job and wouldn't last a long time. Physically, a twelve-hour shift in dentistry is very difficult, combined with lingering postnatal carpal tunnel pain, I'd be a miserable, sore, cranky mess by Wednesday night. Not the mom or wife my child or husband needs.
I make it seem like an easy decision on 'paper' but it wasn't. I was incredible tempted to suck it up and deal with the difficulties if it meant I would be able to put more money towards our debt. This was a moment I had to realize losing myself in a job just to pay debt off faster wasn't going to do favors for anyone. I'm bummed  I won't be working at this particular office but so glad I have a job I love that I can wait on until the perfect opportunity presents itself or it may have caused me to make an irrational decision.
Have you ever turned down more money for your overall happiness?
Enjoy Plunged in Debt?
Subscribe to get our latest content by email.