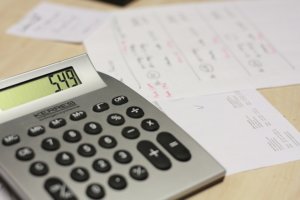 Managing your money can be a headache. It is easy to put it off in favor of more enjoyable things like watching the latest Netflix series, but the more regularly you do it, the easier it gets. Here are some of the questions you could be asking yourself at least once each year.
How Are Your Savings and Investments?
If most of your saving is in cash, have a look at the rates on offer. Although banks are now obliged to tell you if your interest rate is going down, it's easy to ignore it. Whenever you move savings to an account with a short-term introductory rate, get it in your diary to switch when it drops down.
If you have other investments, check how they are doing compared to the market average. If feasible, arrange a meeting with your financial adviser to look through them.
Review how your pension is going, and decide whether to increase your contributions or change your options if it looks like falling short of your expectations.
Can You Cut Your Expenditure Painlessly?
Check what you are paying for utilities and insurance. Use the comparison websites to give you an indication of where you could save money. Are you paying for services that you hardly use, like the proverbial gym membership?
Are There Any New Commitments on the Horizon?
Things in the medium to long term may have changed since you last thought about them. Do you need to start putting money aside for your children's education? Is your car likely to need replacing sooner than you predicted a year ago?
Whether or not you are likely to need a loan, you should check your credit scores to guard against identity theft. This is easy to do online with the main credit agencies.
Are You Keeping Within Your Means?
How have things shaped up against your budget over the last 12 months? Do you need to exercise a bit more discipline? Have you managed to pay down your credit card debt to zero and do you pay it off in full every month?
How did you manage with the inevitable pinch points that came along in the course of the year? Do you need to think again about how you deal with them? For instance, instead of simply loading more onto your credit card, taking a payday loan, or committing yourself to a personal loan, could you be looking for credit with a shorter loan period?
Are You Tax-Efficient?
Tax rules change frequently. Make the most of any available tax breaks on your savings, with or without the help of a financial adviser. If you give to charity, make sure that as much as possible is given under the Gift Aid scheme – it will benefit the charity, and it will also benefit you if you are a higher rate tax-payer.
How Is Your Cover?
Is your insurance adequate for your changing needs? Particularly this applies if you have dependants. If you die or are incapacitated, will your life insurance be sufficient to keep them in your home and to provide a reasonable standard of living for them?
Is your home and contents insurance still realistic? If you are under-insured, you could lose out significantly in the event of a claim.
What Happens If You Die?
How easily could someone understand your affairs, if you were to die? Tidy up your files and make sure that there is an up-to-date list of your various assets and liabilities.
Review your will (you have made one, haven't you?) and check that the provisions are appropriate. If something has changed, like an executor who is no longer available, it could make things very complicated. You may have thoughts about the distribution of your assets which have changed since last year.
Remind yourself again that you ought to arrange a Lasting Power of Attorney. There are many things besides old age which could affect your ability to make your own decisions, so it is never too soon to set them up, and it is quite easy to do online.
Get Into the Reviewing Habit
Keeping on top of your financial affairs can be hard work, but every hour you spend on it, whether monthly or annually, is a process that will make you a more efficient user of your resources. It can also serve as a reminder of why you are working so hard and what you want to achieve in the rest of your life.
Yasmin Baker works as a personal finance consultant. When time allows she writes helpful and informative articles for an online audience to offer some extra help for managing money.
More reads to check out:
Jimmy Tatro's Net Worth
Paribus Review
Tai Lopez's Net Worth
Save More Money in 2018
Subscribe and join the worldwide 52-week money challenge! Get the tools you need right to your inbox.