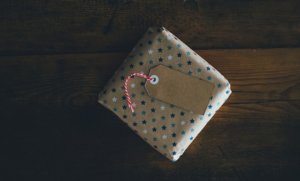 Finding the proper gifts to give to everyone in your life can be a difficult proposition – there is so much to think about, including the type of present to give, whether or not they will be expecting such a thing, whether something is appropriate….
One thing you can be sure about is that money by itself is rather inappropriate unless it is being given to family members, or to a close family friend who you are very involved with. However, even with that in mind, giving money can sometimes seem quite boring – getting a gift means being able to wrap it up in bright paper, and seeing someone happy and anticipating what is inside it. Next to that, money is quite boring; you can either give someone a cheque (perhaps in a card, just to up the anticipation slightly), or as a simple pile of notes. This article will discuss several ways in which money can be given, and turned into a valuable gift.
Cash
Having said that giving money in itself is generally considered to be a bad idea, giving it to children can be a good thing. Rather than simply giving a wad of cash in a one-r, there are many ways in which money can be made more interesting. Though, given the child, they might prefer simply being handed money with no fanfare.
Giving physical money to children is quite often considered a good plan because it can be used as a teaching aid. Children can be taught maths through it, and also be taught about responsibility and safe-keeping. In addition, having money, and being able to make decisions about what to do with it, will begin to teach children about the importance of budgeting and saving.
Checks and Saving Bonds
Teenagers have slightly more freedom than most children do, so it stands to reason that giving them money by itself is more dangerous – a ten with money would most likely be tempted to go out and spend it immediately, rather than holding onto it. A cheque provides some breathing room between the money being given as a gift, and the money being available. Another method of providing money which cannot be accessed immediately is by setting up a savings bond – something which cannot be accessed immediately, but which continues to provide money, to be accessed at a later date.
Giving money in forms which are immediately accessible allows the lessons of responsibility, budgeting, and savings which were begun in childhood to be continued in more sophisticated forms. Having the time between a cheque being received and a cheque clearing can allow lessons about balancing savings and spending to be taught, and discussed. This will in turn set up teenagers for later in life, when a budget is necessary.
Digital Money
Since this is the modern age, perhaps you could give some money in a digital format, if you know that he person you are giving money to commonly spends a lot of money on a certain site, then perhaps you could give them a gift card for that site (if gift cards for it exist).
Gift Cards
Another alternative to cold hard cash is a gift card. The previous section talked about digital gift cards, and the principle is the same here – a gift card gives a specific amount of money which can be used only in one shop or service place (such as a restaurant, for one popular example).
Charity Gifts
Finally, a way of giving money which benefits both the receiver of the gift and others; a charitable donation in their name. Many people have their own charities and causes which are important to them – donating in their name gives them the knowledge that some more good has been done.
You can find some unique and personalized gifts in Gifts To Last website, which will be a one stop solution for all your gifting needs.
Enjoy Plunged in Debt?
Subscribe to get our latest content by email.