Budgeting Tools
Following a budget will keep you out of debt and help you work your way out of debt when you are plunged in debt. Here are free tools that will help:
Credit Scores
A good credit score does wonders to your financial health. Here are two free services you can use to check your credit score:
Forums
Here are 2 free forums where you can discuss anything about money:
Free Downloadable Software
Here are 2 pieces of software which are popular and will help you plan. Both are 100% free.
Books
Here are some of the personal finance books we love. Don't forget to use your SavingsHoney coupons when you purchase.
Dave Ramsey created the simplest, most straightforward game plan for you to completely take over your money habits.  This book has helped hundreds of thousands and sold millions of copies. It's the absolute best resource for getting your debt paid off.  Get a copy today.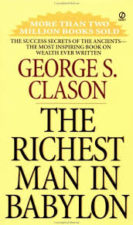 Outstanding personal finance advice based on Babylonian parables. A massive bestseller on topics such as thrift, personal wealth, and financial planning that is well worth your time. Click here for more information.
This book is recognized as the stock market bible for value investors. It teaches the philosophy behind value investing — which shields investors from substantial error and teaches them to develop long-term strategies by buying stocks which are valued at a discount to their underlying true asset value. Get a copy through Amazon.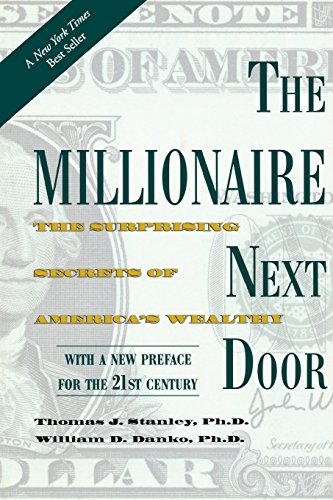 The general premise of this book is that the concept of millionaires as flashy big spenders is not true.  In fact, most millionaires live a very simple lifestyle. The authors write, "In the course of our investigations, we discovered seven common denominators among those who successfully build wealth. These are:  1. They live below their means. 2. They allocate their time and money in ways conducive to building wealth. 3. They believe financial independence is more important than social status. 4. Their parents did not support them financially. 5. Their adult children are financially self-sufficient. 6. They are good at targeting market opportunities. 7. They chose professional employment or self employment.  This is a must read for people who are good with their money.  Click here to learn more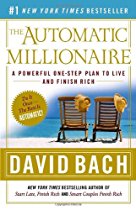 The Automatic Millionaire is an easy-to-read personal finance book that focuses on how to effectively do retirement planning. The main idea of the book is to "Pay Yourself First" using automatic transfers from your paycheck before you pay anything else.  There are a lot of really solid financial advice for everyday folks. Click here for more information
Rich Habits consists of principles created through years of research regarding the daily success habits of the wealthy. These principles transform every individual who comes into contact with them.  The Author, Tom Corley, shows you that by applying these principles, you are literally walking in the footsteps of the wealthy, therefore making your financial goals that much closer. Click here to get a copy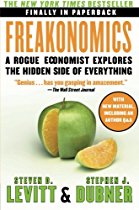 Freakonomics is a groundbreaking collaboration between Levitt and Stephen J. Dubner, an award-winning author and journalist. They usually begin with a mountain of data and a simple question. Some of these questions concern life-and-death issues, such as whether job applicants with African American names are less likely to get hired; others have an admittedly more freakish quality. Thus the new field of study is contained in this book. Click here to get a copy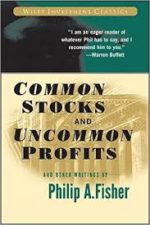 "Buy stocks to hold them for the very long run". Fisher's take is that you should continue to hold the stocks even if the stock appears to be overvalued at the moment as long as you can ascertain that its peak earning power is still present, among other things. Want to learn how Fisher became a billionaire? Click here

Robert T. Kiyosaki developed his economic perspective from two very different influences – his two fathers. The real father was a highly educated man but fiscally poor and the other was the father of his best friend – a self-made multi-millionaire who never finished college. Taking the lifelong financial problems of his poor dad and financial advice from his rich dad, Kiyosaki was able to retire at 47. The book is a massive best seller and a must read if you are serious about personal finance. Grab a copy here.
Vicki Robin shows readers how to gain control of your finances to make a life rather than make a living. The book teaches you how to budget your time and your energy effectively to increase your income, even if you don't have much of either. Its been recommended by about half of the internet, so click here for more information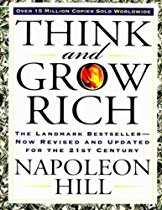 Think and Grow Rich is a book that changed countless lives. The author, Napoleon Hill interviewed the 500 most successful men and women during his time and uncovered their secrets to wealth.  Hills' basic and powerful idea is that anyone can achieve financial success by developing a mindset which is conductive to wealth building.  The details are too complicated to summarize here so get it from Amazon.
Enjoy Plunged in Debt?
Subscribe to get our latest content by email.