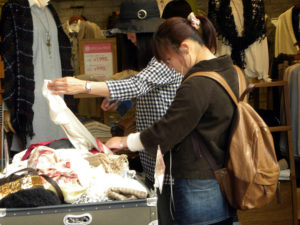 Let's face it. In this era of such economic uncertainty it can be a struggle for most people no matter what their background or situation. Even those in full-time employment now look for other ways in which to support their income to help deal with increasing bills, outstanding debts and other financial difficulties they may find themselves in.
For a modern student, these financial strains are ever more present and it seems that those looking to better themselves are continuing to feel the pinch, and finding that their money just isn't stretching far enough. Thankfully, however, there are a few ways in which students can use the internet to help raise a little extra cash.
ONLINE SURVEYS
There are plenty of companies out there who pay big money for market research. This is why there are now numerous sites online that are able to offer small payments to those willing to spend a bit of their free time filling in various online surveys as well as test products and write reviews.
Toluna and Vivatic are two of the most popular and their payouts vary on your suitability. You'll be invited by email to participate in any relevant surveys which relate to your age, interests and other personal situations, and the payouts for each survey can vary from just a few pence right up to around £3-£5. So, the more you take part in the quicker your total adds up.
DEPOSIT MATCHING
Whilst our previous two entries are practically harmless to do, this option does come with a little more risk. Most major casino and online gaming operators now offer new players the chance to pick up some free money with a string of special deposit match offers and welcome bonuses.
This does involve you having to deposit your own cash but you are able to spend your free funds on whatever games you like. And it's particularly useful for slot gamers. If you aren't familiar with these types of games you can play for free at slotsites.com to practise with the format. Once happy, you can then sign-up for your special bonus.
PAID SEARCHES
When you are just sitting around, especially when you're a student, often you'll reach for your smartphone or load up your PC and spend the next few hours mucking around online. But whilst you're searching and clicking around almost aimlessly wouldn't it be great to actually get paid for it?
Qmee.com is one such site that can now offer free cash rewards simply for searching with Google, Yahoo, Bing and several popular online shops such as Amazon and eBay. You install the Qmee add-on to your browser and you'll begin seeing various sponsored results promoting a reward. Click on it and you'll receive a payment into your Qmee account. What's more is that there is no minimum payout.
Here are some of our relevant articles:
Do you know which stores owe you Money?
What is Tai Lopez's Net Worth?
What is Jimmy Tatro's Net Worth?
Enjoy Plunged in Debt?
Subscribe to get our latest content by email.