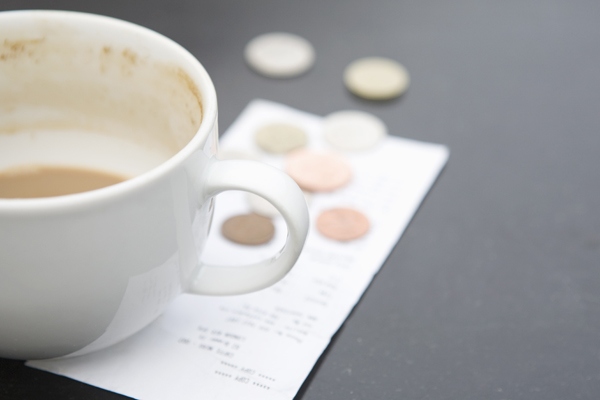 Tipping is a subject most people feel strongly about, or that's my experience when bringing it up in conversation. I get super annoyed when I walk to my local Tim Horton's, pay for my coffee and the people working there don't even hand back my change, assuming I will be leaving it as a tip. Umm, excuse me, that's my $0.16…
Here's my stance.
I have worked in various customer service positions for over 12 years, I'm a stickler for good customer service, I expect it, especially if you're being paid $10.00+/hour to make and serve me coffee. Let's be clear, I am NOT belittling jobs such as Tim Horton's, but why do I need to tip you to do your job?
I work in a health service (dental hygiene) and I don't get tipped for services rendered, so why should I tip my Massage Therapist, who I see regularly due to neck and back complications from my job? I seek her out as another healthcare professional yet every time I pay, the tip option comes up on the debt machine, which I always avoid, and every time I pay, the look of the receptionist makes me feel like I'm evil, terrible, human being.
I do tip certain services (I'm not a total hard ass), my hairdresser, who I know rents her chair and isn't paid an hourly rate, always does a fantastic job and always willing to accommodate my crazy schedule. When our daughter starts daycare next year, I fully expect to tip or buy gifts for her provider. If someone goes over and above their job requirements, I'll likely tip. I have had a few amazing servers at restaurants who did that 'extra' little bit or if I reserve a section/table for a big group, I tip. If you're just doing your job, and I fully expect you to do it with a smile on your face no matter how much you may hate it, why do I have to tip you?
My husband is the exact opposite. He is every service personnel's dream. He tips to the extreme and it drives me crazy. He tips too much by most people's standards, not just in my non-tipping point of view.
So that brings me to my question…
What kind of tipper are you?  Do you have a hard set of tipping rules you follow?
________________________________________________________________________
Enjoy Plunged in Debt?
Subscribe to get our latest content by email.