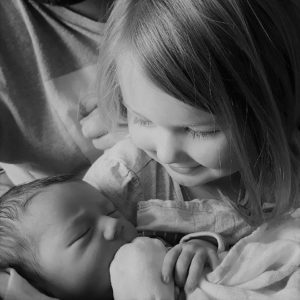 My time here is officially done.
I started this blog as a maternity leave hobby back in 2012 when I was off with my daughter. I had no concept of personal finance being the niche I have come to love so much. I just knew my husband and I, at the time were struggling to find our financial footing as we embarked on a maternity leave while managing a huge debt load. Blogging was a familiar creative outlet for both of us so it was a natural thing to pick back up. I was more than happy to have stumbled into such a life changing community.
But, my life has evolved a lot in the last almost five years, and blogging just doesn't fit anymore. I now have two children, the youngest joining just six weeks ago. My free, used-to-be-blogging time, is now consumed with soccer, ballet, marathon nursing sessions, or spending my very limited free time away from a computer.
I have learned so much from you all over the last few years. From fellow personal finance bloggers to every reader who took time to comment, thank you. Though we're still working to pay it off, this blog allowed me to aggressively pay some of our debt off. We were able to pay off more than $25,000 per year in non-mortgage debt because of things I learned and applied from blogging. Lessons I still live by today and have allowed us to take a second maternity leave stress-free because we were financially prepared.
Other than the news of adding to our family, my husband also very recently signed a contract to start an exciting new job. 2016 was an extremely stressful year for him professionally and this new job is going to lead to great things for him and our family. His new job will allow us to move forward with reaching our financial goals a lot easier. Even though I'm currently on maternity leave for basically all of 2017 (we haven't decided if I'll go back to work for end of October 2017, or January of 2018 yet) we'll still be able to make some progress on our goals despite living on a significantly reduced income. This is a great feeling and when I do go back to work, paying for full-time childcare for one kid and part-time for the other (as she starts school) won't feel so daunting. We're moving in the right direction. Did I mention the mandatory company matched pension that comes with this new job? Yeah that got me pretty excited.
So my words here on this blog are ending but I may be around again. Blogging has proven to come and go at different times of my life.  I'll still be poking my head in at my favorite blogs (but I'm a lousy commenter) and will continue to air my opinions on Twitter (though, given recent world events I may just quit the internet entirely. Honestly). Thank you for your time and for your interactions, I have really appreciated all of it.
Enjoy Plunged in Debt?
Subscribe to get our latest content by email.