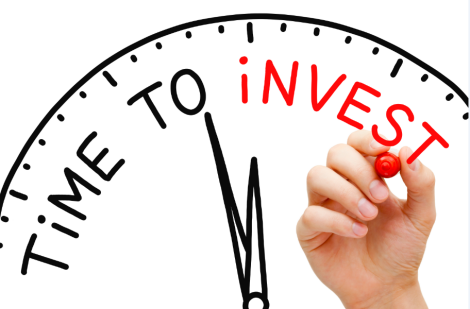 Investing is something that has always interested me. From the time I was three years old I watched the stock market go up and down with my grandfather on television, over the phone and eventually on the internet. Watching your money work for you: what could be better than that?
Of course, investing is never a sure thing. In fact, most of my college savings were dried up in the small stock market crash in the 2000s. There are ways you can start investing in stocks with little money (and minimal risk).
Investing in Stocks With Little Money 
Before you think you have to have a ton of money to invest, think again. You can invest with as little as $20. Once you have some emergency savings put away and all of your high-interest debt paid off, you should think about investing, even if it is just a little bit. Here's how:
How to Invest $20  
If you're thinking that investing $20 is a waste of money, it's not. If after you've paid off your debt, have money saved and paid your bills you only have $20 left over the best possible thing you could do with it is invest. Thousands of major corporations offer DRIPs Dividend Reinvestment Plans, which allow you to make an initial invest as little as $20 or $30. Making this small investment now could lead to big returns in the future.
How to Invest $100 
What if you have a bit more than $20 but not quite $1000? Well, if there's a way to invest $20, there are always ways to invest $100 to $999 as well. One of the best ways to invest a couple hundred is an index fund. Some index funds (if they track the S&P 500 index) can lead to a 10% return each year! Your $100 could be making you hundreds in no time.
How to Invest $1000 
Have an extra $1000 or more to invest? You have a ton of options! The most obvious option is to open a discount brokerage account. If you are able to contribute to the account regularly, you'll be able to stack up a sizable amount of cash. Keep in mind, however, that the more valuable your account is, the more fees you'll encounter. Invest in a way that minimizes your fees.
---
Other readers also enjoyed: 
---
Other Investments You Can Make With Little Money 
You don't necessarily need to turn to the stock market to invest your money either. There are other ways to invest with smaller amounts of money. If I was looking to invest a smaller amount of money, here's where I would start:
Savings – Start a new high-yield savings account. If you're able to find a bank account or credit union with higher interest on their savings account, apply and open one. Some of these accounts will require a higher opening account balance but most simply require $25. It is a great way to start earning interest on your cash.
401K/IRA – Does your employer have a 401K? If so, have you thought about opening a 401K for yourself? Beginning investments for 401Ks are usually pretty low and you contribute out of every paycheck or as you see fit. It is a great way to prepare for retirement, invest and save all in one. Not all employers have this, however, so if you'd still like to invest in a similar platform, ask your financial advisor about ROTH IRAs. You will need more money to invest in an IRA but it will definitely pay off in the long run.
Acorns – Last but not least, Acorns is an app I discovered about two years ago. It allows you to invest your spare change. Similar to bank programs like "Keep the Change," Acorns rounds your transaction up to the nearest dollar and invests your change in a diversified portfolio. The best part about Acorns is that you can tailor it to your personal needs. So, if you want to put in a recurring deposit, you can. If you want to only invest change, you can. If you'd prefer a more aggressive approach to a less risky investing style, you can tailor that as well.
Whatever you do, don't avoid investing because you don't have enough money. Your $20 or $30 could be making you even more cash right now so don't wait!
Incidentally, if you're north of the US Canadian border, consider checking out Stocktrades.ca.  Their site is popular and they have a popular brokerage review series – their Questrade review is ranked well.
Photo: Dividend Magic