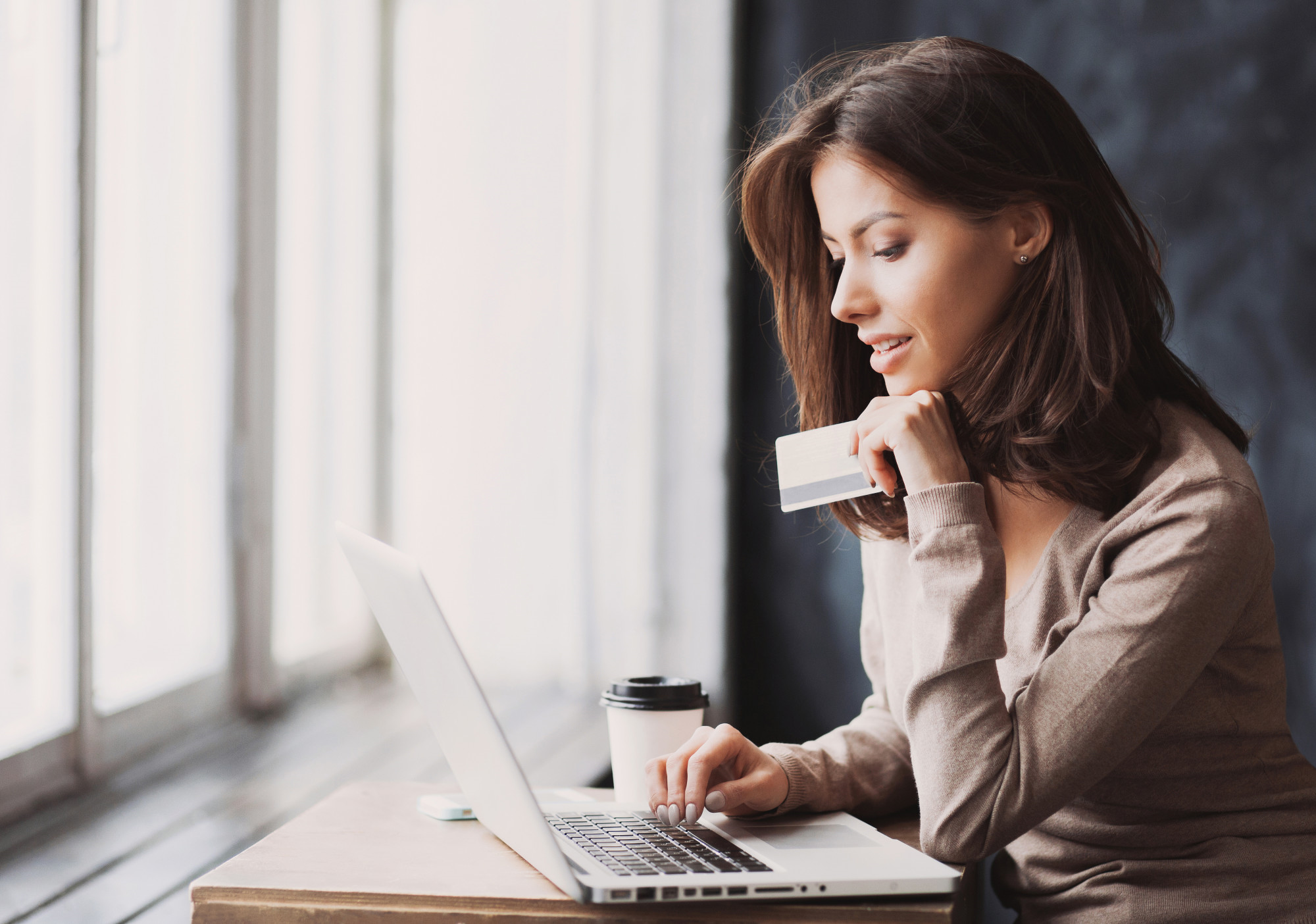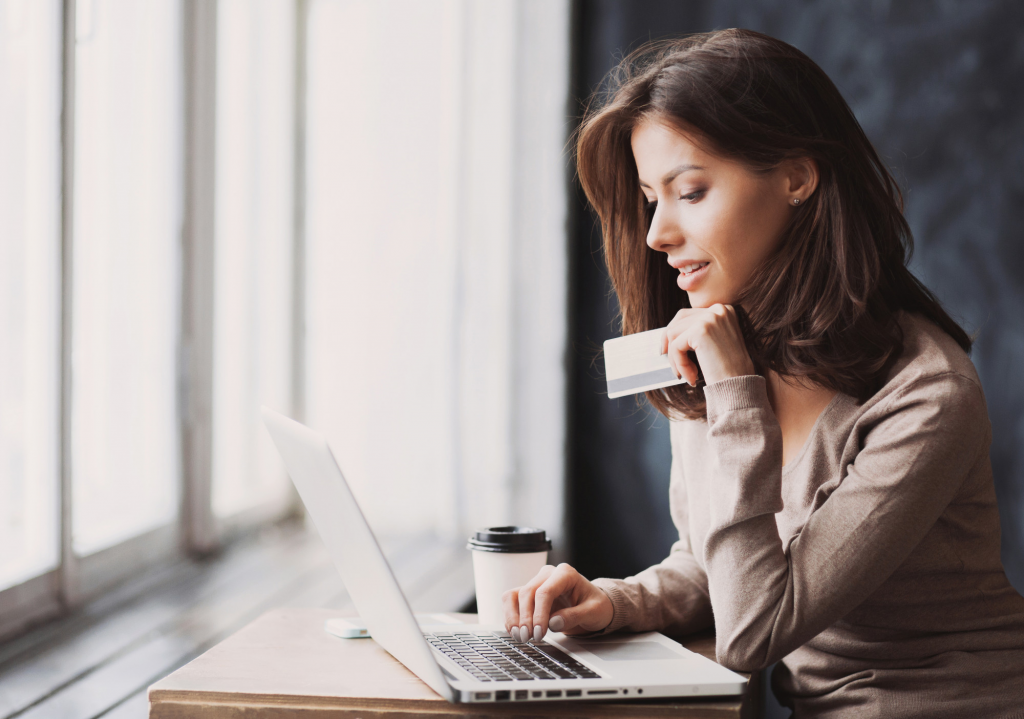 83% of Americans between ages 30 an 49 possess a credit card.
Credit cards give responsible users an excellent opportunity to build credit. Good credit is essential when it comes to qualifying for loans.
Credit card users also enjoy greater financial freedom. When you swipe, you don't have to technically pay for that purchase in the moment.
You will have to do so eventually, but that financial wiggle room can be a life-saver.
If you use your credit cards wisely, you can even make extra cash!
If you're wondering how to make money with credit cards, keep reading. In this post, we discuss money-saving tips every credit card user will want to know!
1. Make the Most of Sign-Up Offers
This is the quickest and most effective means of making money off of credit cards. Plenty of credit card companies offer sign-up offers to first-time users.
Plus, you don't have to be Kim Rhodes to take advantage of these!
These sign-up offers vary from credit card to credit card. In general, however, credit card companies will offer cash, statement credit, or a point bonus if the user spends a certain amount on that card within a set time period.
For example, the Capital One Quicksilver Cash Rewards credit card currently offers $150 if users spend $500 in the first three months of ownership.
The Chase Sapphire Preferred card, ideal for travelers, allows first-time users to earn 60,000 bonus points after spending $4,000 in the first three months. This equates to $750 of travel dollars.
Naturally, you do have to qualify for these cards in order to take advantage of sign-up offers. Plus, you have to be able to meet the minimum spending requirements to rake up that bonus cash.
For this reason, I recommend shopping around to see which credit cards offer the best sign-up offers. Find more info here.
It's also important to identify which is going to be of most value to you: point bonuses or cash? Point bonuses are often ideal for frequent travelers, but bonus points can also be applied to gift cards, dining, and hotels.
Either way, credit card companies are eager to reward you for first-time swiping!
2. Use Cash Reward Credit Cards
The next most lucrative means of making money from credit cards is to use cash reward cards.
Reward credit cards essentially "reward" users for swiping regularly. Cash reward cards specifically grant users cash under certain terms.
A lot of cards reward users with a small percentage of their spending at specific locations, such as gas stations, grocery stores, and restaurants.
For example, the Capital One Savor Cash Rewards credit card gives users 4% cash back on dining and entertainment, 2% on grocery stores, and 1% on all other purchases.
Other cards may just offer cash back on all purchases, period. The Chase Freedom Unlimited credit card gives all users unlimited 1.5% cash back on all purchases. No categories are needed.
Cash reward credit cards are exciting to use, especially if you find one that matches your spending habits. For this reason, be sure to research all of your options and think about where you're most likely to use your new cash reward card!
You can typically redeem cash back as statement credit, cold hard cash, or gift cards, depending on the credit card company.
3. Take Advantage of Credit Card Offers
Some credit cards will offer additional discounts or incentives once you are an active user.
For example, American Express offers users additional benefits that rotate periodically. Get cash back for booking a hotel room at a specific hotel, ordering flowers online, or even filing your taxes!
You do have to use the credit card to make these purchases, and such offers typically have a minimum spending requirement (such as $225 at the Double Tree Hotel or $150 at Cole Haan).
Because offers rotate, they will have expiration dates. Make sure you are constantly checking in on these offers if your card includes them so you can plan your purchases–and your cash back.
4. Category Spend
To make the most of your rewards credit cards, do your best to category spend as often as you can.
What do I mean by this?
Some cash back credit cards will offer cash back only if the user makes purchases within a certain category. Common categories include home improvement stores (like Lowes or Home Depot), grocery stores, and restaurants.
These categories may be fixed, meaning that you can always get cash back when spending at these locations.
Others may rotate on a quarterly basis. You may get 5% back at gas stations, for example, between January and March, and 4% back at restaurants between April and June.
Identify the cash back categories of your existing credit cards, or shop for cards with categories that match your spending habits. Then, plan out purchases so that you are using the highest-return cash back card when shopping within those categories.
For example, plan to use your Discover Card at grocery stores for three months if doing so will give you 5% cash back. Swipe your Bank of America card at gas stations for the summer.
5. Buy Gift Cards
Here's a clever way to generate even more cash when category spending. Don't forget that plenty of grocery stores, gas stations, and home improvement stores sell a variety of gift cards–including Visa gift cards!
If your card is giving you cash back in one of these categories, head on over to that location and purchase gift cards.
You'll get cash back on those purchases, which means discounted spending at other locations.
Available gift cards will vary by location, so be sure to scope out what's on offer before you make your purchase.
6. Redeem Points Strategically
If your rewards credit card accrues points, think carefully about how you want to redeem these. Some points translate automatically into statement credit.
Others, however, may change value depending on what you put them towards. You may have a higher cash return if you apply points to a gift card, for example, than if you apply them to travel.
7. Refer Friends
Credit card companies are always eager for more users. Many of them will offer cash rewards for referrals!
For example, you could earn $75 simply for referring a friend or family member to your credit card company–provided that individual signs up. Some credit cards will enable you to refer up to five people (or even more).
How to Save Money Using Credit Cards
Now that you know how to make money with credit cards, it's time to talk saving. After all, when you save and earn, you're maximizing your financial potential!
Here are some great ways to save money by using credit cards.
1. Take Advantage of Balance Transfers
The average American household has over $8,000 in credit card debt. This is not necessarily a bad thing. Credit cards are essentially short-term loans, giving users a chance to "borrow" money within a rotating line of credit.
However, if you have balances on several of your credit cards, you could be paying a lot in interest. Most credit cards will require users to pay a percentage of carried balances calculated as APR (Annual Percentage Rate).
Some credit cards will have relatively low APRs. Others may be quite high.
Balance transfers enable users to consolidate their credit card debt. With a balance transfer, you essentially move credit card debt from one card to another.
Ideally, this is done to consolidate debt and reduce the total amount of interest you are paying. Some new credit cards may offer minimal fees or 0% balance transfers within a certain time period.
This can be a huge money-saver, especially if you are juggling debt on several different cards.
2. Avoid Foreign Transaction Fees
Do you like to swipe when you travel? If so, you could be racking up a ton of fees!
Plenty of credit cards charge a transaction fee for purchases made abroad. You may also have to pay a fee for withdrawing cash from an international ATM.
Sometimes travel fees are simply inevitable. However, they can certainly add up quickly, especially if you aren't keeping close track of your purchases.
Use a credit card that does not have any foreign transaction fees. Yes, these do exist! Some do have annual fees, so keep that in mind.
However, if you are a frequent traveler, such cards can be a money-saving asset.
3. Choose Intro APR Offers
Sign-up offers aren't the only advantage of new credit cards. First-time users often get to enjoy intro APRs, which frequently equate to 0% interest in a given period.
Some cards enable users to enjoy 0% APR for the first 12-15 months of credit card use. If you'll be needing to carry a balance in the future, sign up for a card with such an offer to save money on interest.
Just be mindful that you need to manage that balance carefully once the intro APR period is over.
4. Don't Miss Your Bills
This is absolutely vital when it comes to saving money with credit cards. Missing credit card payments can generate late fees, which can quickly add up.
Accrued debt can also be costly, what with credit card interest rates. If you are frequently missing your bills, your credit score is also likely suffering. At the end of the day, your credit score matters more than your net worth.
Strive to pay the minimum payment of each credit card on time, every month. It's okay to carry a balance, but do your best to reduce this balance as much as possible. You can also learn how to set up automatic sweep transfers.
Final Thoughts
Now you know how to make money with credit cards–and save extra cash! What happens next?
Here at Plunged In Debt, I love putting finance in the spotlight. Ever wondered about the financial affairs of those celebrities you follow? Check out my posts on T.V. celebrities and finance here!