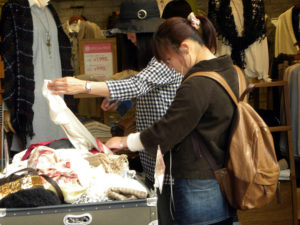 Financial discipline isn't easy, and the spending patterns of the typical consumer are proof of that. In the United States in 2016, the average household had $16,061 in credit card debt. That's not even factoring in other types of debt, such as mortgages, auto loans and student loans. All things considered, that average household racked up about $1,300 in interest charges.
One of the reasons that people accumulate so much debt, particularly credit card debt, is that they don't manage their spending. Then, they end up with a mountain of debt and no savings in case an emergency hits. Learning how to stop overspending takes time and dedication, but it's crucial for a bright financial future. There are a few simple ways you can budget better and build up your savings account.
Write a Budget
Every household should have a budget. If you want to save money, you need to know how much you have coming in every month and where it's going. A budget doesn't need to be a long, tedious task. It's actually fairly simple to make one, and you can do it on your computer or with a pen and paper. Calculate your approximate income every month. Those who receive an hourly pay or a salary can do this easily, but if your income varies, estimate an average monthly amount. Then, list all your current bills and expenses. While you may not be able to list an exact amount for every expense, such as food, you can still come up with an accurate estimate based on your spending history.
Ideally, you should be making at least 50 to 100 percent more than you're spending every month. If that's not the case, see if you can cut down on your expenses or find a way to secure additional income.
Pay into Your Savings Account First
Here's the number-one way to save money – make it a priority. That means commit a specific amount, such as 10 percent of your monthly income, towards saving. List it as an item on your budget. When you get paid, your first payment should go right into that savings account.
People who successfully save money do so by committing to it. The reason why it's important to put money into your savings account first is because if you don't, you're likely to find ways to spend that money before the end of the month.
Treat Your Credit Card Like a Debit Card
Credit cards can be an excellent tool to improve your financial situation. You can build your credit score when you use credit responsibly, and earn credit card rewards that get you a return on your spending.
Credit cards can also be your worst nightmare if you don't use them wisely. The secret to using credit cards properly is using them as if they were your debit card. If you don't have the money in your account to pay for something, don't put it on your credit card. Pay off your bill in full every month so you don't ever pay any interest.
Think Long-Term
The hardest part about avoiding overspending is the temptation to make purchases for the short-term pleasure that it brings. You feel good when you buy that pair of shoes you had your eye on, or a new sound system for your TV. But every unnecessary purchase is money that you could have put in your savings account. Before you buy something, think long and hard about if you really need it. Take a day to decide. Often, you wake up the next day and realize that you really don't need whatever you were planning to buy.
The difficult part about reining in your spending isn't knowing what to do, it's committing to it. Dedicate yourself towards improving your spending habits and you'll be pleased with the results.
Enjoy Plunged in Debt?
Subscribe to get our latest content by email.