Today I have a special treat for you all! John (aka Mr. Frugal Rules) is guest posting. I hope everyone enjoy's his post- which shouldn't be a problem since they're always great! Thanks so much John!!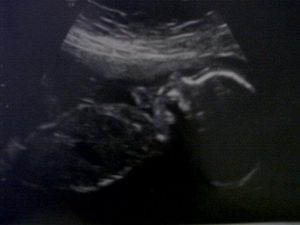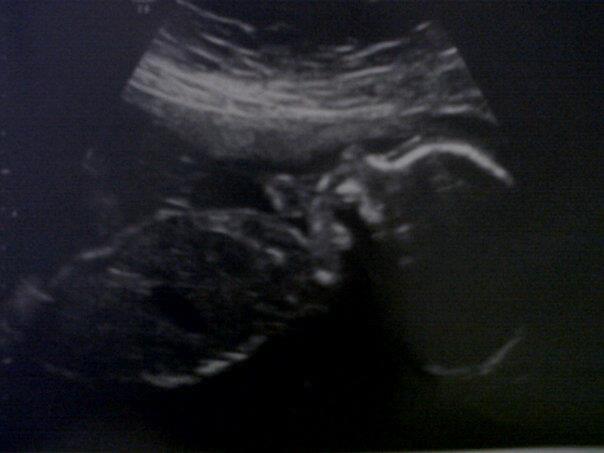 I remember it like it was yesterday, (though it was sadly almost seven years ago) my wife and I found out that she was pregnant! We had been married for almost six years and the parents were starting to think we'd never be giving them any grandkids. Amidst the wave of emotions – from excitement to wondering if we were crazy for trying to raise a kid we knew that preparing for a baby would involve a lot of things. We had no clue where to start, but began reading books and websites that covered many of the things you need to do before you have a baby. Looking back, they did provide a lot of help but they all failed to mention one of the most important things about preparing for a baby – saving money!
Newsflash – Babies Cost A Lot of Money!
If you're not a parent now, I'll let you in on a secret, those tiny spitting up and constantly pooping bundles of joy cost a lot of money. After having four of them ourselves, I understand a little better just how much babies can cost. You have clothes, diapers, cribs, room decor, strollers, high chairs and so forth. All of these costs add up and can get away from you if you do not plan appropriately. While they can be expensive, there are many ways to cut down on the costs of having a baby. First off, your friends and family will instantly want to buy you things for the little munchkin – let them! I think my wife and I bought maybe two outfits for our oldest before she turned one because so much was bought for us. For the stuff we did have to buy beforehand we saved up our credit card rewards so we could get free gift cards to Target so we could buy things like diapers and other odds and ends we needed for the baby. If you're a Costco member they also commonly send out coupons, which often include discounts offers for their diapers and wipes. The point is that while babies do cost money, there are many ways to keep those costs lower with a little creative thinking.
What Happened to Our Income?
By far the most overlooked issue in many resources on having a baby is what to do if Mom works outside the home. It's likely, in most cases, that she does which begs the question of what are you going to do while she's on maternity leave? In the States a decent employer will offer six weeks of Short Term Disability with varying levels of pay with that and I know it's a bit different in Canada. The point is that there will be income you need to make up for. When we found out that my wife was pregnant we knew that we wanted her to be able to take the full 12 weeks that she was allowed. Not wanting to dip into our emergency fund, we knew that we would have to be able to make up for her lost income during those three months. Thus, we started saving early in the pregnancy so we could build up a cushion to help us make it through that time without having any issues. It was a good time as it allowed us to reprioritize some of our expenses and see where we could cut and be just fine. Not only did this saving allow us to eliminate any financial stress associated with having the baby, but it also allowed us to see if we could financially withstand having Mom stay home for good afterwards – which was good for us, and for you if that's an option you're looking at.
It Doesn't Stop After You Have the Baby
Now that we're hopefully done having kids, it means new expenses as they get older. I know it's not really surprising, but kids grow – a lot and quickly! This all means you need to be managing the financial aspect of needing to provide for that. Shoes, clothes, activities all cost money, but there are many ways to cut down the associated costs – you just need to be creative and purposeful about it. If you're planning on having multiple kids a great way to do that is simply by keeping a lot of the things from the first kid and your costs will go down significantly. Beyond the day to day needs, an often overlooked financial issue with kids is that they just might want to go to college some day or, at the very least, start out life on their own when they come of age. I know it's easy to think your baby is still little and you have plenty of time to prepare for that. I'll let you in on a secret though – time goes by VERY fast! By preparing now for their future you'll be more effective in planning for their future. Whether it be investing in stocks or some other investment vehicle, by starting now (even in small amounts) you'll serve the future needs of your baby much better, generally speaking.
Do you have children? What is one thing you wish you would've done differently in preparing for your child?
John is the founder of Frugal Rules, a finance blog that regularly discusses investing, budgeting, and frugal living. John is a father, husband, and veteran of the financial services industry who's passionate about helping people find freedom through frugality. Visit him at frugalrules.com or follow him on Twitter.
Enjoy Plunged in Debt?
Subscribe to get our latest content by email.