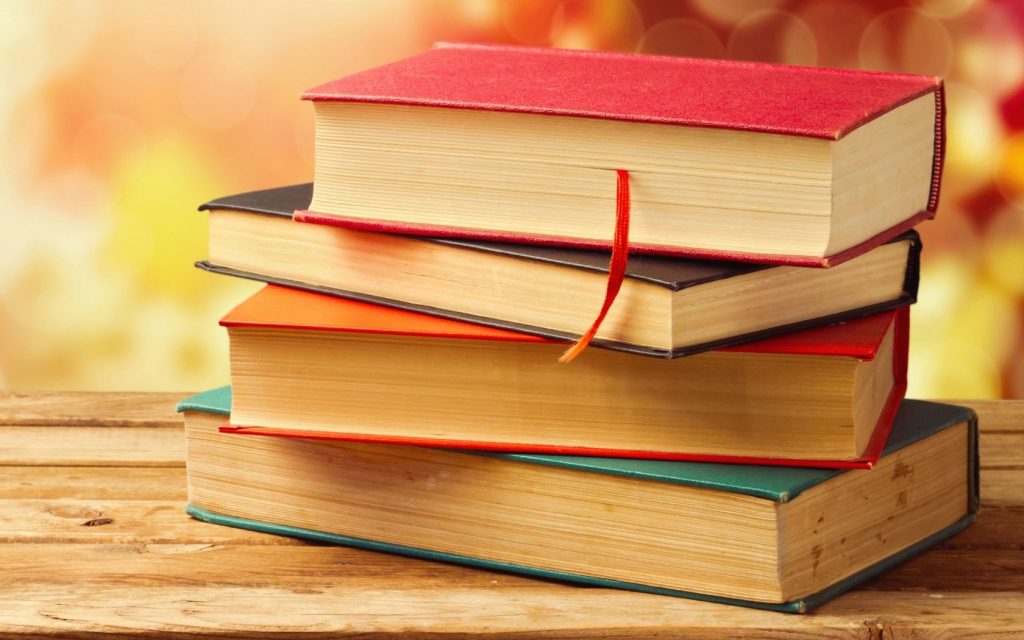 If you're like many people you probably have a stack of unused books lying around the house. Whether they are paperback or hard cover books, you may have a landmine sitting in your closet or on your book shelf. That's right. You can sell your used books for cash and holding a yard sale to do so isn't necessary. Like many other items, you can sell your used books online.
How to Sell Used Books Online
Selling books doesn't sound like you need a "how to" but selling used books online can be a little intimidating. After all, there are billions of websites out there and each is different. You can sell just about anything online though. Selling books is no different. There are some online book sellers making hundreds of dollars a month so if you're looking for a way to earn extra cash this may be your chance. You'll want to be sure you take the necessary steps to successfully sell your used book online though…
Make sure that your description of the book is complete and accurate. If the outside of the book is worn, let the buyer know. If there is writing in the novel, let those who are viewing your post know. You will also want to include keywords that will help a search engine find your posting when a buyer searches for your title. It is also generally a good idea to view other listings similar to yours so that you may offer a competitive price and include all the necessary information.
Where Can You Sell Books Online?
Posting a used book for sale online is pretty easy but how do you know where to post it? There are so many websites where you can sell things it can be hard to choose. Here are just a few places you can sell used book online:
Amazon: You've probably used Amazon to purchase items in the past. What you may not know is that Amazon is a great way to sell used books online (or make extra money period). All you have to do is submit your title to Amazon. If they accept your title you will receive the value of the book in the form of an Amazon Gift Card.
AbeBooks: Similar to Amazon, AbeBooks buys books back. Sellers are required to have at least $15 worth of books to sell to get cash though. AbeBooks offers payment through PayPal or paper check.
eBay: If you have ever sold anything on eBay you know that it is a fairly easy process. You can sell your used books online through eBay as well. You simply set up an account and put your book up for sale. eBay processes payments through PayPal.
Powell's Books: Powell's is a well known place to sell used books. The company is based in Oregon and buys books online to keep their shelves fully stocked. Their minimum selling requirement is at least $9 worth or seven books to sell. You can receive your cash through PayPal or receive a Powell's store credit.
Textbooks.com: Most college students have heard of textbooks.com. It is a great place to exchange your textbooks, of course, but the site accepts other kinds of books as well. You will have to have at least $10 worth of books to cash in and then textbooks.com will send you your cash via PayPal or check-by-mail.
A private site: If you're interested in turning your online book selling into a side hustle you may want to think about launching your own site. Professional sellers head to local used bookstores and scan the books to see what they are worth. If they are able to turn a profit, they purchase the book and flip it on their website or Amazon. Some people have made up to $800 a month selling books this way.
Where Else Can You Sell Used Books?
Selling online can be a little overwhelming. You may want to find a way to sell your used books without getting on the internet. If that's the case there are still plenty of ways to sell your used books.
Book Swaps: There may be a book swap event near you. Book swaps are held to either swap or sell used books with other people in your area.
Donate: If you don't need the extra cash and just want to get rid of your used books you can always donate them to your local library (it's a tax write off).
Local Bookstores: Many local secondhand bookstores offer cash or an in-store credit for used books. Check your local bookstore out and see if it is an option there.
Yard Sale: If you have more than just old used books to get rid of, consider holding a yard sale or garage sale.
If you're looking to get rid of used books or anything else the internet is a great place to turn. Whether you're looking to sell your used books online or your own custom printed t-shirts, the worldwide web has changed commerce completely. If you have tips on how to sell used books online or any other item online let us know in the comments below or write to us.
Photo: List Challenges
Other readers also enjoyed: 
Enjoy Plunged in Debt?
Subscribe to get our latest content by email.