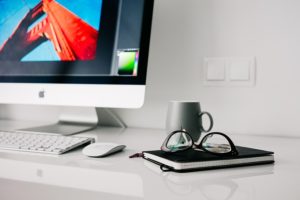 Between them, phone and broadband bills chalk up a noticeable score when it comes to paying the bills every month. Sometimes rates will go up, you'll have a long call or even just go over your data limit. Shopping around for better phone and broadband deals can save you a small fortune.
Needs and Allowing for Wants
Deciding how much you need phone and broadband for is an important step to reducing the cost. If all of your communications can be taken care of via mobile you could simply not have a landline at all. That's just an example, though, and tailoring phone or broadband deals to allow for things you don't necessarily need is easier than ever.
Costing Broadband and Phone Options
There are multiple things to take into account when looking for a broadband deal: download/upload speeds, data allowances and the type of broadband. For example, a fiber optic package might wow you with great speeds but it won't come cheap. A standard ADSL deal won't be as glamorous or fast but it will still more than cover your needs in most cases.
Considerations for your landline include available minutes, cost per minute and potential offers. Some landline providers will offer different rates daytime and evening use or even free calls nationally on weekends. A general consideration in either case is delivery and installment costs. Installment costs are common although relatively small one-time payments and delivery charges may not be required at all depending on the provider.
Comparing Costs
Comparison sites like Broadband Choices are incredibly useful in shopping around for better deals. They can tell you what's available in your area, what the current special offers are, and most importantly show you the best deals for your situation. Comparing phone and broadband contracts individually turns up some interesting results.
Landlines are cheap. The three best deals cost £16.99, £18.99 and £22.99 per month respectively. Two of the three have no set up costs, and all of them offer free calls nationally on weekends. By itself, landline costing doesn't vary too much and most offers are close to one another in the overall price.
A broadband-only deal sees a more limited range of offers, all with noticeable price increases over a landline offer. The cheapest being £32.25 per month for an annual cost of almost double that of the cheapest landline contract. Despite how this sounds an unlimited 50mbps broadband deal is a very good offer.
Between two individual offers, even looking at the cheapest options, you could be spending over £600 per year. So how do we find savings from this? Bringing down the cost of phone and broadband spending is really simple. Combine them!
Packages
Packages are broadband and phone deals whereby using the same provider for both will reduce the overall cost to the customer. The range of packages aren't just for phone and broadband either, some can cater to television, broadband, landline and mobile coverage all at once. Broadband packages offer you a staggering amount of customization right down to individual television channels if that's what you're looking for.
Saving Yourself a Small Fortune
At a provider such as TalkTalk you can take the absolute cheapest option and bring your monthly broadband and phone costs down to £20.00 per month, £240 per year. This includes unlimited free calls in the UK for a limited time and unlimited broadband indefinitely. Free set up cost thrown into the bargain and this is one of the premier cost effective deals around at the moment.
If more frugality is required no contract broadband is an additional option Paying month to month can be a big saver if you have to travel a lot for example. TenTel is a provider that covers this area well. Saving more than this isn't likely and overall you more than cut costs in half by using a package instead of separate contracts.
While the majority of package contracts are at least a year long it is less of a potential problem. Savings made and the usual good service accompanying broadband providers today reduce the possibility of you needing a contract change down the line. Package deals are the future of phone and broadband, and future competition means these deals can only get better for the customer.
Enjoy Plunged in Debt?
Subscribe to get our latest content by email.