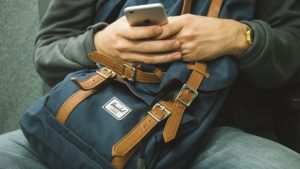 Student debt is one of the most debilitating kinds of debt facing young professionals these days. While many people entered into their degree programs expecting a lucrative career to make it all worthwhile, changes in the job market left many of them disillusioned, and forced to repay debts with less than expected coming in.
If you would like to do a masters, for example an MBA, to improve your job prospects or even teach you what you might need to know to start your own business, then you may be put off by the idea of racking up even more in student loans. However, with online MBA programs – provided they are from a leading university – now as credible as MBAs done on campus, you can get the advanced degree you want for far less money.
Why an Online MBA Degree Costs Less
As you might expect, there is still a cost involved in doing an AACSB online MBA, however the costs surrounding the degree are generally far smaller when you undertake it online. For one thing, you can do it from home with only a few trips to your university throughout the course, so you don't have the expenses that come with living away from home for the duration of the program. Even if your university is close by, by studying at home you can save on commuting and other costs you might incur like childcare.
Continuing to Work
Another reason why studying for your MBA ,or any masters degree, on the internet instead of on site is a good idea, is that online degrees are not operated to such a tight schedule. You can work on your degree at your own pace, so it is entirely possible to study part time and continue to work. Certainly, if you go to college away from home you can get a part time job to help cover your expenses, but you are more likely to earn the kind of wage you need if you keep your current job or take a job close to home where they won't be expecting you to leave as soon as you graduate – opening up a better level of employment to you rather than student jobs.
Your Company May Cover Some of the Cost If Your Masters Will Benefit Them
If you do have a long term, full time job, another reason why you might consider sticking with it and doing your MBA at home instead of leaving or taking a sabbatical to go away and do it on campus is that your company may have means in place to help with the cost and give you time off for exams and preparation. If your masters will help you rise in the company and give them the benefit of your new skills, they may well see this as a good investment, so it is worth asking.
Online degrees save you money in so many ways, so if you are putting off your masters because of fear of debt or losing your income, then this could be a great solution.
Enjoy Plunged in Debt?
Subscribe to get our latest content by email.