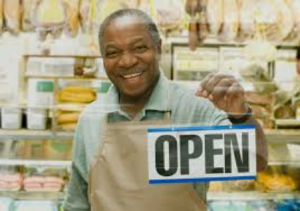 As your small business grows, your financial needs will increase as well and go beyond the cash flows you are generating regularly per month. To meet this growing cash flow demand for business expansion and to increase your production to catch up with your rising demand; you will eventually find yourself seeking external sources of funding. The first point of call for many entrepreneurs is the commercial banks. However, with increasing rules and regulations within the baking sector that are inhibiting access to credit for start-ups, small businesses owners are now looking for alternative sources of loans that are suitable for their small enterprises.
The new sources of business loans for small enterprises have resulted to an increase in loan uptake by the business owners with the hope of pivoting their businesses to a high growth phase. Unfortunately most business owners are not equipped with the skills to handle business loans in a manner that is sustainable for their businesses; and thy end up in trouble sooner or later after taking their loans due to cash mismanagement.
Some entrepreneurs even opt to borrow more cash in order to refinance their previous debts; a process that keeps them in debt indefinitely. Others opt to declare bankruptcy in order to wipe off their piling debt burden once and for all. However, by declaring bankruptcy, the small business owners put themselves and their businesses in a credit fix due to the fact that their credit scores and business reputation suffers a lot thereafter. The costs involved in bankruptcy filing including court and attorney fees can also run into thousands of dollars and hence be a bigger burden for you than you previously anticipated. To avoid all these negative outcomes from debt mismanagement, you should plan before getting your loan and increase your cash flows to repay the debt as explained below.
Do your homework before taking a loan
Before getting a business loan to invest in your new venture, always ensure that you have researched and understood all the terms and conditions from the lender. This will help you to analyze whether you are able to repay the loan within the given time frame. You will also be able to analyze and find out whether your cash flows are able to cover both the principal and the interest repayment on a monthly basis, based on the terms in your loan contract.
A good measure of your ability to repay your loan is the debt coverage ratio. The debt coverage ratio is also the same yardstick that lenders use to determine the amount, the interest rate and the terms of the loan they advance to you. To arrive at the debt coverage ratio for your business, you divide your net operating profits by the principle and interest payment (total debt service) for the debt you are applying for. For instance, if your small business has a net operating profit of USD 2000 and the total debt service is USD 1000, then your debt coverage ratio is 2. This simply means that cash flows from your business are able to repay your debt and hence you cannot find yourself in a financially distressed situation whereby you are unable to repay your debt. Typically, commercial banks consider a debt coverage ratio of 1.15 and above to be optimal.
Increase cash flow to repay your debt
When borrowing to fund your business growth and expansion, always ensure that you are also growing your cash flows in order to be able to repay your debt. Being in debt is not an ideal situation and you need to prioritize repayment of your loan by finding ways to generate more revenues that will be channeled to your monthly debt repayment. The first way to increase your cash flows is by increasing productivity within your small business. This can be achieved through increasing employee skills through trainings, acquiring new technology to boost production or engaging in aggressive marketing to increase sales.
In addition you can negotiate for better repayment terms from your vendors, by increasing your payable days. This will help you to streamline your cash cycle if your receivable days are shorter than your payable days; and you will then be able to have cash in hand to meet your obligations when they fall due. In terms of inventory management, applying the just-in-time strategy will help you to reduce the amount of inventory you stock and release your cash to be used in debt repayment.
Getting a business loan for your small enterprise is a good thing since you will need external capital injection for growth. However, always ensure you understand the terms of the loan before taking it and have a strategy of generating enough cash flows to repay it.
If you are still unsure if you require a loan, it would be best to speak to Business Solicitors who can offer impartial business advice.
Check these articles out:
Do online stores owe you Money?
Do you know Tai Lopez's Net Worth?
Jimmy Tatro's Net Worth
Enjoy Plunged in Debt?
Subscribe to get our latest content by email.