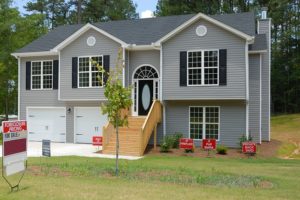 The pros and cons of buying versus renting your home are not as straightforward as some lists of these would have you think. A cold and logical examination of financial numbers doesn't give the whole picture: many of the pros and cons are found in the emotional component of choosing your home. Here we examine some of the most common deal-breakers in the choice of buying vs renting.
Investing for the long term
You're building equity in a home by paying into a mortgage; rental payments go to your landlord and in return you receive only a roof over your head for a month, and maybe utilities. The assumption here is that the value of your house will increase over time and it usually does, even with fluctuations in the housing market along the way. Some experts say that paying a mortgage (the principal part of it, not the interest) is like saving money monthly.
Rent is less/more than a mortgage payment
The down payment on a home is usually significantly more than the first month and last month rent and damage deposit required when renting. However, the amount of your particular monthly payment is neither a pro nor a con. Some rents may be more than a mortgage payment, depending on the amortization period of the mortgage, the down payment and the cost of the property. Calculate how much you can afford to spend on housing each month, regardless of whether you buy or rent. The big difference, though, is that once the mortgage is paid off, you'll have no more monthly payments.
Regular monthly costs
Whether you rent or buy, you have to pay utilities, cable, phone, power, water and any other living expenses, every month. Renters may have these included in their monthly rent payments but home owners pay them separately to the individual service providers. If you've bought a condo, factor in the condo fees that cover the maintenance of shard spaces. A realtor who specializes in condos, such as Fort York Condos, can explain these expenses to you.
 Maintenance – dollars and hours
If something goes wrong in your rental property, it takes less than a minute to pick up the phone and call the landlord to come and fix it – and you don't have to pay. Home owners have the headache of being responsible for all the maintenance to their property – from identifying the problem, finding someone to fix it and arranging to be there when they come, or buying the parts and fixing it themselves. If you're OK with the upkeep hassle, then buying may be for you.
 Your space – your rules
If you have a burning desire to physically shape your own space, then buying a home is the solution for you.  Want to paint your walls the latest Pantone color of the year? Or even knock one or two of them down? Perhaps completely remodel the kitchen so that your partner can have the industrial layout to cook gourmet meals? Even the most liberal of landlords will draw the line at "improvements" to a rental property that can't be easily – and cheaply – undone.
Furry friends
If you have pets that are larger than a hamster or a guinea pig, or are not generally socially acceptable – say a snake, then renting may not even be an option. Apartments and condos usually have the strictest rules, and the highest damage deposits if pets are allowed.
On the road again?
Experts recommend not to buy a house unless you're planning on staying in the same place for the next five years. If there's any chance that your job will take you elsewhere or you'll give it all up and travel, then renting is the best option until you're ready to settle down. With renting, you can usually give a month's notice and leave. Selling your house takes a little longer and the price you receive for it depends on the state of the housing market at the time.
To rent or buy?
The answer is really "it depends" on your circumstances, needs and dreams. Both options have pros and cons, and we haven't even touched on the kinds of properties you can buy or rent. For info on that, check out the website of a reliable realtor, such as that of Liberty Village Condos.
Enjoy Plunged in Debt?
Subscribe to get our latest content by email.