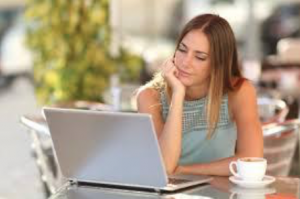 Everyone knows that to get a well-paying job, you have to go to college—right? But we also know that college is really expensive!
Perhaps you don't like the idea of being tens of thousands of dollars in debt even before you get your first job. Maybe you just want to keep your eye open to other options.
Whatever your situation, whatever your age, the good news is that you don't always need a college degree to get a fantastic job.
If you're looking for some inspiration, here are a few of the best jobs you can get without ever going to college.
Computer Software Engineer
For many jobs in this area, you don't need a bachelor's degree at all. Even if you want to make $100,000 a year, all you might need is a two-year associate degree.
Sometimes all you might actually need to get into this career is a good certificate from a training school. An online training institute like Simplilearn could provide you with exactly what you are looking for, including certifications in Tableau Desktop expertise.
This can get your foot in the door, and you can go from there. Then you can continue to train and get more certifications to develop your career further.
Web Developer
A web developer is one of the best opportunities available for anyone who is good with coding. Many web developers don't have a degree, and it's not always necessary. There are a lot of positions for good coders, and your skills are more important than your degree.
Again, this is an option for getting a certification, or you could get started with an associate degree. You can also get training on-the-job, and the potential is there to earn in the region of $60,000 a year.
Internet Marketer
Internet marketing is another area where you don't need any degree to get started—and there is a lot of demand for skilled marketers right now.
If you can get good results, you can get a good position, and there is also the opportunity for good career progression. You could even start your own digital agency.
A degree doesn't hurt, but it is far from required. You can learn skills as you develop your career, and there is huge earning potential if you are good at what you do.
Subway Operator
Yes, even a subway operator has very good earning potential. You might be able to earn over $60,000 by operating subways or trains, and again all you need is a high-school diploma to get started. And there is good on-the-job training available in this career, making it a potentially great option.
Funeral Director
You can earn in the region of $70,000 as a funeral director. This is an interesting career choice for the right person, and you could even open your own business after you have the necessary experience. An associate degree is all that is needed.
Real-Estate Broker
There is potential to make big money as a real-estate broker if you're good at selling. It can be a tough job, and stressful, but it can also be the perfect career option.
You will be dealing with tense negotiations, and it can get very busy, but the potential is there to make a lot of money. And all you will need to get started is a high-school diploma.
Electrical Engineering Technician
This is another tech job that you do not need a degree for, and only an associate degree is required, or even a good certification. You can also earn up to about $60,000 a year.
Registered Nurse
A nurse could also be a good career option and it has good earning potential. You could earn over $60,000 once you have the experience, but of course this is a job where you have to love what you do, and it is a demanding job that is not suitable for everyone. An associate degree is all that's required.
Claims Adjuster
This is a good option for anyone who is interested in this area, and you will be involved in reviewing settled claims and making sure settlements are made according to the correct procedures. You can earn up to about $60,000 a year, and a high-school diploma is all that is needed. Good on-the-job training may also be available.
Computer System Analyst
If you know how to keep computer systems operating smoothly, this could be a great job. A degree is always useful but it is not required, and you could earn $80,000 a year. You may need to do some training to get started.
Find the Ideal High-Paying Job with No Degree
These are just some of the many high-paying jobs that you can find without the need to take a four-year degree. So never assume that you cannot get a good job without a degree because you may only need a high-school diploma or a training certification to start your ideal job—and make a good living.
Look into the above options, and find out what other jobs are available that can allow you to earn good money without spending years at college and racking up a lot of debt.
Eve Howarth is a careers consultant who works primarily with young people helping them decide on a career path that's right for them. You can read her articles around the web at education and career blogs.
Save More Money in 2018
Subscribe and join the worldwide 52-week money challenge! Get the tools you need right to your inbox.