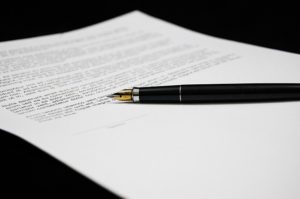 Payment Protection Insurance, or PPI is a type of insurance that protects consumers and will pay out a certain amount of money that can assist you to cover monthly payments on loans, mortgages or credit cards should you find yourself in a position where you are unable to work or if you become unemployed.
This is designed to give you peace of mind since you are taking out a big purchase or financial product. As with any other type of insurance, this is the most sensible action to do to keep yourself protected from unexpected events that may occur later on in your life. However, a lot of financial institutions have mis-sold PPI over the years to several millions of people.
If you are in the UK, there are several ways to find out if you've been mis-sold PPI:
At the time you took out the loan or credit card, you were informed that getting a PPI is compulsory
You find out through your bank statements that it was added to your repayment without your knowledge
If the policy wasn't explained to you properly by the salesman
At the time you took out the loan or financial product, you were self-employed, unemployed or retired – you are ineligible for a PPI and it means that you were mis-sold one.
You can check if you got Payment Protection Insurance, and you can still be able to claim if it was more than six years when you last took out a financial product. PPI dates back as far as the 1980s, although you will have to show proper documentation when you file a claim. The lenders themselves keep a copy of your information on file for six years and you can request and use the copy to file and process your claim.
Also, PPI is known through other names and these are: Loan care, Payment cover, Loan Protection, ASU and Protection Plan. It's best to check your documents if any of these terms are on your statements, there is a possibility that you have been mis-sold PPI. Now, if you bought a financial product through a broker and they have gone bankrupt, there are still ways for you to go ahead and make a claim.
It is not too late to file for a claim but there is already a cut-off date for filing and it's best for you to start out sooner than later. The proposed deadline is set to be June 2019.
It is possible to claim PPI on your own, yet it can be time-consuming and you'd have to take care of everything by yourself. If you do have several to make, it's best to get the assistance of a professional claims management company and they will handle the entire process but at the same time keep you updated and advised on where's the status of your claim is at. In this way, you can save time and money and you'll be ensured that the process will be handled properly.
Enjoy Plunged in Debt?
Subscribe to get our latest content by email.