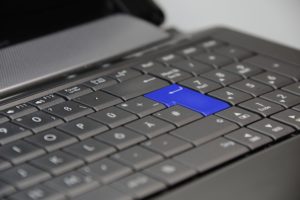 Online gaming has exploded in popularity over the past few years and when it is linked to the risk and excitement of winning money it can be an extremely enjoyable experience. If you're on a strong run of good luck it can often feel like having a second job or a second income, but is online gaming really a good way to make money?
As with all forms of gambling there is the unpredictable chance of both losing and winning, so even he most seasoned gambler with a well thought out strategy cannot guarantee victory. In order to make any profit and at any sort of regularity you need to be fully aware of the rules and regulations of what it is you're playing, whether it's roulette and the different selection odds or online poker with the chance to win huge pots of cash.
The gambling industry is slowly becoming saturated with brand new offers, bonuses and boosts giving the customer that extra chance, that extra reward or that extra incentive and Betsafe is one of the best. These offers and free bonuses can make the opportunity to make money online gaming that much easier and can even give you the chance to do so without laying out any real capital of your own funds.
There are hundreds of options to choose from when online gaming including the classic Vegas games such as roulette, blackjack and digital one-armed bandits. Each has their own different odds and winning percentages so you won't be without winning opportunities. Online betting, bingo and casino now takes up 29% of the gambling market share in the UK and with huge yearly turnovers for bookmakers it makes it very unlikely that you would be able to consistently come out on the winning side. Of course with online gaming, in order to win any money, you first have to lay down your own investment to the process. So if you do lose you aren't just not winning the prize you're also going home with a lighter wallet.
Winning is the end goal for online gaming and the prize of finishing with more money to your name is an incredibly attractive proposition. Every now and then you might win big or you might even sustain a relatively long period of time winning smaller amounts but it only becomes truly worth it when you make a continuous profit over the capital that you've laid out. This is definitely possible and many people have been able to make it work as long as you are gambling sensibly and within your means. If you're only gambling what you can afford to then online gaming is definitely a good way to make money, it may not be the most risk averse, but the odds and potential returns can be immense. The temptation of winning can often lead to you making incorrect or extremely risky decisions with your money, so it's important to keep it simple and avoid the lure of high odds.
Enjoy Plunged in Debt?
Subscribe to get our latest content by email.