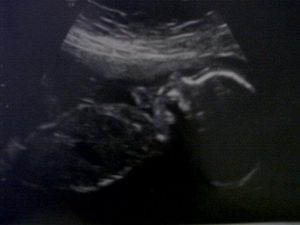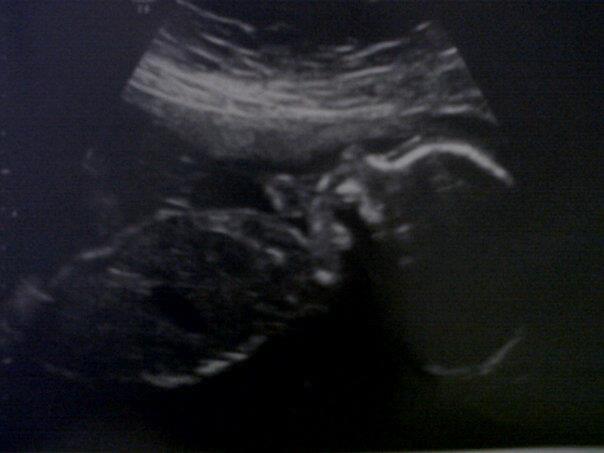 Maria turns three this month and not that the status of my womb is anyone's business, I will say that it will not be occupied again until we're debt free.
We were pretty lucky to not get many "when is the baby coming?"questions after we were married, but now that we have one, it's assumed we'll have another. Apparently Fact, society thinks you're a freak of nature if you choose to only have one (child). I get more questions about "when is the next one coming?" on a daily basis than I care for. To this question I say:
One, it's none of your business what my family is up to and two, screw off.
I am not a sensitive person at all, but when people question what a couple is doing in regards to children it drives me insane. There are so many reasons why a couple doesn't have kids, has one kid or has a bazillion and quite honestly it is none of your business. In regards to the "only one child (by choice)", there is absolutely nothing wrong with consciously choosing to have "only" one child. The love for, and from, one child is enough to keep a house full for a lifetime. I am completely content with my life and my little trio. I have days where I can't imagine my life any differently. There was a time in my life I wanted a house full of kids and then we had one and I feel like my life is totally complete.
I will also add, this being a personal finance blog, that choosing to have only one child has many, many, positive financial benefits. I'd be lying if I didn't thing about this often…but I personally also can't imagine not having a sibling.
Both Mike and I are very close to our siblings and, especially as an adult, I can't imagine that relationship not being there. So though there was a time not that long ago I was pretty confident I wouldn't want any more kids, we're now thinking we will but no time soon. We've learned our lesson the hard way and having a baby born into financial instability is not the way to go.
Though she has taught us more than she'll ever know about finances we'd rather avoid another round of financial bootcamp. So yes, we have a daughter, yes she's three, no my uterus is not occupied so with a nine month gestational period you're right, there will be a "larger than society deems normal age gap between them" but that's fine. This is my family and it all feels very natural to have a larger (if at all) age gap between our kids, would you like my opinion on said age gap? Didn't think so.
/rant
What financial decisions did you make surrounding your decision to have/not have kids?
Enjoy Plunged in Debt?
Subscribe to get our latest content by email.