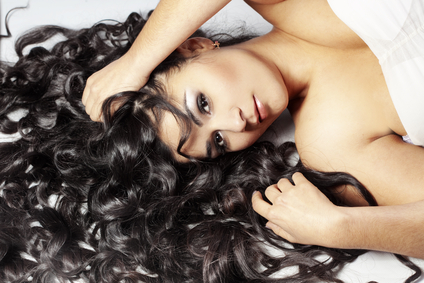 Saving money can be difficult. Oftentimes we look for new and innovative ways to make some extra cash to stash away. I've been trying to save up cash for a substantial emergency fund but have found it difficult. So, I started looking for new ways to make money.
I stumbled upon plenty of articles about strange ways to make money, how to make money selling your body and even how to sell your hair. The last one was what caught my interest though. You can sell hair? How much is my hair worth?
What Kind of Hair Can You Sell?
First, you've got to have nice hair to be able sell it. No one will want to buy damaged hair. However, if you've got 10 (or more) inches to chop off and your hair is healthy, you're in business! Most buyers are looking for "virgin" hair which means it has never been dyed, washed too much or subjected to high temperatures. So, how can you sell your hair and how much is your hair worth?
How to Sell Your Hair
Selling your hair is actually pretty easy, especially considering what an odd task it seems to be. As previously stated, you'll need to cut at least 10 inches off your head. You can do this yourself or get it cut professionally (Great Clips cuts it for free if you cut 10+ inches).
Now that you've chopped your hair you can go about selling it online. You can go to Buy and Sell Hair and Online Hair Affair to post your hair for sale. Decide which site you'd like to make the listing on. The listing should include details like the length, texture, hair care habits and information about your lifestyle. You'll pay a one-time listing fee for your posting but it'll be worth it once you make a ton of cash from selling your hair.
How Much is My Hair Worth?
Purchasing long, healthy hair is actually pretty expensive. On the sites mentioned above, hair has been priced in the high hundreds and even low thousands. You can always compare your hair to other listings on the site as well to determine a fair price for your hair. If you're still wondering "how much is my hair worth," you can use this calculator to determine how much you should sell your hair for.
As I said earlier, I am not able to sell my hair for extra cash because I've dyed it quite a bit. However, it turns out that it is a legitimate way to make money (and quite a bit of it). If you're looking for a way to make extra money and have 10 inches to spare, sell you hair!
Would you sell your hair for cash?
Photo: Richard foster
Save More Money in 2018
Subscribe and join the worldwide 52-week money challenge! Get the tools you need right to your inbox.