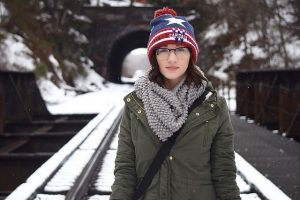 Depending on what type of glasses you need, purchasing eyeglasses will set you back by as little as $20 while the higher end can go to as much as $750, for designer glasses with a lot of style and sophistication. Statistics suggest that the average American paid about $196 for his or her glasses.
Since you are going to be shelling out close to $200 on glasses, it pays to know how you can save. Here are some quick pointers.
Say "no thanks" when your ophthalmologist sells you glasses
Your ophthalmologist will almost certainly try to sell you glasses, after giving you an eye exam and writing up a prescription. But, even if your eye doctor is a great person, the smart thing to do would be to pass on their offer to sell you glasses. This is because glasses sold by ophthalmologists are almost always extremely overpriced. It is just a quick revenue stream for them and they prey on your convenience to send you out with glasses immediately, but after you pay quite a premium for the glasses.
Buy online! Everyone's doing it
There was a time where people used to be super skeptical about buying glasses online. Not anymore. In fact, buying cheap glasses online has become quite the trend recently, with all the thousands of choices available at an online store. Besides being able to give you very competitive prices, online stores have also come to specialize in express glasses delivery, sending out your glasses to you in less than 24 hours from the time you order.
Buying prescription glasses online is also a very simple process. All you have to do is enter your prescription information during the checkout process and also enter your pupil distance and your lens will be made out to match your exact needs. Besides great discounts and prices on eyeglasses, online stores make it incredibly easy for you to find glasses that match your exact style needs. You can use filters to buy glasses by the color, shape, and lens-type or even build quality that you specifically have in your mind.
Buy frames built with cheap materials
When we talk about cheap here, we don't mean the cheap as in bad quality. We mean cheap as in just cost-effective. Take metal frames for example. Not a lot of people wear metal frames anymore. Most have moved on to wood, rubber, plastic or more complex materials like titanium and acetate. But, if you know that you will be able to take care of your glasses well, there's no need to pay for expensive build materials like titanium. Such materials come at quite a cost. The difference in prices between a titanium designer frame and a simple metal frame, for the same lenses, can even go up to $300!
Though metal frames are strong, they are not flexible like plastic or rubber which can take some bending and pressure, without breaking or snapping. Plastic and rubber frames cost more than metal frames but they are certainly not as expensive as titanium, wooden or acetate frames.
Enjoy Plunged in Debt?
Subscribe to get our latest content by email.