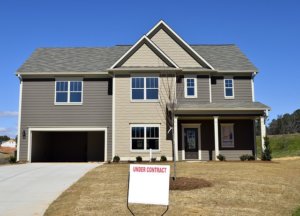 When looking to reduce your cost of living, there are several options and routes you could take.  However, few are as effective as moving houses from a costlier postcode to a cheaper post code or from a bigger house to a smaller one (known as downsizing). How does this work?
Postcode related savings
It is natural for life in prime areas to be generally costlier. It is easy to make the London VS other parts of the UK debate at this point but there lots of other locations in the UK where residents can immediately begin to save more on cost of living if they moved. From food to transportation and even parking spaces, everything is cheaper when you move to less popular locations.
Save money from general expenses
If you move to a smaller house, you can sell excess property and reduce the need to buy property and fill up empty space. You will also save money on general house maintenance, as it has been noted that smaller homes are generally cheaper to run for these kinds of reasons.
Take advantage of energy savings
Living in a big property comes with expensive energy costs.  Think about heating/electricity needs, gardening, cleaning and washing. When you move to a smaller property, you will receive lower energy bills monthly. Even living in an apartment will allow you to benefit from the heat of nearby properties, as you can typically expect top floor flats to get the rising heat of those who live below.
Enjoy equity release
When it comes to looking for a new mortgage, moving house can lead to freeing up as much as £103,715.  The freed up amount can be put to good use in many different ways ranging from increasing your property portfolio to funding retirement.  For homeowners, the option of moving house to release equity is a nice advantage to have. Many trigger this option sometime down the line.
Cut down debt
When you move to a cheaper postcode or move from a bigger house to a smaller house, the savings you make could significantly contribute to offsetting accumulated debt. You will be able to organise you financial life better because there is more free cash to use. Some people have been able to completely wipe off debt by simply moving house. This is especially true during remortgage deals. It is the fall back option for many currently battling heavy debt.
For you to reduce your cost of living by moving house, however, you need to spend time on analysing your outgoings. How much are you spending now? How much do you stand to save if you move to another postcode or downsize? Is now the right time to move?
Answers to these questions will ultimately determine if moving house will be a positive for you or not. It's definitely something that's worth while considering though, as you might find that you'd be in a better financial position in a new home and you don't even realise it!
Feel free to check out some of our top posts:
Do stores owe you Money?
What does Tai Lopez's Net Worth look like?
What does Jimmy Tatro's Net Worth look like?
Enjoy Plunged in Debt?
Subscribe to get our latest content by email.