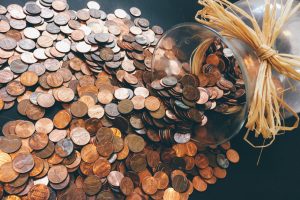 Saving money when you're on a low income is often not an easy thing to do, especially when you have household bills and a family to take care of. But if you're really determined, it's not impossible. Here are some tips on how to save money without sacrificing too much when you live on a low income.
Keep Housing Costs to a Minimum
This is probably your biggest expense right now. The combination of your rent and mortgage and your utility bills can quickly use up your monthly income. Financial experts recommend that you keep your total housing expenses (including repairs and upkeep) to below 35 percent of your gross income. If you're a homeowner you can save money by saving energy wherever possible to cut down on utility bills, if you have the space, rent out a room (this can work really well if there are a lot of students in your town), and avoid unnecessary upgrades to your home like extensions or new appliances. If you're a renter you can save by moving to less expensive accommodation and talking to your landlord about bartering work on the property for a rent rebate.
Avoid Debt
Taking out loans or spending on credit cards will just end up being more of a drain on your income because you will have to pay out more money each month on interest. Currently, the average interest rate on credit cards is around 16.53 percent. If you have debt, pay it off as quickly as you can and cut up your credit card so you won't be tempted.
Lower Entertainment Costs
This may be an area where you can really make some cuts backs, limit eating out, avoid the bar after work, or stop taking the family to the movies. These can all be a big drain on your wallet. You can still entertain cheaply and have fun. Instead of eating out, invite friends over for potluck dinners, take the kids to free activities in your area like museums, parks, and hiking trails, and have movie nights at home. If it's time for a date night out with your loved one, check out Groupon for deals and discounts in your area.
Get a Grip on Grocery Expenses
The first thing you need to do is start planning your weekly meals. Knowing what you are going to eat means you'll know exactly what you need to buy from the grocery store. This will save you buying unnecessary items and wasting food. There are lots of other ways you can save money on groceries: plan your weekly meals around items that are on sale in your local stores, grow some of your own produce in your yard, cut out junk food, soda and chips, and learn to cook meals from scratch instead of buying processed, ready-made meals.
Open a Savings Account
Open a targeted savings account so you can actually see your savings grow. Use automated banking and have a set amount moved from your checking account to savings each paycheck. This will help you get used to that amount being saved each month and you won't miss it. If you get the opportunity to save a little extra now and again, add it straight to your savings account.
Before Your Buy, Become Informed
You finally got your savings under control, you've been working hard at it and you've saved up for that big-ticket item you've been dreaming of. Whether it's a vacation, flat-screen TV or down payment on a new car, the last thing you want to do it throw your hard earned money away. Do your research before you go out to shop. For example, suppose you want to buy an SUV for you and your family, but you've no idea which are the best or safest models. Don't waste time in the car showroom with some salesperson trying to convince you which one you want. Check out these reviews to find the best SUV. There you'll be able to get information on SUVs in different makes, models and price range. You can find out their performance and safety ratings, full specs and standard and optional features. You can also read driver's reviews. That way when you do go to the car showroom, you will know exactly which vehicle you want to purchase.
When it comes down to saving, sometimes getting started is the hardest thing. Follow these tips and before you know it, you'll be watching your savings grow.
Jasmine Hamilton is a personal finance consultant who is making her services available for those on even the lowest of incomes. She reveals useful tips and tricks for finance management in her articles.
Some posts to check out:
Which stores owe you Money?
Tai Lopez's Net Worth
Jimmy Tatro's Net Worth
Save More Money in 2018
Subscribe and join the worldwide 52-week money challenge! Get the tools you need right to your inbox.