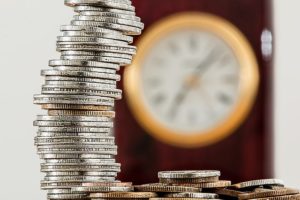 There are generous people out there. There are people drawn to help with time, talent, and treasure when they can.
They will do what they can to help with an appeal meaningful to them. When they know of a need to pay unexpected medical bills, fulfill a sick child's dream, send a niece on her honeymoon, help a nephew with college tuition, or anything that seems fair, honest, and needy, they are willing to help make it happen.
Personal crowdfunding is an increasingly popular way to raise such money.
Startup businesses use crowdfunding to raise cash to open their business doors. Little league coaches use it to buy team uniforms. And, moms and dads use it just to raise money for a special vacation.
Crowdfunding began searching for big investors to help kick start businesses. It succeeded getting many a business off the starting line when traditional financing sources like banks slowed the flow of capital.
It can be quicker and less binding than lending and equity sharing. But, it caught on quickly with the private sector because it is basically a simple application of the internet's universal reach to tap the average donors and concerned citizens.
Ron Lieber, writing for The New York Times observed, "They don't replace traditional charity, or obviate the obligation to vote and lobby for policy changes that could reduce many of the needs they serve. But they can allow you to honor your own family's history of having been helped by letting you pay back those who have supported you in the past, or toss the rope to others who are in circumstances like ones that you once found yourself in."
Don't waste the time or appeal.
For your sake and the contributors, you'll want to choose the web platform for personal financing carefully.
You need a popular site with enough natural browser traffic to bring donations your way, but you will also want one that represents you well because your friends, family, and social media contacts are your first circle of appeal.
The looks and language of the website must represent you and support your credibility. So, you will want to one easy to locate and navigate.
It needs links, of course, to social media to facilitate and stretch the reach of your campaign, and it needs support in setting up your appeal.
Design, visuals, and even videos make a personal appeal more dynamic and powerful. And, you'll need to personalize and monitor the fundraising as it goes along.
The co-founders of Plumfund.com, Sara and Josh Margulis, for example, promote their personal crowdfunding site as, "Our tasteful, online fundraising platform allows friends and family to give and receive without fear or etiquette concerns."
And, any plan must pursue the website fees and their potential impact. Some sites charge per donation; some take a flat fee or percentage of the donations, and others just charge for credit card processing fees.
So, what's your plan?
Collecting money never comes easy. And, it can be difficult for people to swallow their pride and reach out.
But, with the internet's reach, you're looking at hundreds, perhaps, thousands of potential contributors.
You need the web platform, of course. But, you also need a compelling need, a "sales" pitch that secures interest, and appeals to the better instincts of browsers.
You need to set a reasonable and achievable financial target, and you must update your donors on the progress.
You should have a way to recognize and show appreciation for donations, and you want to end the campaign in a reasonable time-frame.
ConversionXL lists other "tricks" to help your personal crowdfunding succeed. For example, they suggest avoiding any all or nothing appeal, including your personal contact information and justification for the pitch, publishing the names of donors, and display willingness to accept even the smallest donation.
You not have to write your appeal in the style of a PR firm in San Francisco but your sincerity of your need should be apparent.
Personal crowdfunding is rewarding if a little more work than you might expect.
Enjoy Plunged in Debt?
Subscribe to get our latest content by email.