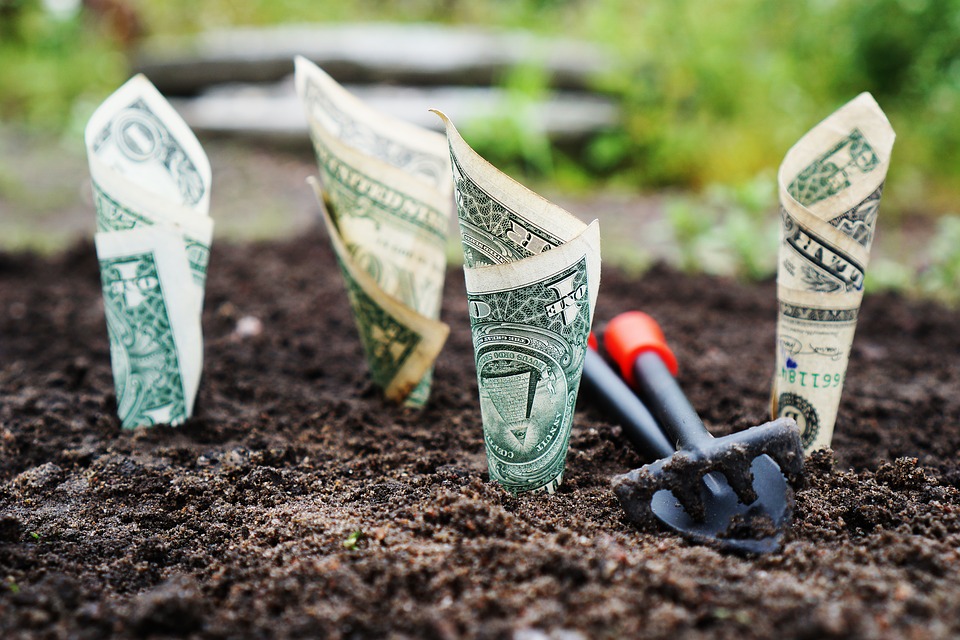 You might be able to argue that putting your cash into stock with a view to making a short-term gain is gambling with your money, but putting your money into the market for a period of ten years or more is investing.
Regardless of how long you commit your cash for, there is always an element of risk to your capital of course but if you are interested in wealth creation over a period of time, you can give yourself more of a chance to witness better returns by developing some long-term investing strategies.
Here is a look at some ideas for investing that have stood the test of time and could offer you a path to a stronger financial future, including why it pays to stick to what you know, why investment delays have consequences, plus a tip not to turn down free cash when it's offered to you.
Keep it simple
A good rule to stick to when it comes to investing is to only invest in something you truly understand.
Complicated and sophisticated financial products and opportunities might offer attractive potential returns, but if you really don't know that much about futures, for example, it often pays to stick to what you know and can understand.
The issue is that if you are struggling to interpret the information and data you are presented with it can be challenging to make an informed decision. If you like the idea of picking stocks and investing in mutual funds, there is no reason why you can't prosper in the long run with a more narrow approach that is based on fundamentals, rather than discovering you don't really get complicated financial instruments.
Do your research
Reading details by OilandEnergyInvestor.com/2014/10/12-million-americans-making-fortune, for instance, is always a good way of keeping your eye on the ball and seeing what market conditions are like.
As well as scouring the various media sites for nuggets of information that you might be able to use in order to make a long-term investment play, it always pays to do your research and investigate a potential opportunity before deciding to invest your money.
No time to waste
From the moment you are born the clock is ticking and if you are going to secure a strong financial future for you and your family you need to try and get investing as soon as you possibly can in your adult life.
Far too many of us tend to drift through our twenties and maybe even a part of our thirties before getting the wake-up call that retirement and other plans need to be planned for and time is running out to get it done.
The basic principle to remember is that it is often the case that the longer your money is invested for the more chance it has to achieve its potential and grow to a sizeable sum.
You only have to look at how the investment guru Warren Buffett has fared to see how playing the long game really makes a big difference to your returns. He has always displayed extraordinary patience with the majority of his investments and this is a strategy that often delivers better rewards than trying to accumulate wealth quickly.
Even if you start investing small amounts early on in your twenties it can grow to a sizeable sum of money by the time you reach your forties and beyond, so there is no time to waste.
Why would you say no to free money?
Your government wants to encourage you to save and even if that might be because they would rather you were able to fend for yourself financially in old age than be any sort of burden to the state, it doesn't make any sense to refuse their offers of help at this stage of your life.
What we are talking about here is the chance to get some very useful tax breaks with your 401 (k). If your employer participates in the scheme and matches your own contribution that could be a serious leg-up with your finances that you shouldn't turn your nose up at.
You need to try and use every potential strategy possible to build your wealth and free money with a matching contribution is a no-brainer decision.
Don't take out dividends
Dividends are a nice reward for investors but they are also the key to making more money out of the stock market than simply picking the right stocks to hold in your portfolio.
You could be forgiven for thinking that a modest 3% dividend yield is hardly going to make much of a difference to your fortunes but reinvesting those dividends rather than taking them out is a strategy that can make your portfolio grow to a much larger number over time.
If you follow some of these simple but effective investment strategies you should be able to give yourself a better chance of enjoying a more comfortable future.
Thomas Kent is a money fanatic who is always on the lookout for stock market and finance trends, news and insights. When he finds them, he loves to share them by posting on various finance and investing blogs.
Enjoy Plunged in Debt?
Subscribe to get our latest content by email.