I am of the opinion that there is no perfect time to have kids. There will always be something on your list. A trip. A renovation. Sleeping past 6:30am. Even people who are in financially ideal situations for kids, will have some reason why they may not be ready.
We haven't always been the most responsible with our money. Not that we were irresponsible,  but we certainly didn't have a clear picture where our money was going once all the bills were paid. We did what we we thought we were supposed to do. Get educated. Get job. Get married. Get house. I knew one thing though, our debt was big enough that I didn't know how we would ever have kids. At least have them before we're 40 (not that there is anything wrong with having children into your 40's, just not for us). There was simply NO way we could have kids before 35 without debt. We made the decision to just go for it, debt be damned, we'd make it work.
We all hear stories about couples wanting children and it just not working out for them for whatever reason. I didn't know how easy or difficult it may be to have a child so we simply decided one day to stop "not, not, trying".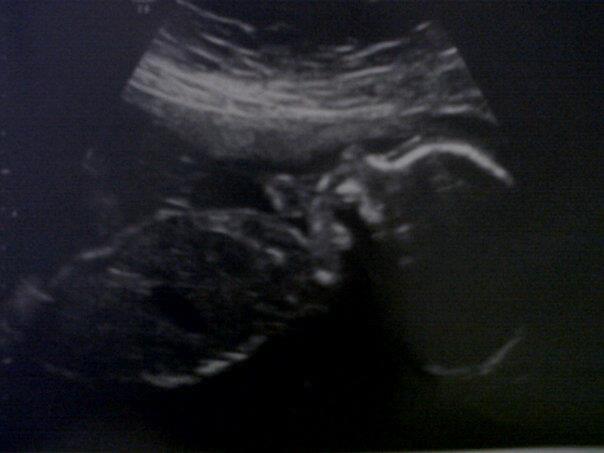 Apparently we're fertile. The goalie was pulled in August, I was pregnant three weeks later. I certainly didn't think it would be that easy. Now I was really freaking out. My goal with deciding we'd get serious about having a family was to finally spend a few months getting our finances in order. With the gestational period as well I thought for sure I would have oh, 1-1.5 years to get our ducks in a row before a kid came. Not nine freaking months! Apparently that's the gamble you take…
I live my life believing everything happens for a reason. I have to in order to keep me sane. I've said it before but getting pregnant, having a difficult(ish) pregnancy (being put off work early as a consequence), and finally having a child, is exactly the fire under our asses that we needed. I really don't know if we'd be on the track we are if we didn't have a kid.
People who are in debt often have a thing, or moment, that finally makes them realize something needs to be done and for us, it was having a child.
Having a kid while in debt isn't easy. Actually it's significantly harder. While we pay for daycare, without this added cost, we could put the money towards debt. Me staying home to offset daycare costs doesn't make sense for us. One, I make too much money to not work even with daycare costs and, two, I have no desire to stay home. I love my daughter more than anything in the world but I also love my career. I didn't go to university for six years to not work. I want both.
My husband and I have to make the decision to put her first. While this is fairly common place with all parent/children relationships when you're in debt ever single decision is important. She will always get fresh fruits and veggies, clothes, and all needs met before our wants and needs are met, no matter how basic. If we run out of something (like this week I have no salad for my lunches), I'll deal with it. If she doesn't have the required fruits and veggies for her meals, we will always find a way to make it work. She needs new shoes more than I need a replacement pair of scrubs for work. You get my drift.
Travel is limited with kids and being in debt. We have big plans for future travel (think desires to attend the Olympics in eight years) but for now, and until the debt is gone, our travel plans are limited. Every two to three years we plan to go to a family reunion, last year it being in Boston, and another one in the works for next year (location TBD). These trips will trump any other travel plans (like FinCon) for now.
I won't lie, having a child while in debt isn't easy. She didn't ask to be born so it's our responsibility to provide the best life we can. Every decision you make affects you and your financial situation but know what? I still wouldn't trade it for anything. We're making the best of it and making it work. Sure I could live in the "what if's" (like what if we didn't buy a house when we did and reallocated our money) but what's the point. This is our life, debt and all. All we can do is try our hardest to improve it.
Enjoy Plunged in Debt?
Subscribe to get our latest content by email.