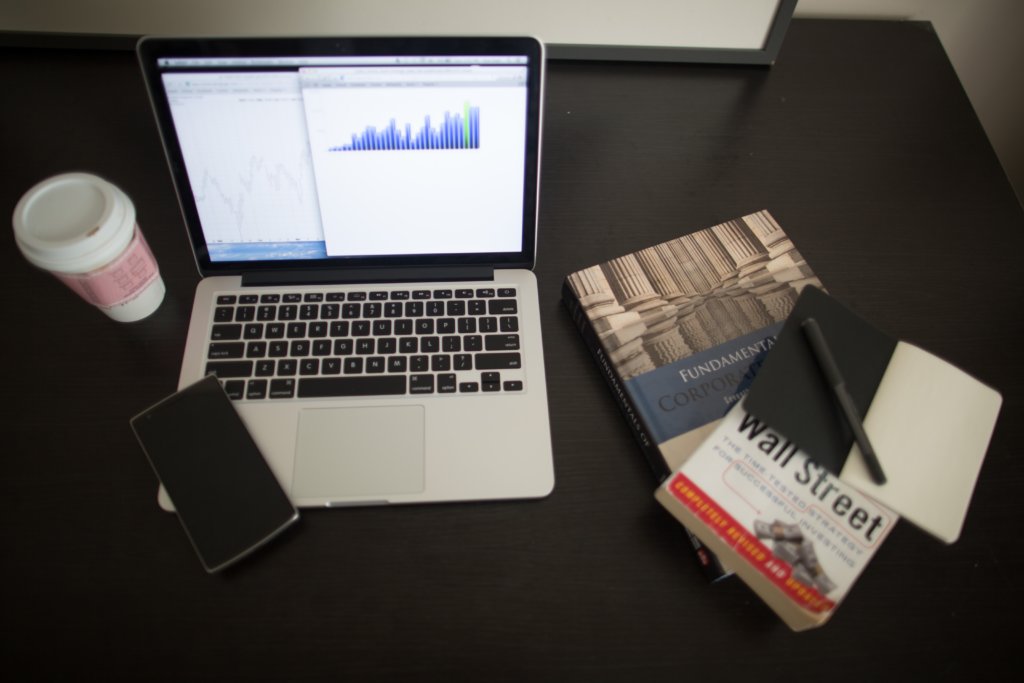 If your finances are out of control, you are going to be living in constant stress. You worry about whether or not you'll be able to make ends meet. You worry about all the things you can't afford. You live paycheck to paycheck or even run out of money in between paychecks. It's not a good way to live. But if you don't have the skills or knowledge to manage your finances, it can seem like an impossible beast to tame. That's where books come in. Personal finances books are the key to managing your finances. Learn more about what they have to offer below.
Understand the real causes of your financial problems
In many cases, we keep finding ourselves stuck in the same endless cycle of financial trouble simply because we don't really know what's causing it. Unless you work in finance, you probably aren't an expert. Without the expertise, it's easy to overlook certain things or agree to terms without really understanding what you are agreeing to.
There are many great personal finance books out there that can help you figure out the real reasons you are in debt or struggling to stay afloat. For example, many people attempt to use credit cards to build credit but, in the process, end up damaging their credit score even more.
This is usually because they don't have the tools or skills to properly use credit cards for that purpose. With a personal finance book, you can learn the actual method involved so that you are safely using credit cards to build credit without getting out of control. If credit isn't your problem, you can still use personal finance books to dig into the real causes of whatever issue you are having.
Learn how to adopt better money habits
Most of us don't ever get a real education in smart money habits. Unless we are lucky enough to have parents who know all the tricks, we are pretty much left to our own resources. That means that we must learn by trial and error. We are just figuring things out as we go along.
Imagine if you had a road map that just told you exactly what the best path to take was every step of the way? You could avoid making so many mistakes and save yourself so much money. Well, that's exactly what a personal finance book can do. You can get advice on every issue and every circumstance that almost everyone will face at some point in their life.
Using a personal finance book, you can learn how to avoid bad money habits and replace them with better ones that will actually help you achieve your financial goals.
Get advice from real experts
This is one of the greatest benefits of reading personal finance books. They are written by people who are experts on their topics. To make it even better, they spend months or even years researching the topics for their books. So, you are getting some of the most well-researched and knowledgeable advice available.
You do need to make sure you find reliable sources, however. There are people who publish low quality books that are disguised as expert work. So, make sure to find recommendations from reliable sites and people that you trust. Then, get two or three of the top finance books to read to start with.
From there, you will start to get familiar with the leading names in the field. That will make it easier to find additional books that are equally useful and trustworthy.
Get the tools you need to actually use financial advice
This is an important one that is often overlooked. While you can generally find some great financial advice online, it doesn't always come with practical tips for how to apply it to your own situation. For example, you might read the sage wisdom to avoid using your credit card to buy things you can't afford. But what if you are trapped in a cycle of needing to use your credit card to cover the essentials you can't afford on your actual monthly income?
A book can provide you with more concrete and practical advice that will help you actually apply this kind of wisdom to your life. For example, you can get real strategies for saving more money by starting with something small and manageable like the 52-week savings challenge. With the right tools, you can actually make the goals you have a reality. A book will help you map out the process step-by-step no matter where you are starting from.
Get specific advice about the issues most important to you
Books tend to go very in depth on specific topics. This is better than getting a lot of generalized information on a lot of different topics. For most of us, our financial struggles are focused on just a small set of specific issues. We aren't completely clueless about everything. So, there's no point wasting your time on introductory level knowledge about topics you already know.
With a book, you can get highly specialized knowledge on exactly the things that concern you. For example, if you're a newlywed or even just starting to get serious with your partner, you might be stressing out about how to bring up the topic. Fortunately, you can find great advice on talking about finances with your partner.
There are a wide variety of personal finance books out there. Each one has been researched and written by experts on highly specialized topics. There's a book out there whether you're a newlywed trying to figure out how to cooperate with someone on personal finances or a college student who needs to make their very first grown up budget. All you need to do is decide which topics are most important to you and then find a book about it. So, what are you waiting for? Find your personal finance book and start taking control today!
Kostas Chiotis blogs about the most important issues relating to economics. You can read his articles atFinanceBlogZone.com and follow him for more updates and information on Facebook and Twitter.
Enjoy Plunged in Debt?
Subscribe to get our latest content by email.