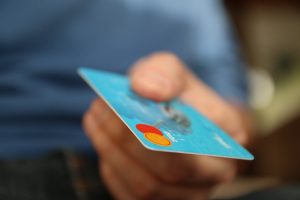 There are lots of was to use integrated card systems to solve a variety of payment problems; but first, let's define what it means to be integrated, and then we'll break down the many card solutions available.
What do we use Integrated Card Systems for? 
An integrated card system allows a business to take (and manage) several types of payment from their customers. More specifically, a merchant account is a bank account established between a business and a payment processor, or acceptor. It is this relationship that will determine the kind of integration capabilities possible, how much those services will cost, and what (if any) optional perks are available.
Integration refers to how any number of payment processing features interacts with one another. For example, a wireless credit card processing machine may need to communicate with online software, or an e-commerce site. Integrating allowed business owners to customize their experience from the ground up.
The Right Terminal
There are lots of credit card machines available, and deciding on the right one for your business can be daunting. Integrated card solutions can make this choice a little easier. When you choose an integrated system, you're prepared to take on a number of payment types, including debit cards, credit cards, gift cards, chip technology, and more.
Integrated technologies apply to several types of terminals, including point of sale systems for retail stores and restaurants, small credit card terminals for boutiques, and wireless handhelds for businesses on the go.
The Right Software
Another facet to integrative card systems is the software. Payment processing software includes everything from quick email receipts, to professional customer management software. Integrating effective software into a comprehensive payment system helps ensure better customer relations, faster processing, and greater security features.
Enjoy integration solutions that will transform the way you do business. Integrated card solutions will help you get there.
Check these articles out:
Some stores that owe you Money
What is Tai Lopez's Net Worth?
How does Jimmy Tatro's Net Worth look like?
Enjoy Plunged in Debt?
Subscribe to get our latest content by email.