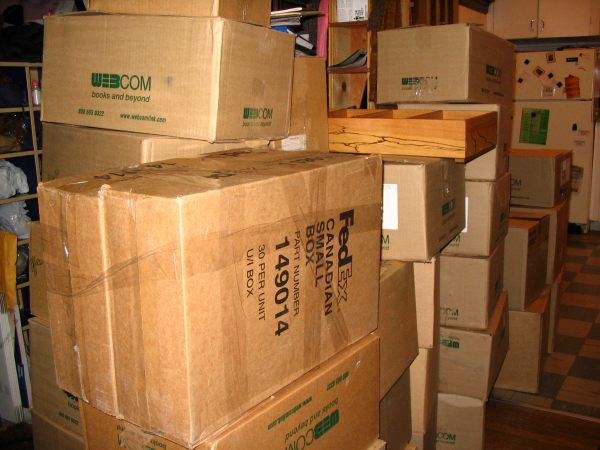 It seems like people are moving out of their parent's homes earlier and earlier. Many people try to move out of their parent's house at 18 and head to college. According to some
Reddit
forums, many people move out of their parent's home between the ages of 18 and 24. Some kids are moving out even sooner.
If you're thinking of moving out here are a few tips on how to move out at 18:
Get a Job
Obviously, before you even think about moving out of your parents house make sure you have a job and be sure that it is a reliable one. If you are looking to move out on your own you should expect to pay $900 or more a month for an apartment, which means you should gross $2,500 a month or more (depending on your other bills). You will also need to be able to verify employment and provide check stubs.
If you are planning to move out with a roommate be sure you know their employment situation and know that they aren't about to quit or lose their job any time soon. Being jobless is one way to fail at moving out at 18.
How Much Should You Save to Move Out at 18?
There are a number of things you should think about when it comes to how to move out at 18 and how much money you should save to do so. You will have to not only think about the cost of rent but also the cost of groceries, utilities, apartment insurance, furniture and any other miscellaneous costs that will come up (packing supplies, moving trucks, etc). You should save up to three months of your rent and utilities and be sure to save for unexpected costs as well.
Set Up a Budget and Know Your Limits
Before you move out you will want to set a budget. To be able to successfully set up a budget you will have to think about your monthly income, how much rent will cost you, how much utilities will run for you, how much insurance will cost, what your monthly bills are now and also add in groceries for yourself and other miscellaneous items (shampoo, dishwasher liquid, etc.). If you are only making $2,000 a month or less it isn't likely you'll be able to successfully move out without a roommate.
If you are moving out with a roommate you will want to make clear what items you two will split and which things will remain separate. Usually when you live with someone rent is split, utilities are split and sometimes the food bill will be split. These are all things you should discuss with your roomie before you move in together.
Don't Forget to Enjoy Living
When you are making a budget for yourself don't forget to budget in some entertainment. If you are trying to move out at 18 it is a huge adjustment. You will suddenly have all your own bills and have to pay for items you didn't have to pay for before. If you make your life solely about paying those bills you will likely fail at moving out. You will eventually cave and spend money you don't have doing something fun. You are still young. Be sure to budget some fun into your life.
Know That You'll Probably Fail (Maybe More Than Once)
I have not-so-successfully moved out of my parent's house three times and am in the middle of embarking on my fourth. The likelihood of you "getting it right" the first time isn't great. Most people fail the first time and have to move back in. If this happens to you, don't beat yourself up about it. Take the experience and learn a lesson from it so that next time you are able to successfully move out of your parent's home.
When did you move out? Did you succeed the first time? 
Photo: Emma Jane Hogbin Westby
Enjoy Plunged in Debt?
Subscribe to get our latest content by email.