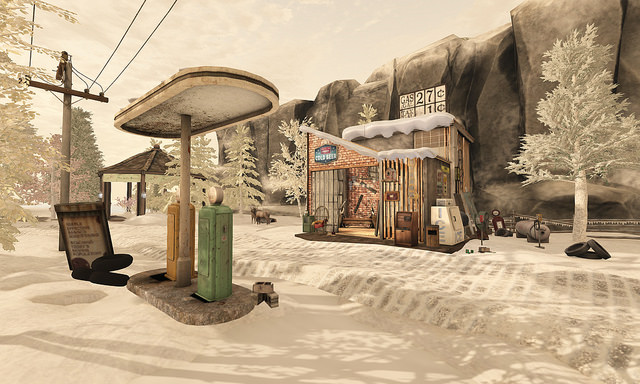 The holiday season has begun and many people will be traveling to see friends and family for Christmas. That being said, with the average American spending close to $830 celebrating Christmas every year, you'll want to
trim cost
wherever you can.
Holiday gas prices can be ridiculous. Many oil companies and gas stations will bump their prices for gas up around the holidays because more people are traveling (just like they do over the summer). This year gas prices aren't as high as they have been in recent years but they aren't extremely low either.
Higher Holiday Gas Prices

According to this chart from
GasBuddy.com
, holiday gas prices last year were just slightly below what they are now. At this time last year gas prices sat right around $2 a gallon nationwide. This year the national average gas price is between $2.14 and $2.25 per gallon.
While holiday gas prices are a bit higher this year, they are much lower than they were a year and a half ago. In June of 2015 gas price peaked at nearly $3 a gallon. Comparably, traveling this year may be more expensive than last but you can cut your holiday gas prices by using the GasBuddy app.
Discovering Holiday Gas Prices With GasBuddy
Approximately 100 million Americans will travel 50 miles or more this Christmas to visit friends or family. Holiday gas prices being a bit higher can hurt your Christmas budget this year. However, there is a tool that can help you save on gas this holiday.
As my boyfriend and I sat down and discussed some holiday-related expenses we thought about the possibility of visiting some of our family over Christmas. His mother lives in Minnesota, grandmother in Tennessee and other family members live in West Virginia. My out-of-town family lives in Florida and Pennsylvania. We both live in North Carolina. We didn't want to spend money flying so Minnesota was out almost immediately (a 23 hour drive that would take at least two days). That is when I discovered GasBuddy.
GasBuddy is a website and smartphone app that you can use to discover the cheapest gas prices in your area. You can also use it to map out a trip and estimate how much money you'll need for gas to drive there and back based on average gas prices in the places you'll drive through.
The app and website will give you average price-per-gallon by state and city. Additionally, the app will also let you map out a trip and give you an estimated overall cost for your trip. The app will also alert you when you are getting close to a gas station with cheaper gas prices.
Safe Holiday Travels
Although saving money on gas when traveling for the holidays is important, it is not more important than your safety. If you want to travel by car to save money on flying be sure that the driving conditions are safe enough for travel. Additionally, check to be sure that fuel stations on your route will be open over the holidays to insure you don't run out of gas and don't forget to carry a blanket, flashlight and other emergency items in your car just in case.
Here's to safe and cheap holiday travels!
Photo:  TORLEY 
Enjoy Plunged in Debt?
Subscribe to get our latest content by email.