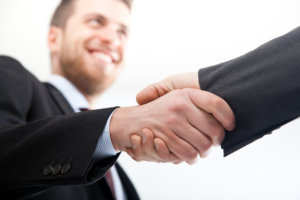 Businesses will always need people, whether that's to replace someone who has left, bring in new valuable expertise, or dramatically expand the workforce preparatory to a new opening. The means by which businesses can find and hire people has changed dramatically since the end of the 20th century and the rate of change is only increasing.
Particularly in the technology sector, traditional hiring practices are out of date and new models are difficult to classify. Ambra Benjamin, who recruits engineers for Facebook says "New school recruiting is about finding talent in non-traditional places" – employers and employees are becoming much more flexible about where they find the talent they need, and recognising that skills are very much transferable between different sectors, with motivated HR Managers seeking out the candidates they need on sites like GitHub, where high achieving, technically savvy people share expertise.
People wishing to cleave closer to traditional hiring models can find innovation in the form of specialist recruiters: you can still work with a point of contact in a company that provides candidates for you, like Savannah Recruitment. Modern recruitment firms, however, provide more of a partnership than you may be used to, helping to focus your search for a candidate to get someone who will truly add value to your business, repaying by several times their salary. Recruitment firms have sophisticated networks of those seeking work, and use social media and professional networking services to seek out attractive candidates as well as broadcast jobs to expert communities.
Another growth area is Interim Management. As multiple boom and bust periods, and the greater cloud of uncertainty that is Brexit have made it difficult for businesses to remain stable, there is an increased need for specialists in entering a business quickly to help it through a changing time. Interim Managers are hired in to provide leadership during times when a business needs to make a change, and after that change is accomplished, leave for the next job.
Interim is a high responsibility, high reward career, and not suitable for everyone: people cannot successfully take occasional interim posts as a break between more substantial jobs. Therefore, a parallel recruiting industry in Interim Talent has emerged, largely over the last ten years that focuses on finding people with the right skillset to take on these challenging roles.
Photo: Golden Triangle
More from Plunged in Debt:
Which stores owe you Money?
Tai Lopez's Net Worth
Jimmy Tatro's Net Worth
Enjoy Plunged in Debt?
Subscribe to get our latest content by email.