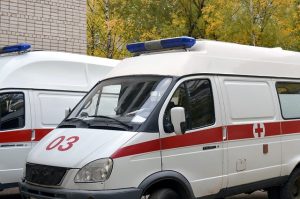 If you've recently taken a ride in an ambulance as a patient in an emergency situation, you may be wondering if you'll have to pay for your ride to the hospital out of your own pocket. Or is your health insurance going to cover it? Obviously, ambulance rides cost money – anywhere from $1000-$2000 – so it's certainly a major concern for anyone having to pay for this bill.
Unfortunately, you may end up paying more than you expected. So it's important to check with your provider to find out what your insurance policy covers for ambulance rides and get this worry off your shoulders. We can help give you a ballpark estimate, but it's ultimately up to your insurance provider in the end.
Where's the Ambulance Driver Taking You?
This might seem like an odd question, but the location where the ambulance driver takes you has a definite effect on your bill. If you are going to a nearby facility, your insurance provider or Medicare may cover the entire cost. If you choose to forgo going to the nearest facility because you direct the ambulance driver to take you to another one further away, you will potentially end up having to pay the bill.
Why? Well, your insurance provider or Medicare will only cover certain locations within your particular community. But if you choose to go outside of the designated area, it's certainly possible you'll have to end up paying the bill yourself. Or you'll at least have to pay a portion of it.
It's definitely important to keep in mind that your ambulance ride might be covered in some situations, but it may not necessarily get paid for in an emergency situation. If you go to an out of network hospital without a contract with your insurer, you could potentially end up paying high bills for out of network expenses as well. So keep all of this in mind when directing the ambulance where to take you.
Who Is Driving the Ambulance?
Again, this could seem like a weird question, but it bears relevance on whether or not you'll have to pay for the ambulance ride. If an out of network ambulance provider rushes you to the hospital, you may not be covered to get help from that particular ambulance. If that's the case, it's quite possible – even probable – that you'll have to pay for this ambulance out of your own pocket.
911 dispatchers typically choose EMS services based on location as well as availability. But if you live in an area that doesn't have an in network ambulance provider in your community, it's quite possible you'll end up getting stuck with the bill. You can also contact your insurance company and negotiate these particulars with them. You may get a deal to pay an in network rate even if you're using an out of network ambulance service.
Is It an Emergency or Non-Emergency?
It's tricky when dealing with insurance providers. If you aren't feeling well and call an ambulance, but the insurance company determines you didn't need the emergency ambulance ride, you will end up potentially paying more money because they might argue you made a haste decision to call for an ambulance.
For the most part, an insurance company will deem an ambulance ride necessary if you are experiencing severe bleeding, pain, unconsciousness, or shock; if you need oxygen or medical assistance while being transported to the hospital, or if you need restraints so you do not harm yourself or anyone else.
If the insurance provider determines your situation was a non-emergency, it's possible you'll pay a lot more for ambulance services you've used.
Conclusion
Use this brief guide to help you negotiate in which cases will your insurance company pay for your ambulance. To avoid this predicament altogether, it's better to circumvent using an ambulance and get to the hospital on your own without medical supervision if your condition allows it.
Enjoy Plunged in Debt?
Subscribe to get our latest content by email.