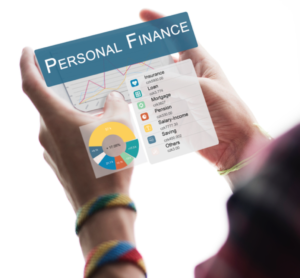 Debt is a major problem in the United States. It has increased by 11 percent over the last decade, and the average household has $134,643 in debt, according to NerdWallet. Housing, student loans and medical bills have been increasing faster than wage growth, contributing to the debt problem. However, if you're having trouble sticking to a budget and knocking down your debt, there might be an easy solution for you: envelope budgeting.
What is Envelope Budgeting?
Envelope budgeting is a simple concept to help you learn discipline and follow your budget. Start by figuring out how much income you have each month and then separate all of your expenses into categories, such as rent, groceries and gas. Put the allotted amount of money for each category into an envelope and then only spend how much you have designated to that category and no more.
For example, if you spend $500 per month on groceries, when you receive your first paycheck, you should put $250 of it into a "groceries" envelope. Take it with you to the store, and spend only what you have. If your bill goes over, remove some items from your grocery cart or find a less expensive option.
To help you stick to your budget, do not move money around from envelope to envelope. You may need to tweak your costs the first couple months to figure out what is reasonable, but then stick to your envelopes to control your spending habits.
Can You Do it Electronically?
Of course. There are plenty of apps that can help you figure out your budget, and then use the envelope method. For example, Dave Ramsey, a big supporter of the envelope budget, developed the EveryDollar app. It connects to your bank for fast expense tracking and lets you separate your money into online envelopes. Goodbudget and Mvelopes are two other apps that use the envelope system as well.
By using an app and mobile payments, such as Android Pay on the Samsung Galaxy S7, you don't have to go through the hassle of carrying around envelopes of cash. Plus, you don't have to worry about forgetting your envelope at home.
A Word of Caution
Envelope budgeting is meant to help you gain control over your spending habits by teaching you about how much you spend and where you may need more discipline. However, you shouldn't take this method to the extreme if it doesn't make sense for your overall financial health.
Economist Emily Coster, writing for Slate, explains that the rigidity of the system may not make sense in all cases. For example, if milk prices go up at the grocery store, you may decide that you will buy less produce so you can stick to your envelope budget. But it may make more sense to cut back on your coffee budget that week to account for the increased cost of milk and still get a well-rounded supply of groceries instead. She explains that because all of your categories have to remain separate in the envelope system, you end up with the same amount of lattes but fewer bananas.
Coster also states that many people fall into the trap of separate categories during more expensive times of the year, like Christmas. If you overspend on your gifts category during this time of year, you may end up with credit card debt. But instead of paying down your debt by using your "gifts" or "credit card" envelope money over the next several months, she explains that it makes more sense to put less into your savings and pay off the debt more quickly to avoid hefty interest charges. Remember that the envelopes don't have to be set in stone and you should do what makes sense for your finances as a whole.
The envelope system is a great way to get your spending habits back on track in the digital age. Take advantage of your mobile resources to spend wisely, and use this system as a guideline to make good financial choices.
More articles you may find interesting:
Which stores owe you Money?
Tai Lopez's Net Worth
Jimmy Tatro's Net Worth
Enjoy Plunged in Debt?
Subscribe to get our latest content by email.