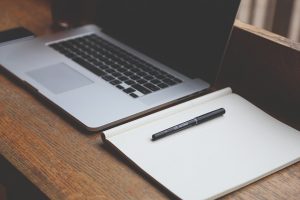 Growing your business through innovative tools and techniques can quickly provide that much-needed productivity boost and fast return on investment. In this article, we will list some of the most effective tools and technique that have already proven successful based on track records.
You'll notice that some of these methods use specific tools like modern content services, while others are strategic in nature. In any case, all of these works if a specific business goal for innovation is set, and staff are given time and opportunity to apply the tools and techniques.
Make full use of social media and collaboration. Modern HR software offers social media/collaboration tools that allow employees in varied locations to work together on projects, to locate specialists in the company who have the skills on the projects they are working on. The software allows employees to take charge of their career development and empowers you to foster an active spirit of innovation as well as employee development.
Develop and train employees in-house. Companies are now starting to author their own internal courses on company systems, operations, products, regulatory requirements, as well as services. Employees can now also take courses and view video demos 24/7 over desktop or mobile devices at headquarters and even while in the field. The demos enable field service technicians to be current on new products/services. An employee can also take a course that prepares him or her for a promotional opportunity.
Use help desk to evaluate operations and systems. Known as the dungeon of IT, a help desk is a place where new hires learn the company's systems before moving on to other areas of IT.  Innovative IT departments can also use help desk data to measure the quality of the end-user experience and IT support on other systems and apps.
Remove the need for a warehouse. Suppliers prefer not to store excess inventory, nor do they like paying for inventory delivery centres if they can avoid it. Many of these companies have condensed the number of distribution centres they use by forming 'moving inventory' on trucks that service their clients. When a truck in a particular service area requires a part, it can contract the nearest field truck with the part, which then redirects to make the call.
Utilise content services. Enterprise content services will transform the way you create, manage, use and optimise content across its full lifecycle, within your organisation and externally with customers. One of its unique benefits is document capture. Capturing the data on your paper documents saves business time and resources when it comes to paper usage and data entry, plus it also targets and extracts large amounts of data that can be sent directly to your database, putting vital data within reach.
End Note
There are always new tools and techniques that come out for businesses every day, thanks to technology. When choosing which ones to apply for your business, always do research and even meet with experts if possible. For tools and applications, you may ask for a demo first before committing to it. This way you get to try if a particular technology can benefit your business.
More articles here:
What is Tai Lopez's Net Worth?
Which stores owe you Money?
What is Jimmy Tatro's Net Worth
Save More Money in 2018
Subscribe and join the worldwide 52-week money challenge! Get the tools you need right to your inbox.