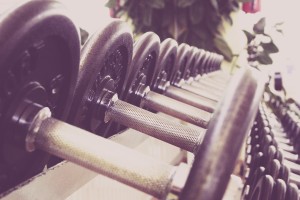 One thing that's always going to be more important that your financial health is your physical health, but there's no reason you can't stay healthy on the cheap! The world of health and fitness can get expensive – in fact, here's an article filled with ideas to save on expensive gym memberships! It doesn't need to be expensive though, and careful choices can make looking after your health affordable and fun.
From food and fitness to your medical care, chances are there are a few costs that can be cut to help reduce your bills.
Healthy Eating
Eating healthily is often misconstrued as being the more expensive choice, but that's definitely not the case. While you'll need to invest some of your time to prepare your meals, working with fresh, unprocessed ingredients is inexpensive and will do wonders for your health.
By sticking to a handful of regular meals you can save money by purchasing in bulk, and you can also save plenty of time by preparing meals in advance.
Build your main meals around fresh vegetables, as they are far cheaper than meat and can help you fill up for less. Pulses can be used to bulk up some meals, such as adding beans to chilli, to help add more healthy calories for very little expense.
There's a useful guide to cheap, healthy cooking here.
Saving on Medical Bills
Few things hit your savings quite like an unexpected medical bill, but planning in advance can make a huge difference to how it impacts on your finances. An illness like cancer, for example, places huge pressure on your health and relationships, but it affects your finances too. Research shows that 83% of people with cancer are around $570 worse off each month.
You can mitigate some of the costs involved in treating an illness or medical condition if you have a comprehensive health insurance plan, but make sure you know it inside out. Check which treatments are covered, which hospitals and clinics are in the treatment network and if complimentary therapies are included can help save you a small fortune in the event you need to make a claim.
Many healthcare providers are providing advice on health and wellbeing, diet, and the management of long term illnesses, so take advantage of the information that's available.
For things like dental treatment or physiotherapy, it often pays to shop around. Rather than simply going to your nearest provider, call around the practices in the area and compare treatment prices.
Frugal Fitness
Saving money on staying fit will depend on your goals and the training you enjoy, but there's almost always ways to cut your costs. The price of gym memberships can vary drastically from place to place, so again it's worth shopping around.
If you only train with weights, look for specialist powerlifting or bodybuilding gyms. They tend to be much cheaper than commercial chains and you'll have equipment better suited to your goals. If you have the space it can also be much cheaper in the long term to build a home gym, as you'll often recoup the costs in a matter of months.
If you spend most of your workout time on the treadmill or the exercise bike, why not pick up some decent running shoes or a bike and head outdoors? Not only will it save you money, but you'll have a more interesting and challenging workout than you would at the gym.
For those attending exercise classes, try YouTube to see if there's any similar workouts you can do at home for free. While you might be missing out on some of the fun, social elements of the class it can be a good way of saving some extra money each week.
Staying fit and healthy is all about making smart choices on a consistent basis – much like managing your money effectively. By cooking more at home with real ingredients, being mindful of your medical costs and making sensible exercise choices you'll be able to stay fit and wealthy!
Save More Money in 2018
Subscribe and join the worldwide 52-week money challenge! Get the tools you need right to your inbox.